Pietro Iemmello and Christian Rivera, integrated under the orders of Pepe Mel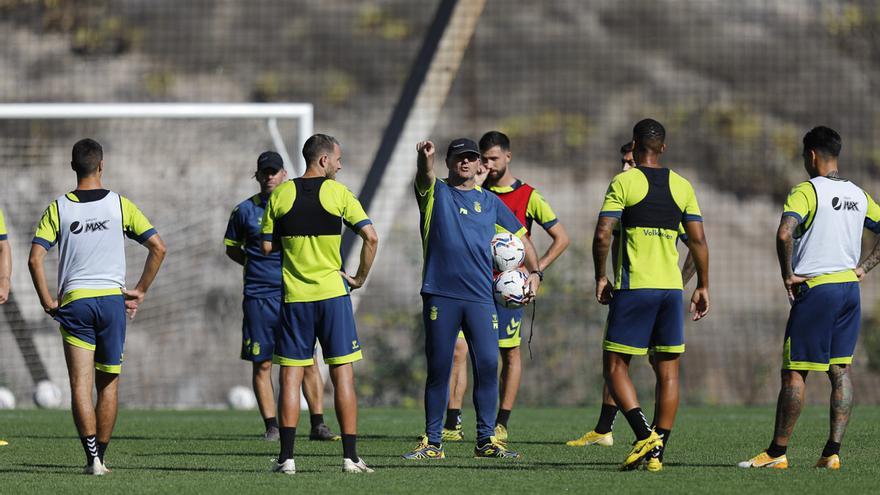 The template of the UD Las Palmas has carried out a new training session this Wednesday at the Barranco Seco Sports City to prepare for next Sunday's visit to Málaga, con Pietro Iemmello and Christian Rivera already integrated in the group work under the command of Pepe Mel.
The Madrid coach It has since Tuesday afternoon with both players; The Italian striker became the last signing of the yellow team, while the Asturian midfielder found no new destination and has been entered in the first squad with number 21.
This morning's training began with a warm-up under the command of the physical trainer, David Gómez, and then focused on tactical work.
For Sunday's game at La Rosaleda, Mel will have the safe withdrawal of right back Ale Díez, whose operation for a fracture in his left foot was scheduled for this WednesdayAlthough to cover that demarcation he will recover the Galician Álvaro Lemos, once his penalty match against UD Logroñés has been completed.
On the other hand, the club has not reported the physical condition of Tenerife midfielder Maikel Mesa, who last week suffered from an old injury on the eve of receiving the Riojan team at the Gran Canaria Stadium.
The coaching staff has scheduled a new training session for this Thursday, starting at 10.30 am at the Ciudad Deportiva.