Piedraviva embraces tradition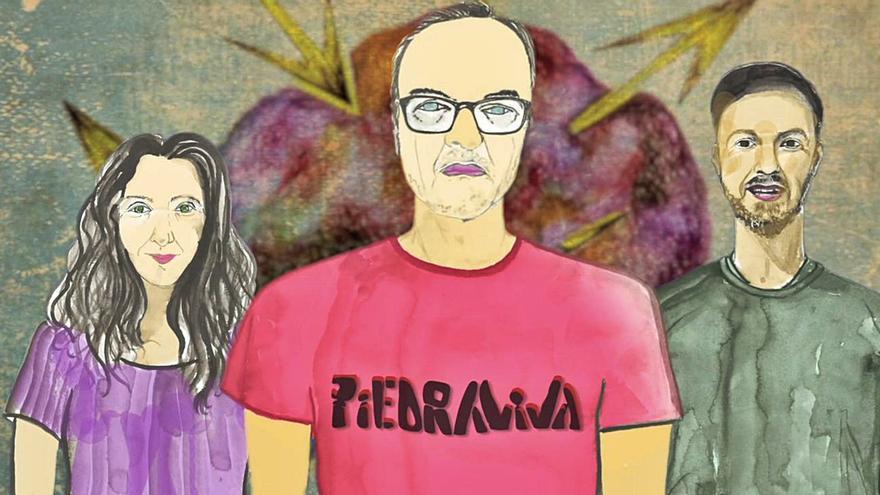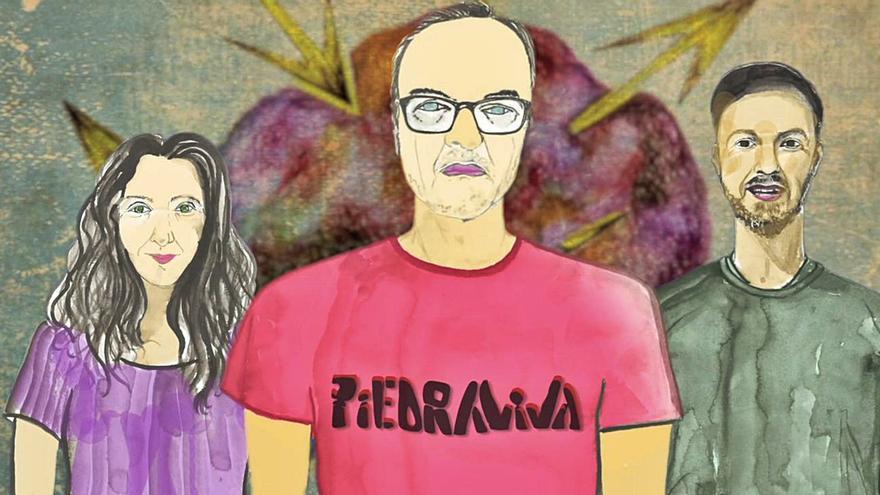 Piedraviva is a point and a continuation in the work of experimentation around folklore and fusion with electronics that had its departure on the album Del roque del infierno al faro del fin del mundo (Ruin Records, 2013); and a second work, with another concept without leaving the popular sphere, which was Guácaras, rituales magicos (2018). "It is the continuation of Del roque del infierno ..., but nothing is the same; That was a work, let's say more experimental, atmospheric, and dark, they were my beginnings, a search process, and evolution has gone, to put it in some way, towards the concept of song, which I learned with the previous work Guácaras, with Fact [Marc Barrachina] producer ", explains Juan León.
Pieces, compositions on the ground, such as Tango herreño, Aires de Lima, Conde de Cabra, Mazurca herreña, Santo Domingo de Lanzarote, Berlina del Hierro or Arrorró majorero, intersect with others of their own, in the case of Mariante, about the adventures of farmers who they came to the coastal area to fish for moray eel; The evil one, the legend of Guayota; or the adaptation of three poems by Pedro García Cabrera (La Gomera, 1905 - Santa Cruz de Tenerife, 1981), which also open a window to insular letters: Líquenes, Las dos orillas and Caballito de mar. Precisely, Líquenes is the first single to be published tomorrow Friday in digital format, available on Bandcamp, which is accompanied by a video clip made by Alejandro Ramos, with animations by Carmen Rodríguez. The full album is released next Friday, January 22.
The texts
"García Cabrera's texts are very powerful, apart from the importance and dimension of the character, and in this case, he identified a lot with what we wanted to do," explains Juan León. If Herreña percussion and the collision of Canarian folklore with popular music from Latin America, with its corresponding varnish and electronic production, were motifs in the previous ones, on the Piedraviva album the inspiration and motives come from different fronts.
The time in which the album was created had a lot to do with it, as well as the contest of Carmen Rodríguez (voice) and Iván Hernández (voice and timple), who are the other two traveling companions of Juan León in this sonorous journey . "Time has gotten out of hand, we've been doing this for a few years, and the delay in publishing it has made it possible for many of them to have changed; and some of the repertoire have been discarded, we wanted them to be pieces that we were really satisfied with ", the musician emphasizes.
Collaborations
Produced by Juan León, recorded and mastered at Factor Damping Studio with Vicente Ferrera, the Piedraviva album, like the previous ones, is also a choral album, with the collaboration of Aníbal García Llarena drums, chácaras and whistles; and Lorena Morales and Daniel F Medina, chácaras; and the voices of Manolo Delgado in Mazurca Herreña; Ana Cabrera, choirs in Conde de Cabra; HighKili, voice in Fuerteventura; and Marco Padrón Sosa, rubber whistle in Mariante.
The art of Julia Crespo covers this album, which in addition to its digital edition will have a run of 400 copies on CD. Given the impossibility of presenting it live with a concert to use, there will be a live streaming from the rehearsal room.
Juan León remembers that the exercise of music has been a continuous learning. "When I started with folklore I had been with techno for a decade, and the jump was a substantial change." What came later was a change of cycle "with no other pretensions than to give me a tribute", but the acceptance it had among the public made the project accommodate a large cast of collaborators. "People have passed by for many years, and they are still there," he says. Circumstances caused the paths of León, Carmen Rodríguez and Iván Hernández to cross at La Foliada, in Barcelona, ​​in the winter of 2018. Rodríguez had already voiced, as had Manolo Delgado and Ana Cabrera, and Iván Hernández accepted the challenge to take the timple, put in voices, and to dare in composition and arrangements. "We started playing, I felt comfortable, and we shared the same vision of the project."