Picasso's Guernica is created in life-size chocolate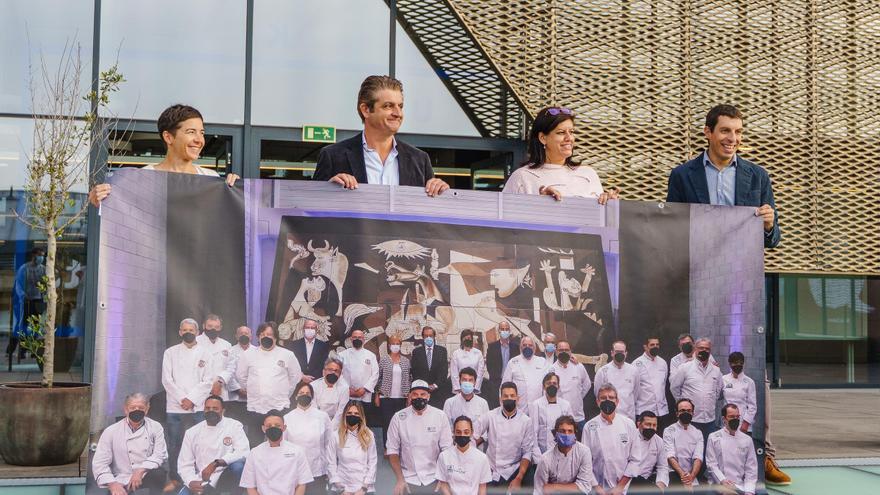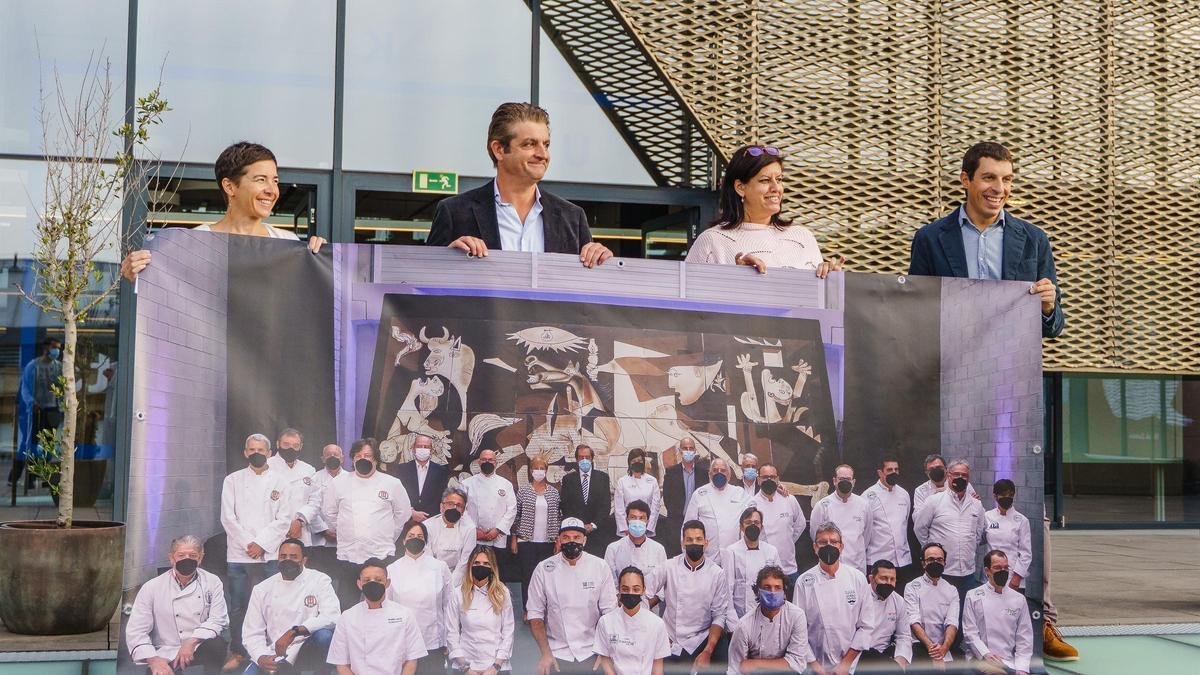 The 'Guernica' of Pablo Picasso made in original size chocolate will be exhibited in the Chocolate Hall from Paris that will take place between October 28 and November 1.
The event was announced this Wednesday, October 20, during a press conference called by the Euskal Gozogileak federation, which took place in the space Kutxa Kultur Plaza, from Tabakalera, in Saint Sebastian.
Lorena Gómez and Bernardo Mendibe, president and advisor, respectively, of Euskal Gozogileak; Gérald Palacios, president of the Salon du Chocolat; Céline Pariès, representative of the Basque firm Maison Pariès, located in the French town of Saint Jean de Luz and co-organizer of the Parisian event; as well as institutional representatives such as Joseba Erramundeguy, of the Communauté du Pays Basque, and Javier Plasencia, director of Quality and Food Industries of the Basque government.
For Palacios it was "obvious to host this monumental work at the Salon du Chocolat in Paris. "" The mastery that Basque chocolatiers have shown in paying homage to Picasso's painting forces admiration, "he stated.
Picasso's 'Guernica' was painted and exhibited for the first time at the Universal Exhibition of 1937 in Paris, where the Spanish artist was in exile. "It is an honor to see that this illustrious painting returns to its cradle 84 years later, in a new but still great form," he stressed.
The opening ceremony of the Hall will open with a choreography called 'Samina eta Bakea' ('Pain and Peace'), with part of the piece 'Gernika' by Mikel Laboa as the musical background, which will be performed by the dantzari from Donostia Maialen Urdapilleta. It will be followed by a fashion show with chocolate dresses, including three made by Basque chocolatiers with motifs inspired by the figures in the pictorial painting.
In addition, the presentation of the painting will follow, with another choreography that this time will have the musical background 'Txoriak Txori' by Mikel Laboa.
Euskal Gozogileak spokespersons recalled that the chocolate painting was made by nearly forty professionals artisans and artisans of the sector, from all the Basque territories, for presentation at an event held on April 25 in an industrial pavilion in the town of Gernika. There it remained exposed to the public during the month of May.
Later it has been shown at the Alhóndiga cultural center in Bilbao for a week, and then travel to the Gipuzkoan town of Oñati, where it was shown during the month of August.
For the elaboration, about 400 kilos of chocolate grain were melted, donated by the multinational firm CocoaBarry, and about a hundred hours were used, divided into thirteen-day sessions.