Picasso speaks in the first person in a book that compiles his interviews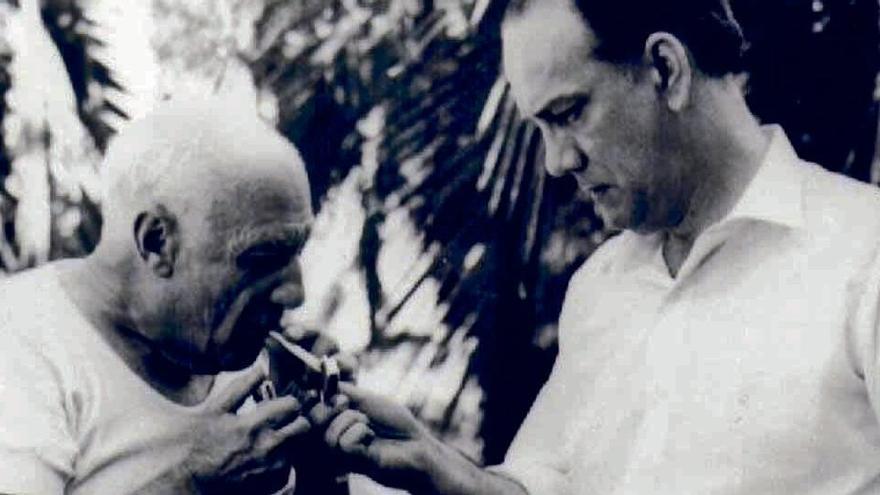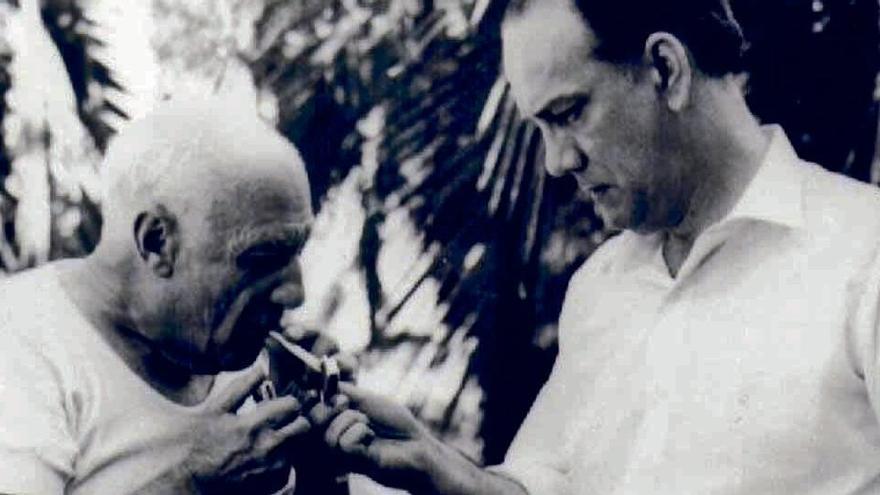 Much has been written about the true views of Picasso about art, politics or Spain, but it is rarely possible to hear them in the first person, as in a book that compiles for the first time interviews that the artist from Malaga gave throughout his life.
"Picasso was not about offering interviews. Anything that was putting himself in front of a journalist with a piece of paper and a pen did not like at all," he told the Efe Agency. Rafael Inglada, responsible for this edition published by Confluencias publishing house with the collaboration of the Picasso Museum of Malaga.
In this compilation of twenty-five texts, titled "Art is not the truth" -a phrase by Picasso-, there are both formal interviews with journalists and relaxed conversations with friends, in which the painter "is relaxed and expands more," says Inglada, one of the main current experts on his life and work.
Some of these interviews they had never seen the light in Spain or the preambles had been mutilated, according to the editor, who has dived into libraries and digital newspaper libraries during the months of confinement to gather this material.
"A more human Picasso is discovered, very jovial, and different aspects of his person. Sometimes he would joke things that were not true or with a certain irony, and other times he would get angry when they asked him about things that were too obvious, "says Inglada.
This aversion to interviews is observed when Picasso affirms that what people generally write about him "is full of nonsense" and in another text he launches a taunt at the critic by stating that "perhaps it would be better if all the critics were poets and wrote poetry instead of pedantry."
In these pages it is revealed that, when asked what he means by art, he replies that "it's blood and liver", or is outraged when the interlocutor admits that he does not understand one of his works.
"Understanding! … So it is about understanding! … Since when is a painting a mathematical proof? It is not intended to explain, but to elicit emotions in the soul of the beholder ", proclaims an irate Picasso.
He regrets that "the public does not always understand modern art. But because he has not been taught anything about painting. They teach him to write, draw and sing, but they have never taught him to look at a painting. "At times bitterness arises, admitting that he is" famous and rich ", but when he is alone with himself he has no courage to consider himself" an artist in the great and ancient sense of the word ".
"True painters were Giotto and Titian, Rembrandt and Goya"adds a Picasso who believes that he is just someone who" has made the best use of the imbecility, vanity and ambition of his contemporaries ".
In another interview he details the meaning of some of the elements of the "Guernica"like the bull (" does not mean fascism, but brutality and darkness ") or the horse, which" is the people. "
On his relationship with the Nazis in occupied France, Picasso confirms the anecdote lived with a Gestapo officer who, brandishing a reproduction of the "Guernica", yelled at him: "Have you done this?", To which the artist answered: "No, you".
The painter does not hide his militancy: "I am a communist, and my painting is a communist. If I were a shoemaker, a royalist or a communist, I wouldn't be obliged to nail the soles of my shoes in a special way to express my political opinions.
On a more personal level, a heavy smoker as Picasso confesses in 1966, fresh out of a surgical operation, that he no longer smokes and does not miss him because, "if you think about it, what a stupid habit, what slavery, one after another lighting this straw bundled in a smoking paper It makes you cough, spit, suffocate you. "
Not even at age 80 did he lose his appetites, because at that age he asserted: "Women are now so young for me, so young that I think they are girls and I want to touch them, to caress their cheeks ". And also, in case there were any doubts about his wish, which was fulfilled in 2003 with the opening of the Picasso Museum in Malaga, the artist expressed it in a conversation: "I plan to give a large part of my works to Malaga, to my hometown."
Shortly after speaking these words during lunch, diners were startled by the din as a painting fell from a sideboard. "He already wants to go to Malaga," said Picasso, laughing.