Picasso and the terror of the victims | Babelia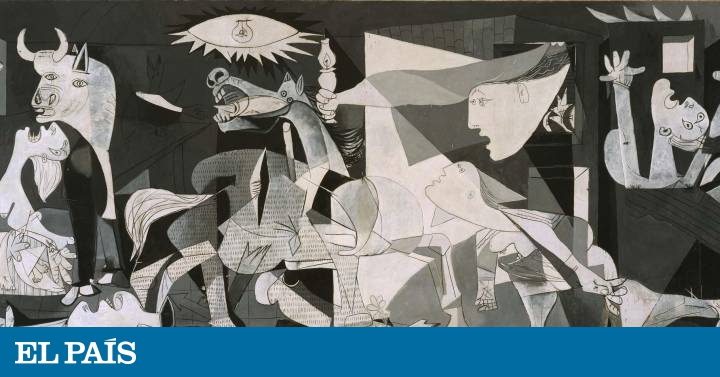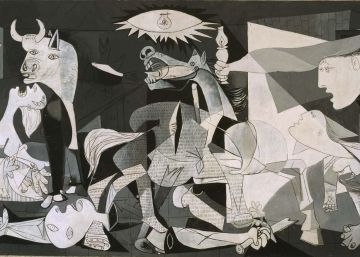 "In Rome there is the Pope, but in Naples there is God." And so Jean Cocteau removed Pablo Picasso from the Italian capital. In February 1917, the writer and painter mounted a lightning trip in which the Malaga man met his future wife, the dancer of the Russian Ballets Olga Khokhlova, and also the impressive The horrors of war (1640), by Rubens, at the Palazzo Pitti (Florence). The devourer of images, who turned tradition into his best collaborator, started from that immense canvas where destruction, barbarism and pain had been so well fixed that he drank the Baroque master and raised Guernica twenty years later. The painting is preserved and exhibited at the Reina Sofía in Madrid and can be visited virtually and in high definition on the museum's website during the closure caused by the quarantine.
Grand Duke Ferdinand II of Tuscany wanted an allegory of the Thirty Years' War, the largest war conflict of the 17th century, which involved from Sweden to Spain, between 1618 and 1648. A similar commission reaches Picasso from the Government of the Republic Spanish to make known to the world the misery of the Spanish Civil War at the International Exhibition in Paris in 1937. Picasso decided to invert the composition – as if it were a mirror – and moved the movement from right to left, with the same number of characters (without the four love affairs), the same dramatic tension, the same expressions of terror and with the culmination of two women who, torn before the subversion of the social order, raise their arms to heaven.
Picasso also includes the fear of the mother with her son, but prefers to go one step further in the drama and represent him deceased. Alecto, the mythological character who carries the torch (lives in the dark world), has his act reflected in the lamp that appears in the upper part of Guernica. There is also the figure of the dead architect, who Rubens presents with a compass in one hand and a chisel in the other. And, of course, peace: the baroque painter shows it turned into an olive branch. In the Picassian version it is a flower that resists war.
To this evident reflection, historiography has preferred to call it topological tracing, instead of apocalyptic photocopy – too pejorative, given the monochromatic variety with which Picasso acted – or even cultural appropriation, because it makes Rubens' idea to take position in the world . The other day, a good friend asked me if I imagined the violence of flamenco painting in the Spanish tradition. And the question remained unresolved until today.
Virtual visit: Guernica (1937), by Picasso, at the Museo Reina Sofía (Madrid).