Pianist Marta Sánchez explores the feelings of the pandemic in a jazz key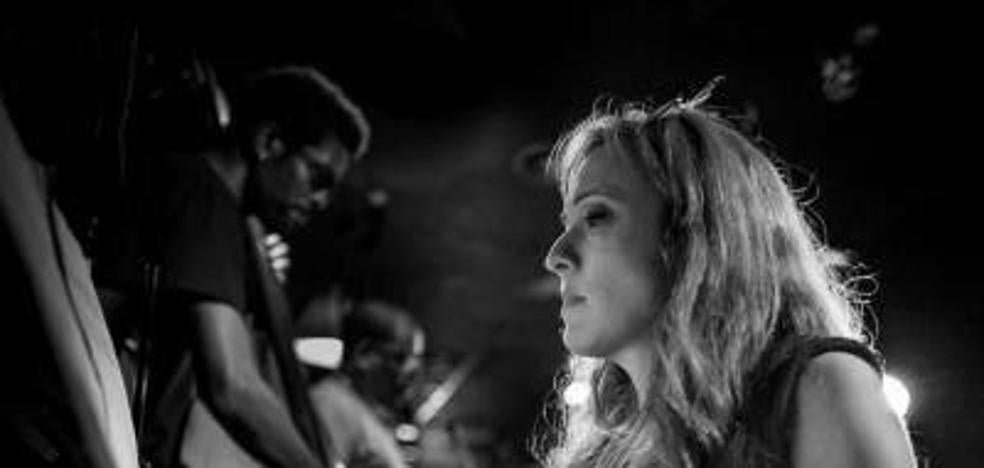 The Spanish, based in New York, presents her fourth album, 'SAAM', in which musicians such as Ambrose Akinmusire and Roman Filiú participate
The Spanish jazz pianist Marta Sánchez, who has lived in New York (USA) for more than a decade, released a new album at the beginning of the year, and this week she is presenting it in Spain. It is about the captivating 'Spanish American Art Museum', in which she starts from her knowledge of classical music to compose, influenced, she says, by legends like Wayne Shorter.
In his polyphonic songs, he shares the leading role with brass, sax and trumpet, which dialogue in dissonances that contain rhythms from various worlds. The Spanish airs of someone who was born and raised in Madrid, the Caribbean cadence of his leading saxophonist, Roman Filiú, and on this new album the mastery of tradition provided by Ambrose Akinmusire, as a guest trumpeter on a track. Due to the nature of the album, recorded in a pandemic and with mourning on the skin, the winds bring lament and sadness, while the piano strings resonate with protest and rage, in a well-achieved counterpoint in Sánchez's works. Each musical line, a feeling that sprouted during this painful interstice.
"I composed the music during the pandemic. I forced myself to write a topic every two weeks. I only do the one I want to record, I never write extra", says Sánchez about this nine-song work, which is also known by its acronym 'SAAM'. "She has to do with myself, with what I am," says she, who will give five concerts in Madrid and Malaga (Café Central and Clarence, between May 16 and 20). "It's a reflection of the elements of Spanish and American culture, which influence me and my music."
During the pandemic, Sánchez lost his mother in Madrid and due to confinement he was unable to accompany her or attend the last farewell. She dedicates the song 'Marivi' to him, on which she collaborates with Ambrose Akinmusire, one of today's young jazz stars. "I invited him to this theme," says Sánchez, who studied at the Madrid conservatory and moved to New York thanks to a Fulbright scholarship to explore jazz composition. "She did not die of covid but I could not travel due to restrictions."
In his music – which resonates more with Peterson than with Evans, although "I love Tristano", he says – there is a "common thread that can be heard and you don't have to explain it. Obviously it evolves. it goes to other places, but it is a continuation, with the same concepts».
True to that idea, he surrounded himself with his trusted instrumentalists. «Filiú is on all my albums and with Alex Loré we have a lot of time together. We played a few gigs and rehearsals, and went into recording in 2020."
Despite this "continuity" with respect to his previous albums ('Partenika', 'Danza imposible' and 'El rayo de luz', recorded since 2015, always in quintet format), on 'SAAM' he wanted to "change the section rhythmic," he maintains. The new line-up includes Rashaan Carter, on double bass, and Allan Mednard, on drums, who stand out on grooves like 'The Unconquered Vulnerable Areas' or 'SAAM', always attentive to the feeling of the piano, in permanent game of tempos.