Phil Collins recounts his hell: "I can barely hold a drumstick"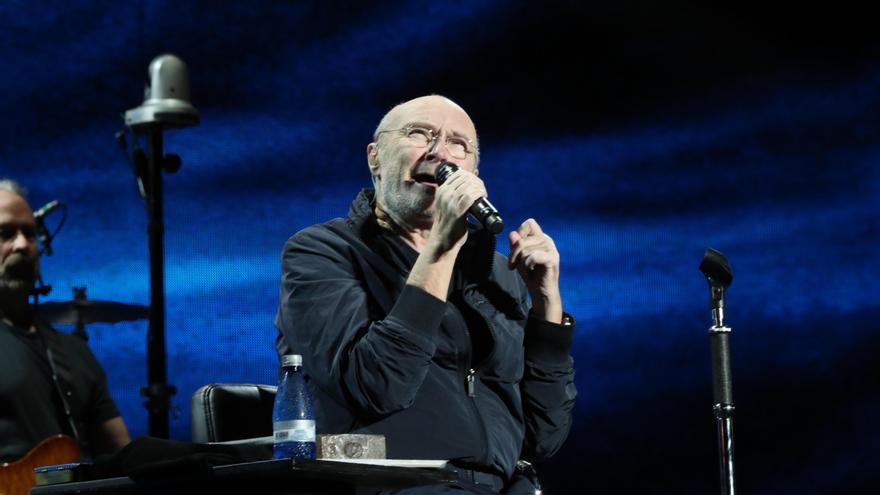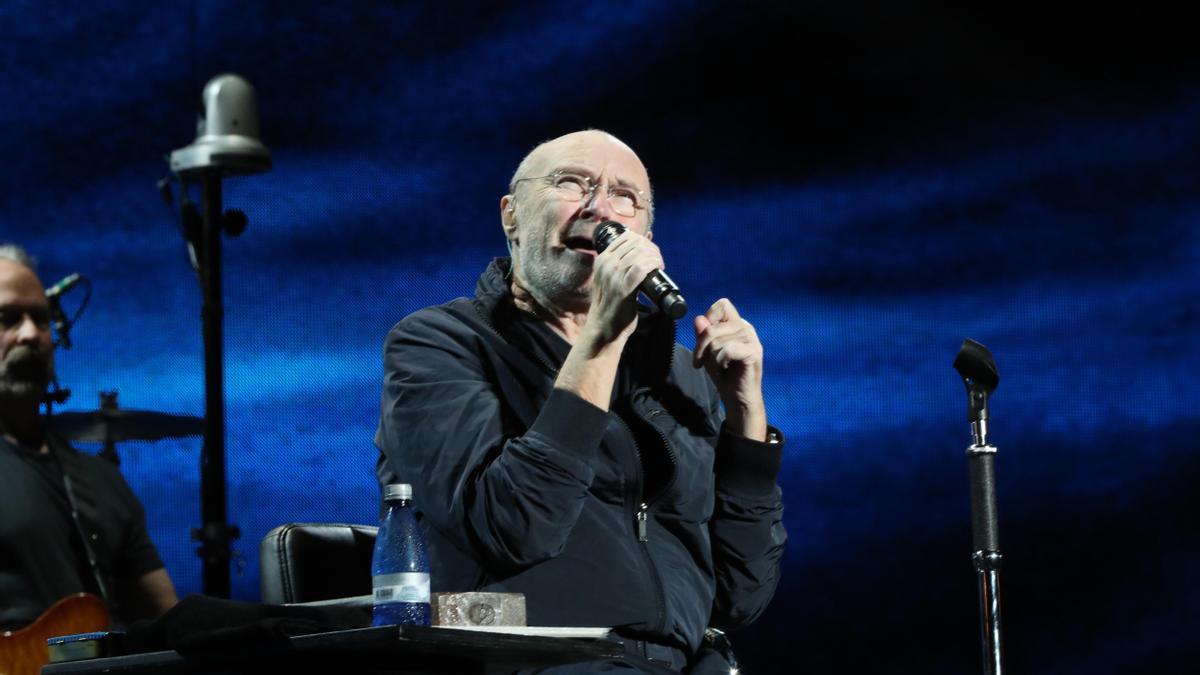 When Phil collins published his autobiography in 2016, he decided to title it 'Not dead yet' ('I'm not dead yet'), a proclamation that might sound a bit premature for a 65-year-old man but somehow seemed to make sense in the voice of the Genesis singer and drummer, who by now had already accumulated a bulky record of health problems and had starred in a temporary withdrawal from the stage.
Things have not improved much in the last five years, as the extracts from an interview that Collins and his bandmates Mike Rutherford and Tony Banks have given to the program 'BBC Breakfast', in which the singer, with a visibly deteriorated appearance, assures that he can barely hold the drumstick with one of his hands and makes it abundantly clear that Genesis' reunion tour starting next Wednesday in Dublin will be the last of his career. If it is completed.
Phil Collins' inability to play drums (a tragedy for a man who redefined the sound of the instrument in the 80s) is not a novelty. The problems began to manifest themselves precisely in the previous tour of the British group, in the already distant 2007, during which they suffered an injury to the cervical vertebrae which, after several operations, seriously affected his hands and legs. The promised recovery did not come and In March 2011 Collins announced his retirement from the world of music. claiming that he wanted to spend more time in Switzerland with his two young children and with his third wife, Orianne Cevey, with whom he had a stormy relationship marked by separations and reconciliations.
Depression, alcohol, and pancreatitis
In that forced family retreat, the musician did not find the peace of mind that he longed for. On the contrary. Their marriage fell apart completely and the chain of misfortunes and frustrations gave way to a depressive spiral that led to an addiction to alcohol which accelerated the deterioration of his health (including chronic pancreatitis that nearly ended his life in a Swiss hospital in 2012).
The damage was already very visible when, after making his decision to return to the stage public, in 2017 Collins began a solo world tour. Unable to stand for long, the singer moved with the help of a cane, remained seated during a good part of the concerts and he only grabbed the drumsticks to reproduce the famous (and highly imitated) intro of 'In the air tonight' (his son Nic was in charge of replacing him on drums the rest of the time). To add to the calamity, he had to suspend several dates after suffering a spectacular fall in the hotel room where he was staying in London.
Soon after, the pandemic forced plans to resuscitate Genesis on a new tour to be quarantined as Collins faced an extremely nasty (and expensive) divorce process. Now, the reappearance of the musician before the cameras of 'BBC Breakfast' has revealed the high price that his body and his spirit have paid after so many misfortunes. At 70, Phil Collins is an extremely fragile-looking man who suffers from acknowledging his many limitations - "I would love to [tocar la batería], but I can hardly hold a drumstick with this hand; it's very frustrating "- and admits that the upcoming Genesis tour will most likely be his last dance:"We are all of an age now, so… I don't know if I want to hit the road again".