Pharmacists of the Islands denounce their absence in the fight against the coronavirus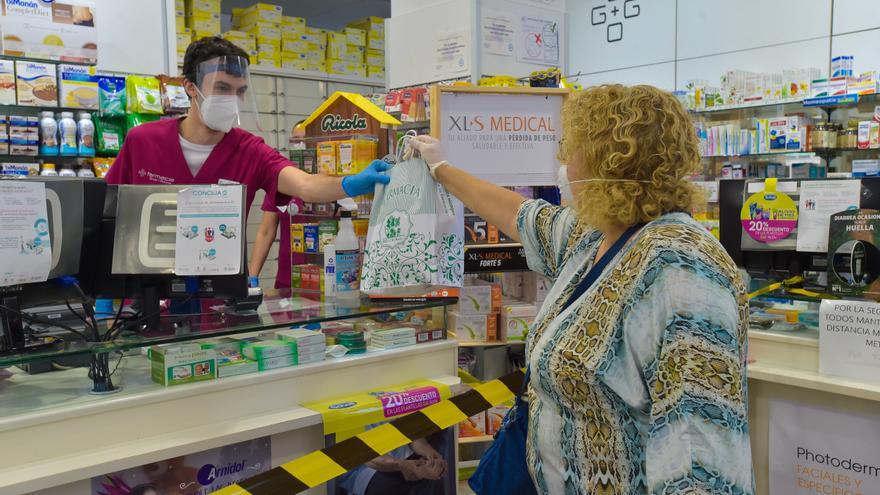 The Canary Islands Government does not have the pharmacists of the islands to fight the pandemic . This is stated by the President of the Council of Pharmaceutical Colleges of the Canary Islands, Loreto Gómez, who also recalls that in total there are about 800 pharmacy offices "and that they could serve to decongest the health system, issuing certificates, performing diagnostic tests or collaborating with the patient in carrying them out, as is the case in other communities." And it is that since the beginning of the pandemic, this professional sector has offered its collaboration to the regional Executive. «In other autonomous communities they are being one more pillar in the control of the disease. Of own reason, we are collecting anonymous and voluntary data on the results of self-diagnostic test that are dispensed without a prescription, "emphasizes the president.
For his part, Council Vice President, Manuel Angel Galvan, asserts that "pharmacists are health professionals trained to assume this type of responsibilities, and not taking advantage of them is wasting resources in a serious health situation. From the Council of Pharmaceutical Colleges of the Canary Islands it is recalled that several weeks ago a proposal was presented to the Ministry of Health to establish collaboration guidelines, and that despite the declarations of good intentions to the media, not only has officially no response been given, but all the resolutions and communications issued obviate pharmacists and their health capacities.