Pets, innovation turns into a beastly business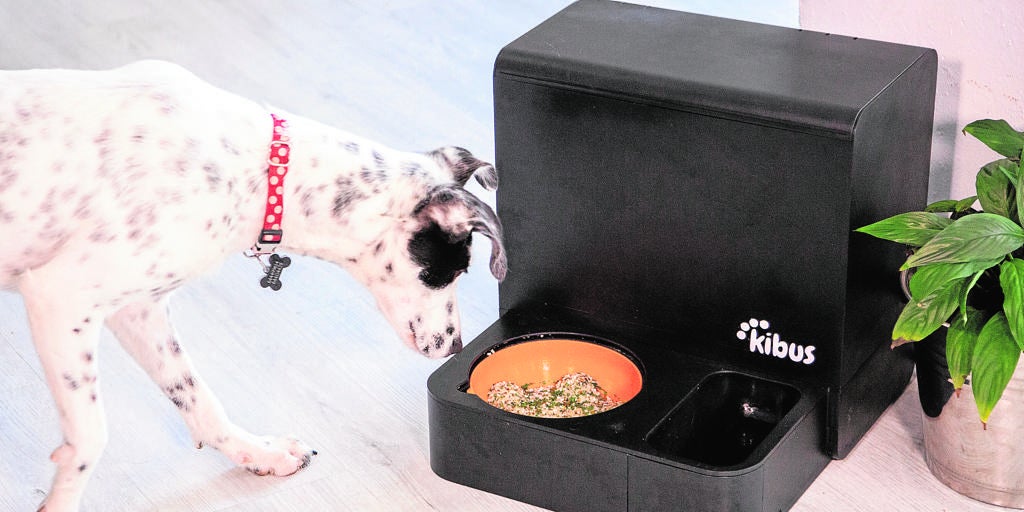 Updated:
Keep

In more than 40% of Spanish households there is a domestic animal. According to Anfaac (National Association of Pet Food Manufacturers), in our country there are more than 28 million petsFish and birds being the most common animals in houses, followed by cats and dogs. In the last decade there has been an extraordinary growth and, in turn, have been appearing technological solutions that facilitate the care of these pets. «From personalized feeding proposals, platforms to offer subscription boxes, applications to connect pet owners with caregivers or veterinarians, cameras or interactive remote games, these are just some of the solutions that affect aspects of animal life such as health, nutrition, emotional, physical or general care, allowing pets to live longer and better, with elements or applications that are easy to use, but highly oriented to tangible and practically immediate results, "he explains. Mark El-Khoury, CEO of Nestlé Purina.
Companion animals have more prominence in Spanish homes and people are more aware and involved in providing them with the best possible quality of life. «This growing trend, together with the great potential that technological solutions have, reveal the great impact that it can have on the 'PetCare' sector. Initiatives such as our startup accelerator program Unleashed or the Purina PetChallenge, which we are carrying out with Lanzadera, are key and fundamental to help and continue promoting projects in development that provide the most innovative solutions to improve the health and well-being of pets » El-Khoury adds.
There are already several startups that have emerged in Spain in the 'pet tech' segment, from which significant growth is expected. «Very few pet tech products are still made, but it is changing and very interesting technological solutions are beginning to appear. It is a logical process: how many electronic devices do we use in our day to day that make our lives easier or that increase our well-being? Marta Arisa, co-founder and COO of Kibus. It is the first kitchen robot that prepares healthy food for dogs that "arises to respond to a change in trends in the way we treat our pets and care about their health." It will be available on the market in September.
Healthy food
At Kibus they have spent two and a half years investing in R&D to develop a proprietary technology for freshly prepared hot and healthy food for pets. "It is an appliance designed to be on the floor and very easy to use. As a consumer, you only have to program the daily grams that your dog needs and the number of meals per day that you want to serve ", indicates Marta Arisa. Kibus is also an IoT device and, through a Wi-Fi connection, it allows the user to interact with the device remotely. "You can program, access the history of everything that has been cooked and even receive a warning in case of incidents," he adds.
In 2016 it started Snau, a 'marketplace' of services for dogs, with the aim of transforming traditional pet services into digital ones. «Walks, accommodation, hairdresser ... all at home and in 2019 we wanted to move to the 'offline' sector, with physical kennels», Says its founder, Given Diez. He believes that this sector is at its best, in a growth trend. "There are more dogs in single-family nuclei than children and the culture of respect is increasing, of giving them the best. It is a significant change that affects everyone, not just young people, although there is a long way to go, a lot to do, "he reflects. Before Covid-19 they had on the platform more than 7,500 people serving pets in all large Spanish cities, being very strong in long-stay accommodation when the owners traveled.
Dinbeat is another example of a 'pet tech' startup. Created by Talía Bonmatí With the help of two other partners, he managed to unite his passion for animals and technology in pursuit of animal welfare. «We asked professionals and owners what the main problems were in caring for pets and we saw that vets had no way to continuously monitor animals that are hospitalized», Says the founder. This is how they decided to launch DinbeatUNO in 2020, a 'wearable' device for veterinary use, which monitors the health of pets in real time and wirelessly.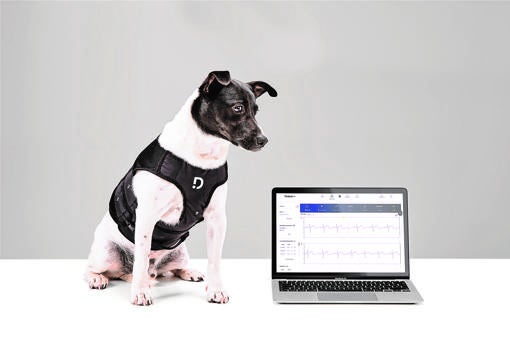 «This harness with sensors allows monitoring non-sedated animals in the hospital or at home, it
telemedicine system», Highlights Bonmatí. During the pandemic they were asked to adapt the device for humans. Since they started working on the project have raised 1.5 million between public and private capital and they have opened a new investment round of two million to make the jump to the US In addition to Spain, they are already selling in France and the United Kingdom and have an agreement with Japan. A clear example of the possibilities that this booming sector offers innovative companies.