Petra Martínez will be in the Miller room 'Miss Doña Margarita'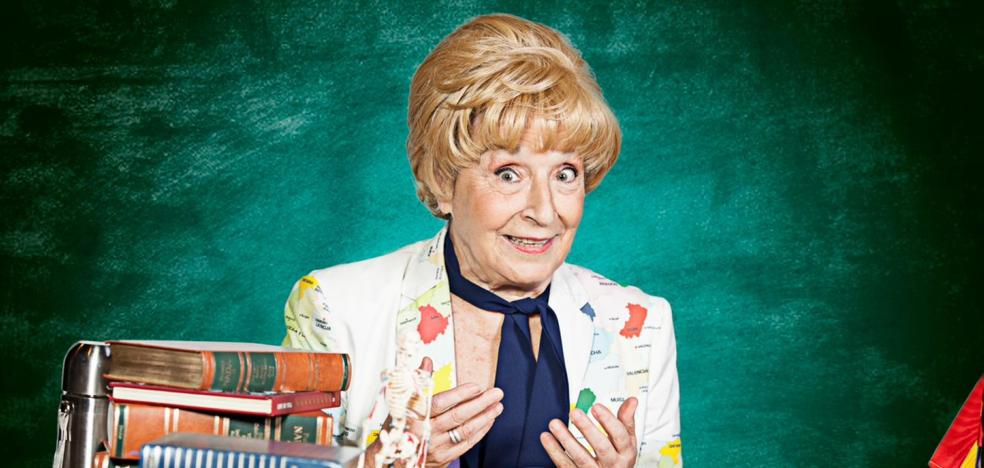 The veteran actress will star in this monologue, on April 7, in the capital of Gran Canaria under the direction of her husband, Juan Margallo
'Miss Doña Margarita' opens the
next april 7at 8:00 pm in the Miller room of the Santa Catalina park in the capital of Gran Canaria, the new season of 'It's Thursday, it's theatre'.
This monologue, written by the
Brazilian playwright Roberto Athayde and directed and adapted by Juan Margallo, The actress Petra Martínez, who plays an authoritarian and delusional teacher who reflects on power and everyday authoritarianism, will take to the stage of this cultural hall. Tickets for this fierce criticism of totalitarianism can be purchased at lpacultura.com or at entrees.es at the price of 8 euros per seat starting today.
Likewise, faithful to its objective of facilitating access to the theater, the Cultural District offers a 50% discount voucher for young people up to 30 years of age, students, the unemployed, retirees and people over 65 years of age.
With this theatrical work, Miller will invite the viewer to travel back in time. To the schools of yesteryear when a single teacher taught all the subjects. And she will do it with a work that will bring some closer to a way of teaching that they have never known and others will bring back memories. In any case, all viewers will become, for 75 minutes, the students of 'Miss Doña Margarita'.
Doña Margarita is an authoritarian, scattered, chaotic, egotistical teacher., even violent and, at the same time, sensitive and affectionate that becomes the main axis of a plot that narrates the transition from childhood to adult life. A teacher with many edges that the public gets to know throughout her story. The satire and fierce criticism of totalitarianism that underlie the work, written by the Brazilian Roberto Athayde in 1975 in the midst of the military dictatorship, is amplified by the closeness imposed by the performer.
Petra Martínez induces a dialogue about the current situation in Spain, in addition to verifying the similarities and differences of the system that the protagonist speaks of in comparison with daily reality. And she does it by fully exploiting the comical part of the text and underlining the surreal moments to the point of taking them to the absurd.
It is not the first time that director and actress address this text. Petra Martínez already incorporated this character into her repertoire in 1998 and now takes it up again directed by Juan Margallo. Because to speak of this great theatrical pairing is to speak of an important part of the living history of independent Spanish theatre.
Husband and wife in real life, in 1985 they founded Uroc Teatro together. Petra Martínez is a regular actress in Spanish cinema. She has been directed by Marsillach, Gutiérrez Aragón, Mateo Gil, Javier Balaguer, Jaime Rosales and Pedro Almodóvar, among others. She has also participated in successful Spanish series such as 'La que se avecina'. Juan Margallo, for his part, is an actor, director and playwright.