Peter Sagan, positive for coronavirus in Gran Canaria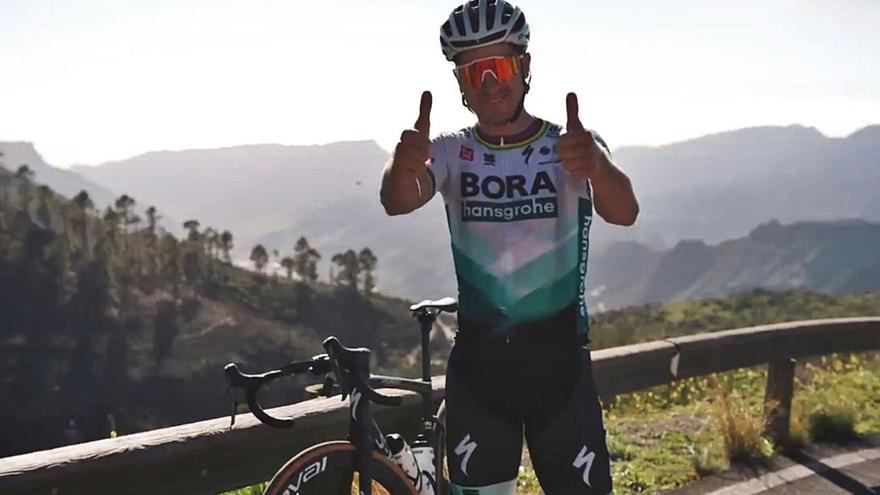 Said a few days ago Peter sagan that it would be hard for him to forget his 31st birthday. He recounted it in a video from the summit of Gran Canaria where he and part of his team, the Bora-Hansgrohe, had a crush on each other in recent weeks. The Slovak, three times world champion, had tested the asphalt with a fall that left him a couple of scars to add. However, the worst was yet to come.
And it is that Peter Sagan has tested positive for Covid-19 during his stay in Gran Canaria. Along with him, his brother and teammate Juraj Sagan and his compatriot Erik Baska have also been infected by the coronavirus. The health of the three is good, with symptoms of the disease, but without complications for the moment, according to the German team. The three cyclists are serving their quarantine before they can leave the Island.
"On January 29, we did a PCR test at a local laboratory so we could fly back home. Unfortunately, the results were not what we expected and we tested positive for Covid-19. We all feel good, but obviously from that day on we remain in quarantine. Although we are thousands of miles apart and isolated, we have always felt as if we were right next to the team. They keep us under remote supervision and we will stay here as long as necessary. Hopefully, the results of our next tests will be negative so that we can resume our normal training program as soon as possible, "Sagan himself explained in a statement released by the Bora Hansgrohe.
For his part, the general manager of the team, Ralph Denk, also highlighted the good health of his three cyclists "who do not present any serious symptoms" and showed caution before marking a start of competition for the seven-time green jersey of the Tour de France.
"Peter was, and is, extremely motivated, which is why his preparation for the season was well advanced. But the most important thing now is that all three are fine and do not have any serious symptoms. Our medical department is in close contact with them, and the care they are receiving is the best possible. What this means for the beginning of the season is that it is not yet known exactly. First, all three must be completely healthy again and receive medical clearance, and then we can consider what the next steps will be, "he added in the same statement.
Both the Het Nieuwsblad and the Kuurne-Brussels-Kuurne, set for the last weekend of February, were opening as places for Peter Sagan to open the season. Now everything is in the air. "Once the quarantine is complete, more comprehensive medical evaluations are planned"Added Christopher Edler, Bora's chief of medical services.