Peter Handke, a basic guide | Culture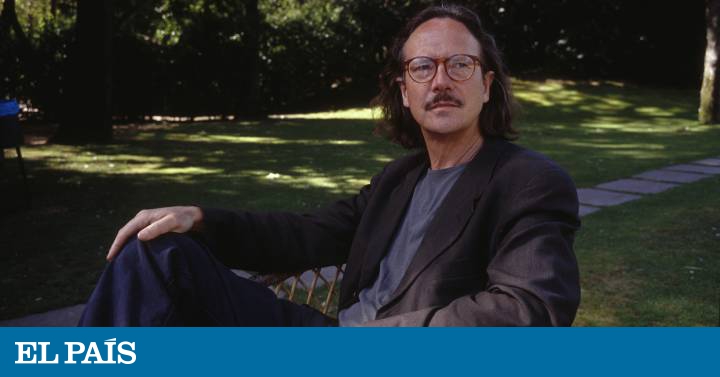 Austrian writer Peter Handke, 76, born in Griffen, has been awarded this Thursday with the Nobel Prize for Literature 2019, awarded by the Swedish Academy. This is a special edition because it is the first time that this institution gives the award corresponding to two consecutive years, due to the sexual scandals and leaks that shook the institution in 2017. That of 2018 has corresponded to the Polish author Olga Tokarczuk . Handke is the author of theater, novel, poetry and essay. He has also made film incursions as a screenwriter and director.
Biography
Handke's life, born in 1942, has been very marked by the suicide of his mother, happened in 1971. She had settled in Austria from Berlin in 1948, after World War II. The young Handke studied law, but from 1965 he devoted himself to literature, greatly influenced by authors such as Goethe or Kafka. Handke started in the avant-garde theater until his first novel, Hornets (1970), the year it was installed in Paris. In the late seventies he traveled to the United States. Already in the nineties he wrote a series of short essays, including one on Spain, thanks to his travels and visits to a country with which he has a strong relationship, Essay on the jukebox (1990).

Back in Austria, critical of the growth of the extreme right in his country, so he returned to France. The controversy once again persecuted him for his proserotic positions during the wars of the former Yugoslavia, in the 1990s. He opposed the NATO bombings of Belgrade, even traveled to the Serbian capital during the NATO bombings, which he called "criminals." He argued that the entire Serbian people could not be criminalized. A decision that earned criticism, but also defenses from the world of literature.
Selected Bibliography


'Short letter for a long goodbye' (Editorial Alliance)
This novel is an adventure story that has America as a backdrop. It is a journey that serves the author to face the traumas and terrors of his childhood.


'The Hornets' (Nordic Books)
Published in 1966, it is Handke's first novel, in which through fragmentary texts it results in how a novel is built, which ends up being titled Hornets. In which through fragmentary texts leads to how a novel is built.


'Slow in the shadow' (Eternal Cadence)
Book of essays on books, cinema and art. The writer shares his impressions on Kafka, Bernhard, Patricia Highsmith, Marguerite Duras .. A selection that includes tributes to classics of German literature.


'The goalkeeper's fear of the penalty' (Editorial Alliance)
This novel launched Handke in 1970. Bloch is a former soccer goalkeeper, fought with the world because he thinks he doesn't understand it, which ends up leading him to crime.


'The left-handed woman' (Editorial Alliance)
From 1976, this book gut the ins and outs of the breakup of a couple, in which the woman seeks to escape from her routine. The lack of communication and the lack of dialogue are naked in a succession of monologues


'Essay on jukebox' (Editorial Alliance)
Book of 1990 that demonstrates the strong interest of the Austrian in Spain in a trip that arouses a series of feelings and reflections that engages with the iconic devices to play music.


'Impeccable Misfortune' (Editorial Alliance)
Published in 1972, it is one of Handke's best known works because he wrote it weeks after his mother's suicide due to an overdose of narcotics. An anguish that leads you to track in memory.
It has been written about him
"Essay on the silent place (Alliance) revolts against the realistic threat of certain language journalistic that leaves us dry every day. " By Enrique Vila-Matas (01/18/2016).
Branimir Soucek, Austro-Croatian author: "He has known the events that occurred in the Balkans and spread half truths and lies (07/19/1996).
In his own words
. (tagsToTranslate) peter handke (t) guide (t) basic (t) basic (t) Austrian writer (t) (t) 76 (t) year (t) be (t) author (t) theater (t) novel (t) poetry (t) essay (t) profile (t) controversial (t) alignment (t) Serbian (t) war (t) ex (t) Yugoslavia



Source link