Peridis wins Spring with a novel by two families faced by the Civil War | Culture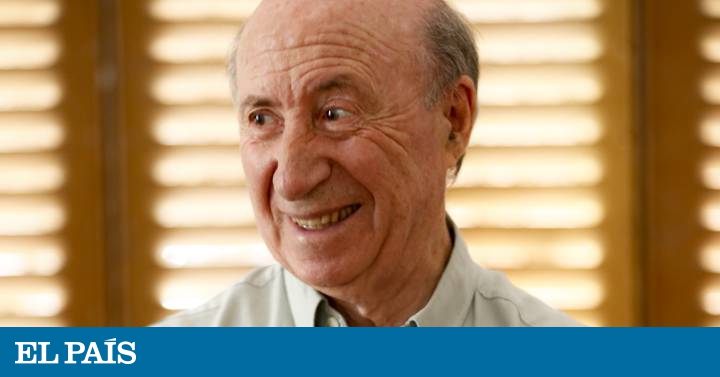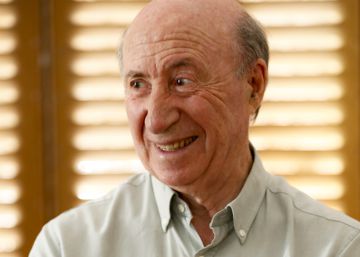 The Peridis novelist has made a leap of 700 years, after his trilogy about the Reconquest and the intestinal battles of the peninsular kingdoms, to the Spain of 1936, that of the Civil War, with two families of the Palencia mountain range, in which he Born, they move from the neighborhood to be on opposite sides. This story, based on real events, shapes his new book, The heart I live with, which won the twenty-fourth edition of the Novel Spring Award, endowed with 100,000 euros, convened by the publisher Espasa and El Corte Inglés. "It is not a novel about the Civil War" – remarks the winner because he fears that this label will be applied immediately – "is a novel set in it. The Civil War is one more character, it is in the air and the characters suffer , in which there are no winners or losers, "he told EL PAÍS José María Pérez, Peridis, 78 years old.
The story of this novel, "which includes the hardest of war and postwar," came to Peridis through a stranger who approached him on a train. Both had grown up in the Palencia mountain and this person had met Peridis's grandfather. The painter of EL PAÍS was struck by "the gold and diamond twins that this person was wearing and who had belonged to a family member of him shot in the war," Peridis explained. From that thread he pulled to tell the story of this family, nourishing himself with testimonies, documentation of the descendants, photographs, such as the portrait of the shot, a young man with a toupee who looks firmly at the camera; and the writer's own memories. "The protagonists are two doctors, one Falangist and one from the Republican Left," the party founded by Manuel Azaña.
Peridis, a training architect and disseminator of the Romanesque by devotion, was a post-war boy, born in 1941 in Cabezón de Liébana, who was about to die from a disease and survived thanks to a transfusion of his mother practiced by a doctor in the family home: "I revived you, my son," she used to tell him. "My father was on the national side and as a forest guard he was dedicated to moving, between snowy mountains, families from the Republican zone to Franco's Spain. After the war he continued his work in what was the area of ​​the maquis "My mother was always afraid of something happening."
The heart I live with "It is a drama in which humanity is above all because they are people who try, first survive, and then live after the war. It is a story of reconciliation that is ahead of that of 1978," he adds. "It is what counts what happened, people who had affections and who suddenly have to form and be on one side or another. Even after the war the affections remained."
On the style in which it is written, Solicis clarifies that one of the reasons he has gone from telling the Middle Ages to the twentieth century is because he was "upset with the language of kings, bishops and vassals … he wanted a fluency I also know the language of the time and the area, I have recreated the atmosphere of oppression that was in society. " Another stereotype that Peridis wanted to take off is "that of an art specialist who makes history of medieval novels," a quality that earned him in 2014 the prize for the historical novel Alfonso X the Wise with Waiting for the king. "I wanted to give testimony of my time, so it is a novel of absolute topicality."
In the press conference after the ruling, Peridis flatly denied that he could be in an environment as tantalizing as that of the Civil War. "The young generations are not confronted, so half of Spain was starving and there were also two decoys: Hitler's totalitarianism and Stalin's totalitarianism and those in the middle were swept away."
The jury of the prize was chaired by Carme Riera and composed of Antonio Soler, Gervasio Posadas, Fernando Rodríguez Lafuente and Ana Rosa Semprún. In this edition 405 works were presented, 191 from Spain. Among the winners of previous editions are: Rosa Montero, Juan José Millás, Juan Manuel de Prada, Lorenzo Silva, Raúl del Pozo and Fernando Savater …