Peri Rossi, a voice against dictatorships and in favor of feminism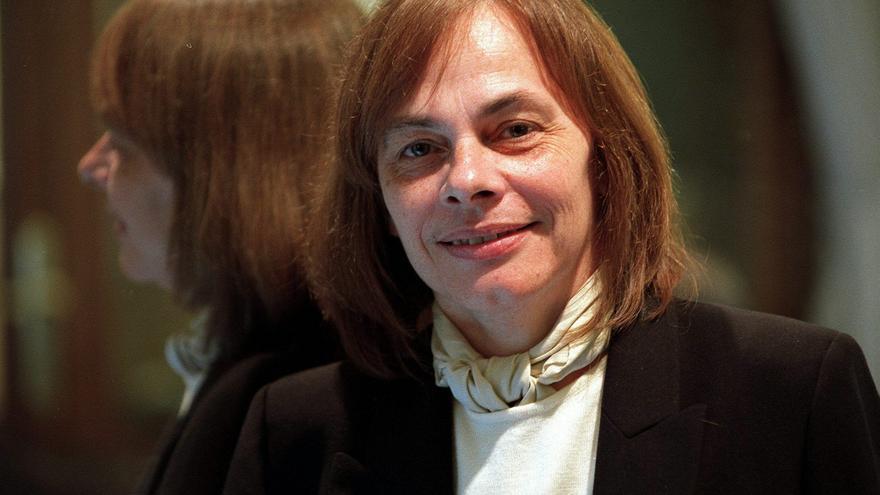 The Uruguayan writer Cristina Peri Rossi, which has obtained this Wednesday the Cervantes Prize, considers literature, to which it has been dedicated for more than 50 years, the last stronghold against banality and from there he has told the truth to power and has fought against dictatorships and in favor of feminism.
Peri Rossi, born in Montevideo on November 12, 1941 although resides in Barcelona since the 70s and also has Spanish nationality, is one of the most outstanding writers in the Spanish language and the author of a wide narrative, poetic, essay and journalistic work, translated into 15 languages.
With your writing, has criticized authoritarian governments, dictatorships and has spoken the truth to power giving a voice to women, exiles and homosexuals.
Graduated in Comparative Literature, she began her career as a writer in 1963 with the book of short stories'Living'.
In 1968 he published the novel 'The abandoned museums', in 1969'The book of my cousins' and in 1972 he went into exile in Spain. In that year, his work and the mention of his name were banned in the media during the Uruguayan military dictatorship and moved to Barcelona where he began his activity in the pages of the magazine Triunfo. In 1974 he settled permanently in Spain and obtained Spanish nationality.
Peri Rossi uses her second surname in homage to her mother, who instructed her since she was little in the love of literature, music and science, remembers the writer.
She has been a professor of literature, translator and journalist, and is a regular speaker at Spanish and foreign universities.
Their stories have been published in 'Collected stories', a volume in which he reviews more than 30 years dedicated to narrating the vital experience of existence from all possible sides: love, lack of love, memory, sex, eroticism, forgetfulness, fear or desire, among many other things of daily life that do not leave this writer unmoved.
Since Peri Rossi began publishing her short stories in 1963, the author has garnered rave reviews, including that of Julio Cortazar, who considered her in the 60s "the great renovator of the short story."
A wide focus
It is recognized as a Renaissance-minded writer, open to all disciplines and with varied interests and confessearly in love with painting and photography: "They have the virtue of retaining the moment: they manage to fix the time, that traitor that slips through our fingers," he says.
But also from the cinema: "The cinema has been one of my most intense passions, since I saw, at the age of eleven, 'Gone with the wind'. I never conceived of it as a hobby (I don't want time to pass) but as a form of art and knowledge) ", he assures.
In 2006 his 'Poetry reunited' was published, a genre that for Peri Rossi is "the greatest genre", although she says she feels just as happy writing poems, novels or essays. But he emphasizes that "poetry is an essence and a way of living."
This volume also included thirty years of poems by PeriRossi, "one of the great poets, who, along with Vallejo and Neruda, has sung about love and sexual relations", according to its editor Andreu Jaume.