'Performance' artist Ulay, Marina Abramovic's partner dies | Culture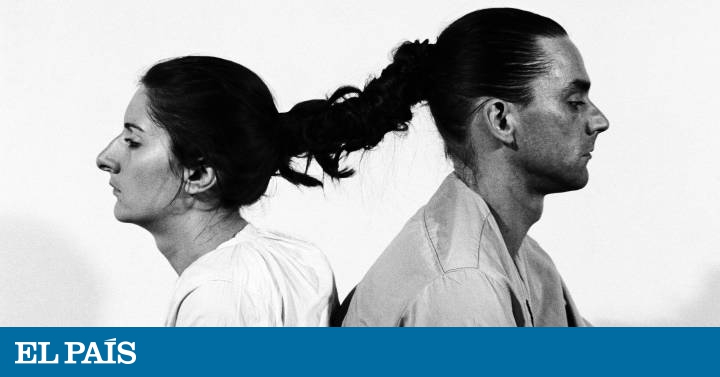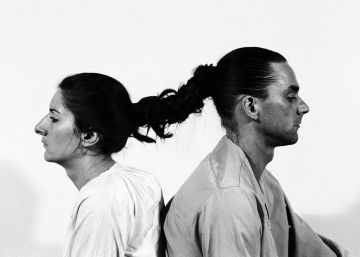 The artist of performance German Ulay died on Monday in Ljubljana, Slovenia, as a result of lymphatic cancer at the age of 76. Ulay, whose real name was Frank Uwe Laysiepen, was known primarily for his joint work with the artist Marina Abramovic, which they carried out for 12 years, between 1976 and 1988. With the famous performer Serbian, who was also his sentimental companion at that time, in which they lived together in a van, Ulay carried out numerous artistic actions with the aim of nullifying the sense of self to shape a unique and individual artistic entity, capable of transcend the limits of public and private.
The last work as both artistic and sentimental couple of Ulay and Abramovic, which they carried out in 1988, consisted in walking through the Great Wall of China from opposite ends to join in the center and from there separate their paths with a single word: goodbye . Through su Instagram account, the popular artist has stated that "I have learned with great sadness that my friend and ex-partner Ulay has died today. He was an artist and an exceptional human being, and we will miss him very much. Today I am comforted to know that his legacy will live forever. " ⠀
The work of Ulay and Abramovic is defined by a physical character sometimes extreme, motivated by the search for the limits of the body and the mind. During their years in common, the artists performed numerous performances, including the series Relation Works, 14 pieces in which they explored the differences between the physical and emotional endurance of men and women. In the series of projects That self The couple continued to investigate the interaction of the masculine and the feminine through an entity arising from the fusion of both sexes. In one of those performances, Relation in time, which took place in Bologna, the creators tied their hair, looking in opposite directions, for more than 16 hours, an image that today illustrates Abramovic's farewell in social networks.
Ideas such as duality, energy and identity run through the body of work carried out by Ulay and Abramovic who, after their farewell in China, met again at MoMa in 2010. That year, the New York museum hosted the Abramovic exhibition The artist is present, in which over several weeks the Serbian sat eight hours a day in a chair inside a museum room to receive all those visitors who wanted to face her for a minute to look her in the eye. One of those spectators was Ulay himself, who starred in an exciting reunion with the artist without even speaking to him, 23 years after his last collaboration.
Ulay, who trained as a photographer, documented his performances through that medium, especially with Polaroids. Solo continued to shape artistic projects that related the notions of body and space. In addition, he began to be interested in water and its distribution to the point of calling itself that, "water", as he explained in a 2011 interview. In 2016, Abramovic was sentenced by an Amsterdam court to pay 250,000 euros to Ulay for the royalties generated by some of his joint works.