Perfect storm over milk producers due to rising costs: the sector announces mobilizations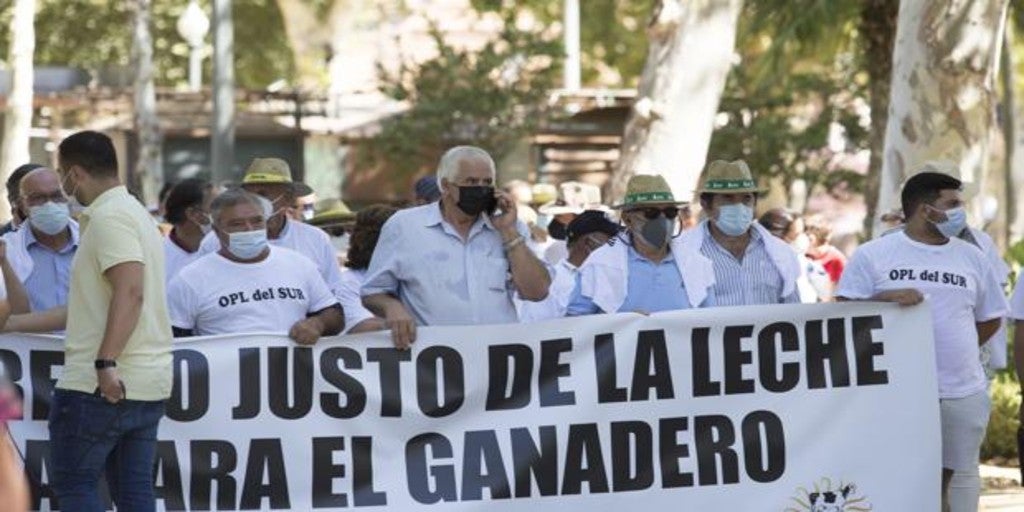 Madrid
Updated:
Keep

The brutal rise in production costs, driven by skyrocketing prices for electricity and diesel among other inputs, is having a significant impact on Spanish farmers and ranchers. But if there is a group that is especially affected, this is that of milk producers. A sector that in the last six years has attended the massive closure of some 6,000 dairy farms with just over 11,500 active. Something that has not damaged production, but that makes the survival of these farmers more complicated every day. The latest spike in inflation has tightened the rope that strangles this activity and unleashed a perfect storm. For this reason, the three main producer organizations (Asaja, Coag and UPA) have decided to return to the street. Specifically, they have called for mobilizations in Galicia, Castilla y León, Andalusia and Cantabria throughout this month. In a joint statement, they explained that the objective is to require industry and distribution to recognize this rise in costs and not "drown" them. According to sources consulted by ABC, the sector has already been summoned to a meeting next November 10 at the Ministry of Agriculture.
The Planas department is asked to "Don't be fooled" by the dairy industries, especially those of French capital, and ask that the current Chain Law be applied. For now, farmers have decided to concentrate on November 11 at the facilities of companies such as Lactalis or Capsa in Zamora (November 9), Galicia and Granada (November 11). For the last week of November they have announced a tract for Cantabria.
"Everything goes up, but not what they pay for milk"
They put a face to this crisis, the farmers of Lugo and A Coruña grouped in associations such as 'Agromuralla', which will gather tomorrow before the Delegation of the Xunta in the city of Lugo. From this group they have confirmed that production costs have skyrocketed. Specifically, the prices of feed (cereal), electricity, fertilizers, diesel or medicines. "Only electricity and agricultural diesel has increased by 50% in one year", have explained from this association. If we ask about cereal, these are 50% more expensive, wheat 40% and soy 30% more. "Everything rises, but what is not the price that the industry pays to the producers for the milk", these same sources have added who add that the sale continues at a loss and that now they are paid for their production «Between 0.31 and 0.32 euros per liter milk".
In this sense, from 'Agromuralla' they consider the data indicated by the report of the Food Chain Observatory, presented last July and whose main conclusion is that farmers produced milk below production costs -something prohibited by the Chain Law- between 2018 and 2020. Specifically, the document estimated the average cost of the milk producers during this period in € 0.35 per liter and the average price received at 0.32 euros / liter. The sector, which generates 80,000 jobs direct, has seen how the value of complementary feed for dairy cattle rose in May of this year by 26.4% compared to the previous year.