Pérez Reverte, in 'El Hormiguero': "Is Irene Montero going to change my language?"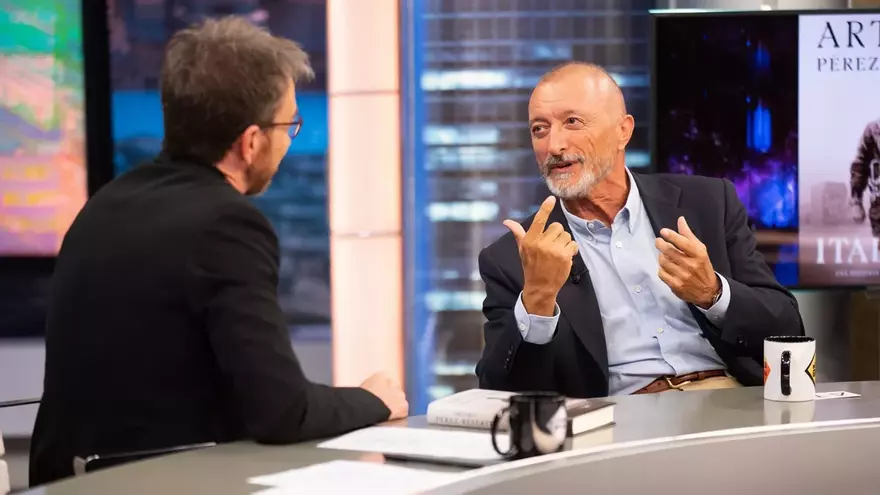 Arturo Pérez Reverte visited this Thursday for the first time 'The Hormiguero ' and did not leave a puppet with a head. The controversial writer spoke openly about issues such as machismo in language: "The language is based on many macho patterns, but you cannot violate and that the change takes place in four days ", began saying.
However, he was totally against inclusive language: "I'm radical anti-inclusive in self defenseHis motive ?: "I work with language, I make novels with which I earn a living and people read them, I need to be able to reserve the right to use the words that my work requires." Reverte referred to the "ultra-radical feminism": "When she tries to get into those things I make fun of, I laugh and say 'go fuck yourself' ".
Pablo Motos he kept clicking and asked his opinion about the famous "todes", to which he replied: "The illiterate people fall into these extremes, those who gain something from this … Do youThe language is going to change me Irene Montero? I'm very sorry, the Spanish language leave me alone, "he said.
The minister of equality was not the only one to put herself on the table, since Motos also asked her opinion about the political leaders on this issue: "I have never liked Pablo Iglesias but he is a very culturally interesting guy. You may not agree with him, but he is of high political stature, he was worth it. There are no people of that level. And on the right I don't even tell you ".
Upon Pedro Sanchez said: "That one is immune to newspaper archives and will hold up quite well.". However, from a literary point of view, the writer said with great sarcasm that he found him to be a very interesting character: "He's mean, cool, arrogant and ambitious".