Pérez foresees that the installation of the Sive in Lanzarote will be completed in July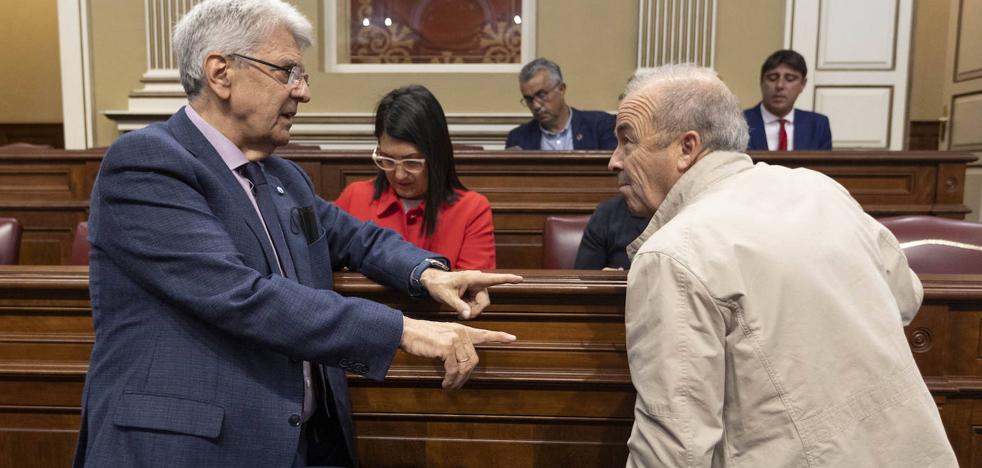 The counselor assures that the installation of this surveillance device will not cost the Haría City Council
The
Minister of Public Administrations, Justice and Security, Julio Pérezhas attributed to a "slip" by a state official the request to the Haría City Council to pay for part of the new
Live in Lanzarotewhose final solution is "near", since it is expected to finish in July the work, awarded by
226,417 euros.
Pérez has removed iron in the regional Parliament from the criticism raised by the Popular and Nationalist groups in relation to this matter, after both cried out against the "abuse" and "outrage" of the
City Hall of Haria.
insisted that it was
"an oversight, an error that has no basis» the fact that in April an official from the Secretary of State for Security indicated to the Consistory if he was willing to contribute due to the increase in the facility's budget, to which the City Council refused because it does not fall within its powers.
Faced with this demonstration, the Ministry of the Interior agreed and proceeded to award the
ato contractors for the aforementioned amount the execution of the installation in the new land provided by the Haría City Council, once the initial location proposed by the state department in the Guinate viewpoint has been ruled out.
With the municipal approval of the new site, it is expected
expedite the work and conclude in Julya term that the counselor admits is "very optimistic."
Criticism of the PP

The popular deputy Astrid Pérezwho requested the appearance, affirmed that the initial decision to choose the aforementioned viewpoint to install the Sive was "nonsense" and has accused the Government of generating a problem in this area, since in Lanzarote there is already a device of this type but that It has been broken for more than four years.
«And after the nonsense of wanting to put the Sive in an emblematic viewpoint, comes the
run over the municipality of Haría of trying to make him pay half the cost, which is impudence and shamelessness", proclaimed Astrid Pérez.
The parliamentarian wondered if the Government is aware "of the
disastrous image it gives, even for the mafias».