Pepper: "We were waiting for this opportunity and we are going to take advantage of it"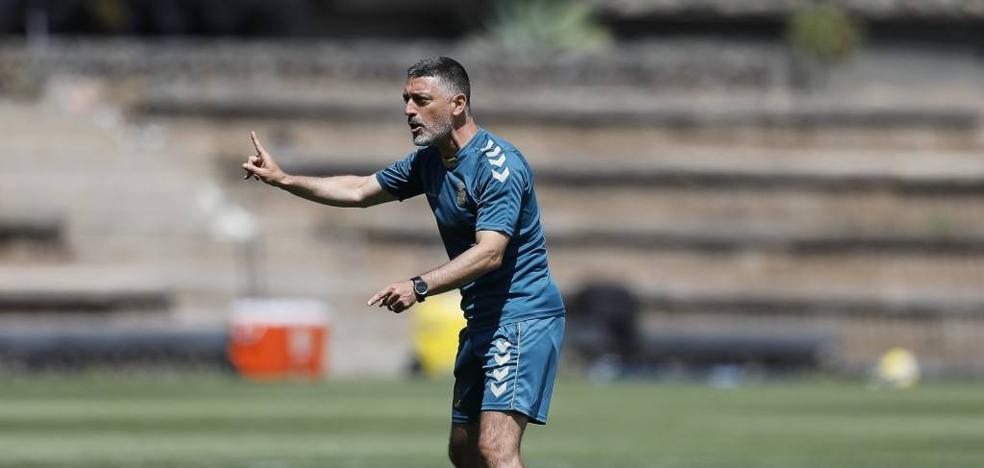 soccer
The UD coach has "no doubt" about the team's response this Saturday against Oviedo and in a packed Gran Canaria
García Pimienta, coach of UD, could not express himself with greater optimism this Fridayon the eve of
momentous match against Oviedo (Saturday, 9:00 p.m.), in which his team is playing a large part of its chances of qualifying for promotion to the First Division, with victory being an inescapable condition for the goal.
"We were waiting for this moment and I have no doubt that we are going to take advantage of the opportunity"it meant.
«I take my hat off for the work that these players are doing, with brutal management in recent days to earn being in this situation.
We all dreamed of playing at home, with a full field, and it will be like this. The fans will make us stronger", he explained.
Elaborating on the environmental factor, and regarding the massive response of the fans, who will fill Gran Canaria, something that has not happened since 2015, he said: «We really wanted to see the field full and the players have seen what is reflected in the fans. they have done.
We are very proud of people's response and it will be one more point in our favor.. We are psyched«.
Pepper expects a "very complicated" match against an Oviedo that, he meant, "is not only his striker Borja Bastón" and whose campaign he described as "magnificent".
"We don't know what the rival will do, but we are not going to give up our style, our way of playing.
We want to be protagonists with the ball, go for the win from the first minute, give it rhythmsqueeze in the pressure after loss... Let everything that we are playing be seen«, he added.
The Catalan coach, who has the entire squad available except for the long-term injured Coco, Loiodice and Hernani, expressed his gratitude to Miguel Ángel Ramírez for the support he has always given him: «
After the defeat against Girona, which was very hard, the president disappeared and the person appeared. We went to dinner, we didn't talk about football, he told me that everything would be fine... And that gesture is very present to me".