Pepper reveals that Sandro is injured: "It will not be anything serious, but he will not travel"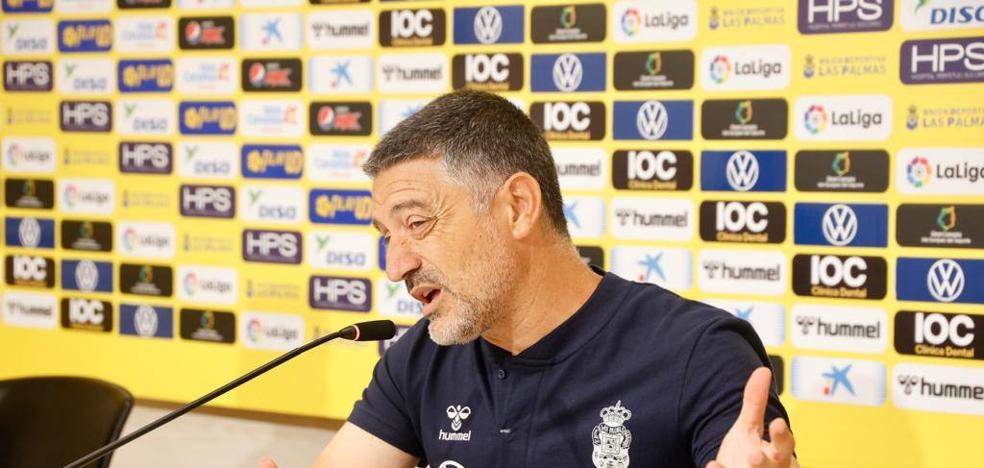 football
The coach also rules out Viera for this Saturday's visit to Alavés (1:00 p.m.)
Sandro Ramírez will have to keep waiting to debut with UD. This Thursday,
García Pimienta revealed that the attacker has had "a little discomfort", although he hopes that "it is nothing serious"which is why he is ruled out for the match the day after tomorrow against Alavés in Mendizorroza (1:00 p.m.), in a match corresponding to the fourth day of the SmartBank League in which
Neither will Jonathan Viera.
«Viera has finished training today, but he will not be. We are going very progressively and she is very close to coming back. We know that we are stronger than him, but we have everything ahead of us and
we cannot afford to be injured«, He explained, while also giving more room to central Enrique Clemente, who will also remain out of the call.
Pimienta regretted that "the week has been short",
after the commitment against Andorra last Monday, although he announced that "people arrive well" when referring to the players he has available.
Questioned about the good defensive balance of the team, which has not conceded a goal in the first three games, he said: "We take risks and defend very high. I'm more concerned about winning games,
but we are already showing that, in addition to having the ball, we dominate defensive registers and we can be strong behind. It is the line to follow, knowing that the first goal against will come«.
Pimienta considers that "it is too soon" to consider that two candidates for promotion will be measured, although he estimates that it will be a "very demanding" match, highlighting that Alavés will require "to be at 100% to win the three points."
About the closing of the winter marketconfirming the departure of Raúl Navas, anticipated: «I don't expect anything, but
If a little gift comes that improves, it will be welcome«.