Pepe Álvarez (UGT) denies that Spain will enter into a recession process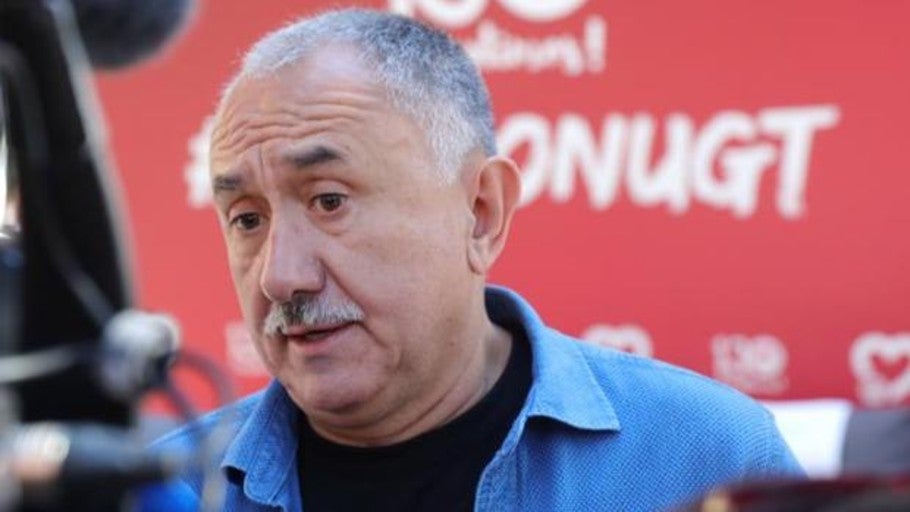 Updated:
The secretary general of UGT, Pepe Álvarez, he has denied that Spain will enter into a "recession process", and stressed the importance of "taking away the burden" that some actors want to give to a hypothetical impending economic crisis.
"We're not going into a recession process at all," Álvarez stressed to journalists during the closing ceremony of the union's 130th anniversary commemoration.
In his view, more than an internal resentment, the country is suffering the consequences of a "European adjustment" produced by factors such as the commercial war between the United States and China or the schism created between neighboring countries that manufacture and export high technology and those that do not.
Eventualities that are "drowning" some European countries and that at some point will also reach Spain for being territories "to which we sell" and that "are in crisis."
Álvarez has explained that the country's tourism sector is the one that could be most affected for these commercial movements, but has denied that a crisis is coming "that has nothing to do with what we have experienced in 2008 or 2009."
"We approach the immediate future thinking about distributing the wealth that has been generated in our country," he said as one of the main challenges of UGT in the face of the current blockade situation, for which general elections have been called for the next 10 November.
The union leader has advocated working to guarantee workers' labor rights and repeal labor reform, which is why he has specified that from UGT they are not going to "ask for the vote for anyone" more than recommending its affiliates to vote for "a leftist program".
"We will not go beyond strictly recommending affiliates to vote, not to get carried away by the siren songs that say this does not work," he explained when asked if he sees a pact between the PSOE and More Country possible. , the match with which 10N Íñigo Errejón will attend.
Because, according to Álvarez, it does not matter if the future Executive chooses the "ministers he wants" or has the "participation of the parties he wants", as long as he puts "the problems of the people as a base" and that "the left participate with content ».
On the other hand, regarding the statements that accuse the president of the Generalitat of Catalonia, Quim Torra, from be involved in the plan of detained CDR members, the unionist has asked that the summary secret is respected "Because everything else does not help either to the presumption of innocence or to make objective statements."
"From UGT we reject any type of violence, that is not the way to achieve any objective of any kind and less political," he concluded.