People with HIV do not have access to innovative drugs against other pathologies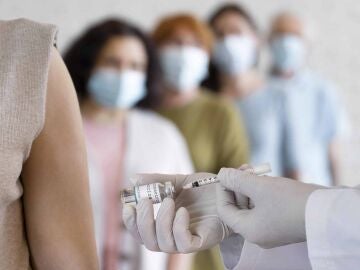 The number of Spaniards with undiagnosed HIV infection has been reduced by almost half (-42.3%) in the last 4 years: from 13 to 7.5%, according to a study carried out by the Ministry of Health in collaboration with Carlos III Health Institute, published this week.
This evolution places the rate of people diagnosed with HIV at 92.5%, and places Spain closer to the 95% target set in the 2030 Agenda of the United Nations (UN). According to the latest data, 92.5% of people living with HIV in Spain know their diagnosis of infection, 96.6% are receiving antiretroviral treatment and 90.4% have suppressed viral load.
As of December 31, 2021, Health estimated that there were between 136,436 and 162,307 people living with HIV in Spain, which represents a HIV prevalence of 0.31% compared to the total Spanish population. Even so, the data indicates that there would still be 39,000 people in our country who live with HIV, and who are unaware that they have the infection. A figure that, for the experts, is inadmissible considering that all the means are available to reach the goal of zero infections and 100% of patients with undetectable viral load.
The reality is that advances in state-of-the-art treatments have made it possible to greatly improve the quality of life of those affected, in addition to eliminating most of the side effects, which is a great success. In developed countries, deaths due to infection are already anecdotal. The life expectancy of a person with HIV was estimated, just over a decade ago, at 12-15 years from diagnosis. Today it is at least 40 years longer, which can be roughly equated to the life expectancy of someone without the infection. However, andThis increase in life expectancy and quality has brought new challenges for which the health system still does not seem to be prepared.
die of cancer
Most people currently living with HIV in Spain are over 50 years of age and, because their immune system is highly compromised and affected by the toxicity of the medication they have been taking for years, are at greater risk than the general population of suffering age-associated pathologies (hypertension, metabolic syndrome, osteoporosis, Alzheimer's, Parkinson's, among others) and certain types of cancer. Specifically, those infected with HIV have up to 19 times more risk than the general population of having an anal tumor, 8 times more likely to be diagnosed with Hodgkin's lymphoma, 3 times more risk of suffering from liver cancer and double the of probabilities of being diagnosed with tumors of the lung, oral cavity and pharynx.
However, their condition motivates them to be excluded, without any justification, from clinical trials of innovative therapies and, therefore, from access to the latest generation drugs derived from them. «Until now, the results of the few clinical trials that exist in people with HIV show the same efficacy of the drugs as in the general population, but it is necessary that there be more representativeness of this group. The exclusion criteria of a person in a clinical trial must be the count of CD4 – a type of immune cell –, not having had an AIDS-defining illness for years, "he pointed out. Ramon Space, secretary of the HIV-AIDS State Coordinator (CESIDA) recently, in a training session for NGOs organized by ViiV Healthcare.
Without access to innovative therapies
In fact, one of the main demands of the NGOs that defend the rights of this group is that those affected by HIV can access, under equal conditions, new generation therapies against cancer such as CAR-T (a type of immunotherapy with T cells that are altered in the laboratory so that they find and kill cancer cells). «CAR-T therapies have already been tested with 19 patients with HIV and it has already been proven that it is safe and effective. So they can be managed now. The message is that a patient with HIV, with refractory lymphoma, has CAR-T indication for compassionate use. It is important that hematologists be clear that even if a patient has HIV, they do not have to be excluded from CAR-T, it can be administered through compassionate use," said Álvaro Urbano, head of the hematology service at Hospital Clinic de Barcelona. From the pharmaceutical industry, the message is that if the drug's technical data sheet does not specify that it is contraindicated for people with HIV, there is no problem in administering it.
Another inequity that affects this group is the lack of freedom of choice of your mental health professional, something that NGOs have detected in some autonomous communities. This is an essential aspect for their quality of life if one takes into account that those affected by HIV present higher risk of mental health problems than the general population, and that many of them detect the prejudices of specialists when treating them.
The double gender bias
It is not the same to be a man or a woman when dealing with the virus. In the case of women living with HIV - who constitute half of the group - the inequalities are much more dramatic. Not only do they suffer from underrepresentation in research and access to non-antiretroviral treatments, just like men, but in trials for their own drugs, where there are only 15% women. Coinciding with the World Women's Health Day, experts warn of the need to carry out specific studies that allow knowing their biological characteristics to guarantee their social and emotional well-being.
To begin with, they present more vulnerability to being infected by their anatomy, due to the amount of vaginal mucosa and the male inoculum, which is more abundant, contains a higher load of viral particles and remains longer. HIV is more easily transmitted from men to women than vice versa. Paradoxically, "there is a late diagnosis in women, who come for consultation in worse clinical and immunological situation than men. It is necessary to concentrate efforts on improving its early diagnosis", explains Reyes Velayos, president of Cesida.
On the other hand, HIV-positive women face an even more complicated challenge than men, as they have to face additional factors that put them at a clear disadvantage. They carry a greater stigma, have more problems related to the toxicity of the treatment, suffer more depression… "We are more vulnerable in psychological and social aspects. We experience more anxiety and depression, we experience more sexual dissatisfaction, and when we get to the menopause, we meet a premature aging much faster than what is already estimated in the population with HIV. HIV positive women are being dropped out of hormone replacement therapy», adds María José Fuster, PhD in Psychology and executive director of Seisida (Spanish Interdisciplinary AIDS Society).