People over 20 years of age in Gran Canaria and Tenerife can make an appointment for the covid vaccine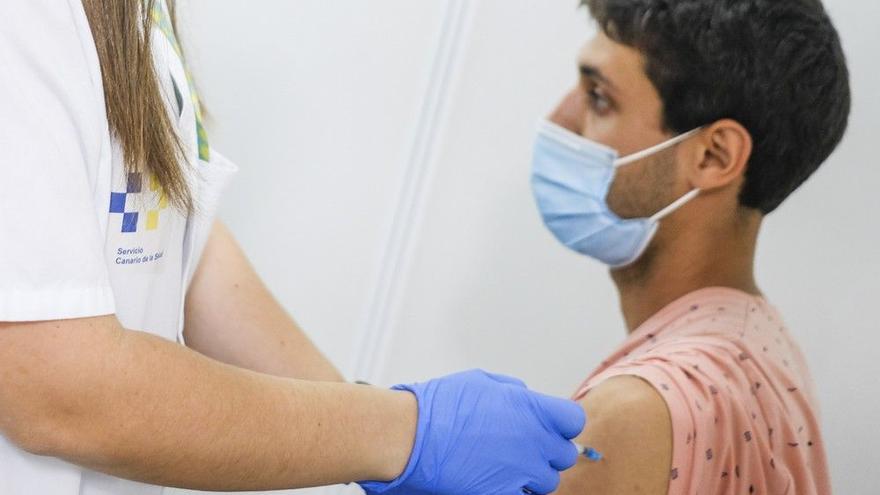 The rest of the population over 16 years of age can process their application on the canariassevacuna.com website, the Ministry of Health of the Government of the Canary Islands has reported.
Access can be made from the Internet pages of the Canary Islands Health Service (SCS) (www.gobiernodecanarias.org/citasalud) or through the iOS or Android apps.
To process the appointment, you must enter your CIP number and the CSV, code that is on the back of your health card, and you will access the service where you can request a prior appointment for vaccination against covid-19, completing the procedure It is usual that the user makes to request other appointments with his health center from this portal.
These citation systems are added to the sending of SMS or calls that is made as a usual protocol of notification to the population from the SCS, as well as the possibility of users of these age groups to process their request through their health center .
The rest of the population over 16 years old and under 20 years old may continue to process their previous appointment for vaccination through the web form canariassevacuna.com.
In this tool, the user fills in a simple form by filling in the fields of full name, ID or CIP of the health card and contact mobile phone.
This information is compared with the database of health cards and the SCS will contact the user to arrange their appointment for vaccination at any of the points enabled throughout the Canary Islands.
The appointment is put on the agenda based on the age group of the user, the advance forecasts of the vaccination calendar and the opening of each of the vaccination age groups.
In this way, the order of priority by groups established in the vaccination strategy will continue to be maintained, adds the Ministry of Health.