"People are desperate, without an appointment you won't see a penny"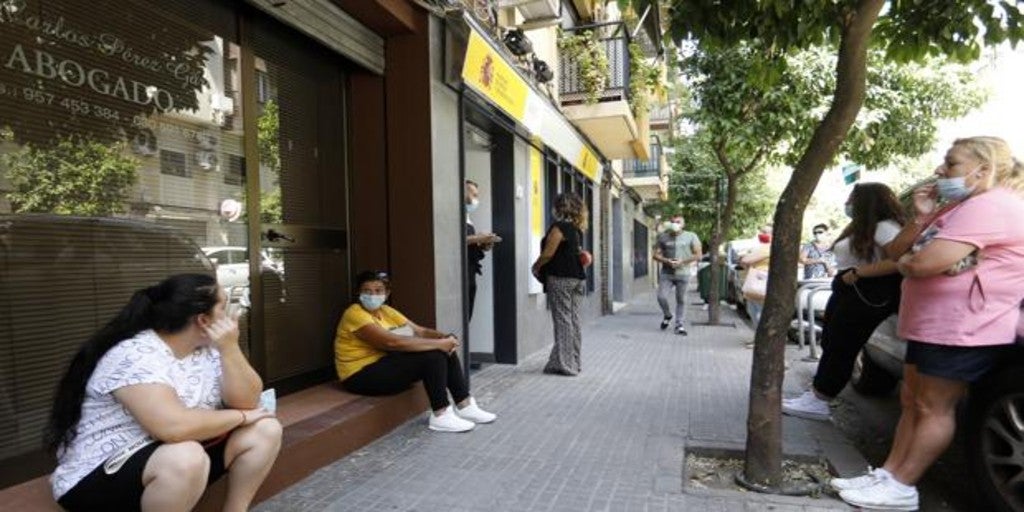 Barcelona
Updated:
save

A good part of the people who come to the office of the SEPE in the Raval They do not have an appointment. They know that they will not be able to be attended, but they still try to talk to the security officer who manages the entrance to the building and they try to convince her that they need to enter. She simply answers systematically: "Without an appointment no one will pass through this door". Nobody achieves their purpose and they end up leaving, sometimes resigned and others exchanging shouts with the watchman.
Farid, a resident of Raval, was informed that it would be easier to get an appointment at an office further away from his area, and in a few days he got one at the Aragón street SEPE, in the Ensanche. There the atmosphere is calmer, and under the scaffolding that covers the facade of the building there are no more than six or seven people waiting for patients to be called. All, in general, say that they feel equally helpless by the administrations; nobody makes distinctions.
From the street, Al Farid observes that more than half of the customer service tables inside are empty: "Perhaps, if there were more people working, it would take less time to assist us"He says, explaining that he has had to try his luck for days in more than one center to get his appointment. Pablo, who has insisted for two weeks to make an appointment To sign up for the strike, he adds himself to the conversation to say that his wife did not get an appointment until February. Both have been out of work for weeks and he worries that he does not know when they will start collecting state aid.
While waiting for their turn, Pablo and Farid comment on the news about the sale of previous appointments in Barcelona. All are to the point. «It's so hard to get until they pick up the phoneI understand that there are those who decide to end up paying money to cut waiting times, "says the first. The second is more forceful: "People are desperate, without an appointment you will not receive a single penny."