Pensioners from all over Spain arrive in Madrid on foot to claim decent pensions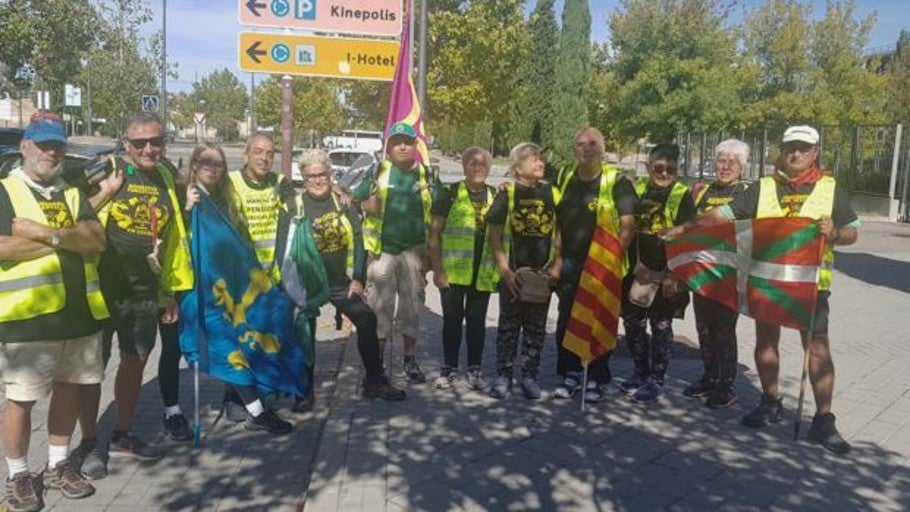 MadridUpdated:
Hundreds of pensioners from all communities in Spain are arriving in Madrid to ask for some decent pensions and link them to the CPI. They have arrived on foot and, despite the number of kilometers traveled on foot, they promise to give a lot of war to achieve their purposes. Under the slogan "Govern who governs, public pensions are defended", pensioners meet today at the Puerta del Sol together with several representatives of Podemos, among which is its leader, Pablo Iglesias. In addition, as a protest measure, tomorrow morning they will hold a demonstration in Congress, which they will surround, convened by the State Coordinator of Pensioners.
This call coincides when the acting Government of Pedro Sánchez has sent his budget plan to Brussels, which includes a Benefit increase of 0.9% by 2020. This would mean an expenditure of 1,404 million euros, since the general increase will entail an expense of 1,263 million, to which another 141 million will be added for the passive classes.
If this increase planned by the Government is not carried out, the pensioners would charge 0.25% more, which is what is currently set by law. Although in recent years the revaluation has been done under the CPI, the law was not changed, so a legal modification is necessary.
Since 2018, the revaluation of the payroll of retirees has been linked to the CPI with the approval of all parliamentary groups. The Toledo Pact itself, inoperative for years, reached a minimum agreement to link the pensions to the indicator, but the electoral call last April disrupted any progress.