Pensioners enter more than 2,150 euros in June thanks to the extra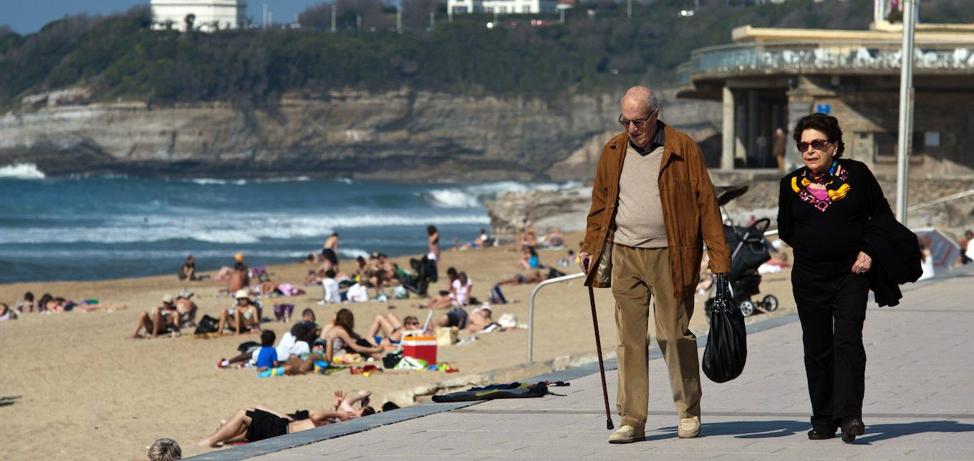 Social Security disburses almost 21,400 million this month to pay pensions, twice as much, because the extraordinary pay is also paid to about nine million people
Just over 2,150 euros have already been received by the nearly nine million Spanish pensioners. This is double the income that Social Security receives each month, because the extra is also paid with the ordinary June payroll, which this year increased by 5.8% to reach an average of 1,062 euros. In addition, the 1,090 euros that they obtain as an average pension are added, so that in total the majority of beneficiaries of a contributory pension have already received a payment of 2,152 euros, since almost all banks tend to advance the payment to day 27 or 28 of each month.
The Social Security coffers have had to disburse a total of 21,368.3 million euros for the June payment, according to data published this Tuesday by the Ministry of Inclusion. 10,832.2 million correspond to the payment of the ordinary pension payroll, 4.7% more than in the same month of 2021, while another 10,536.1 million have been allocated to the extra, 6.6% more .
Pension spending stood at 11.8% of GDP in the sixth month of the year, a lower percentage than in 2020 (12.4% of GDP), a year conditioned by the impact of the pandemic on GDP, and also more lower than that of 2021 (12.1% of GDP), according to the department led by José Luis Escrivá.
The system's average pension, which includes the different types of pension (retirement, permanent disability, widowhood, orphanhood and in favor of family members), amounts to 1,090.2 euros per month in June, which represents an increase of 5.5% in the last year.
Greater is the benefit of the 6.1 million retirees, whose payroll rises to 1,254.7 euros. By schemes, the average retirement pension from the General Scheme is 1,403.9 euros per month, while the lowest is recorded by the Self-Employed Scheme, at 835 euros/month. In Coal Mining, the average monthly pension is 2,445.5 euros and it is 1,392.2 euros in the Regime of the Sea.
The average amount of new retirement registrations in the system rose to 1,376.2 euros per month in May 2022. For its part, the average widow's pension in force in June is 778.7 euros per month.