Pension spending rises 2.6% in April and reaches a record of 10,136 million euros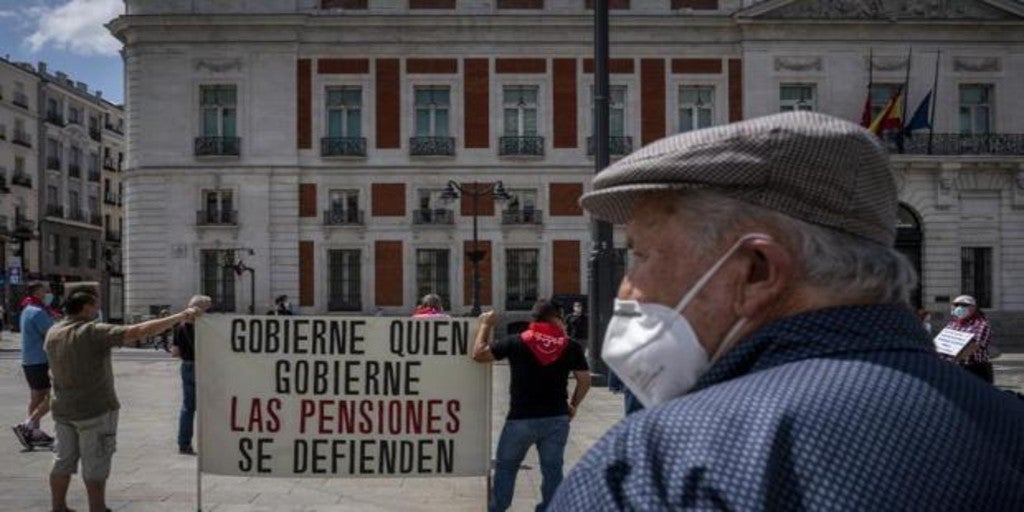 MADRID
Updated:
Keep

Social Security allocated a record figure of 10,136.2 million euros in April to the payment of contributory pensions, 2.6% more than in the same month of 2020, as reported on Tuesday by the Ministry of Inclusion, Social Security and Migration. More than two thirds of the payroll, 7,289.05 million euros, was allocated to the payment of the retirement pensions. This amount experienced a growth that exceeds 3.18% in the last twelve months. TO widow's pensions 1,737.84 million euros were allocated, 1.88% more than in April 2020. The payroll of permanent disability benefits, for its part, stood at 941.36 million euros (-0.26%), while that of orphanhood accounted for 141.91 million (1.64%) and the benefits in favor of relatives, 26.03 million euros (2.67%).
In April of this year, 9,815,728 contributory pensions were paid, 0.3% more than a year ago and almost 10,000 more than in March (+ 0.1%). Of these, a total of 6,141,415 are for retirement, 2,352,694 for widowhood, 947,296 for permanent disability, 340,912 for orphan and 43,228 for family members.
In the first three months of the year (last available period), have produced 159,171 additions to pensions, while 146,264 withdrawals have been registered, so that the highs have exceeded the lows for the second consecutive month.
The Average pension of the system was 1,031.62 euros per month. This average benefit, which includes the different types of pension (retirement, permanent disability, widowhood, orphanhood and in favor of family members), increased by 2.26% in the last year. In the case of men, the average pension of the system was 1,252.70 euros, while the monthly payment received by women amounted to 828.49 euros.
The average retirement pension was 1,186.87 euros, which reflects an increase of 2.40% from the same month last year. Specifically, the additions to retirement pensions in March, the latest date available, amounted to 1,395.74 euros on average. The new retirements caused in the General Regime amounted to 1,510.45 euros / month. For its part, the average widow's pension was 738.66 euros per month (2.05%).