Penguin signs Mexican star writer from Wattpad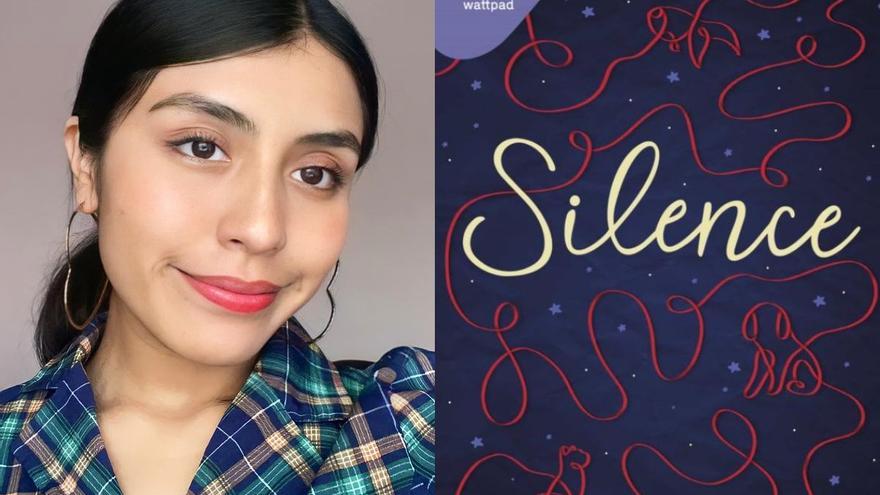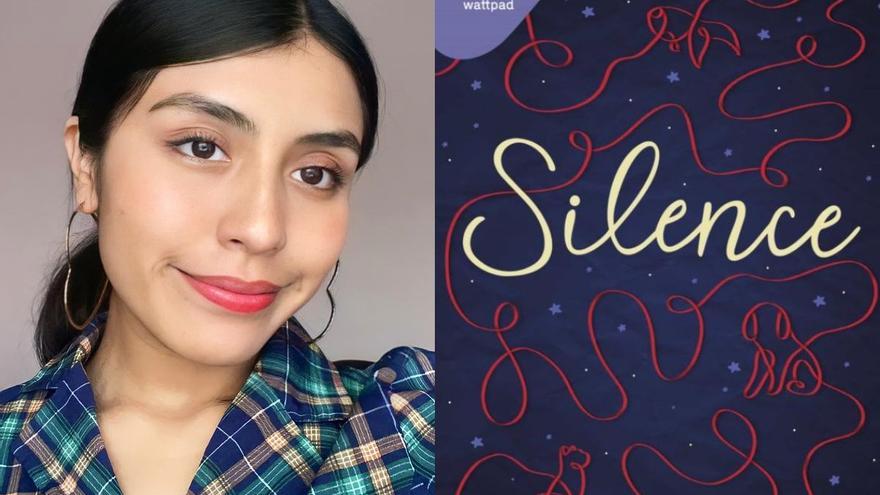 "Luke Holand has devoted much of his life to ingesting toxic substances into his body, living under the shadows of his memories forcing himself to fade every breath of certainty. When he thinks he is on the edge of his life with his broken dreams, Hasley Weigel appears in her to be that box of hopes that he needed so much (…) She was for him. He was for her. And when their souls were united in a boulevard of emotions and dreams, it was dyed in grayish colors preparing the storm. Luke never imagined that someone could love him having this mess of life. She did, but not in the right way. "
That paragraph you just read is the synopsis of Boulevard, the book with which the Mexican Flor M. Salvador has broken the youth literature market. And of literature in general. He has broken it for several reasons: the first, because it is the fourth best-selling book in Spain so far this year, and not only of its category but of all, fiction and non-fiction included.
To give you an idea, Salvador takes 118,000 copies sold (paper only) in 2021.
They are more than they have sold The art of cheating karma, by Elísabet Benavent, Aquitaine, by Eva García Sáenz de Urturi (Planeta 2020 award), Red Queen by Juan Gómez-Jurado or Fire line, by Arturo Pérez Reverte, according to data from the consulting firm GFK, which all publishers use to monitor the market and which they have accessed THE PERIODIC OF SPAIN, a newspaper that belongs to this group, Prensa Ibérica, is surpassed only by María Dueñas, Paz Padilla and Javier Castillo.
The second reason why Salvador has broken the market is because his book is whole available on the internet.
Synopsis paragraphs can be read on Wattpad, a very popular self-publishing platform among teenagers and young audiences. Boulevard is free, like everything that is published on this website. There the work accumulates 65 million readings. And, despite everything, it sweeps bookstores.
"At the beginning, a lot of babies, fourteen or fifteen years old, came to buy it. You asked for it and they printed it for you on demand. Since we had no idea, whoever asked for it, we ordered it and it arrived after a week," explains Helena. , owner of the General Jaca Bookstore. "When we saw that everyone wanted it, we acquired stock. Now Penguin Randomhouse has seen the vein and they have published the second one, which is selling the same as the first. It must be a book with whom you cry a lotBecause a twelve-year-old girl told me that she didn't want to buy the second one for not crying. "
Flor M. Salvador chose the Facebook publication of the General Jaca Library (a small book store in the Huesca municipality of the same name) to announce that her second book is already on sale in Spain. It came out on October 13, it's called Silence and although it is also available for free on Wattpad, where it has two million readings, it is edited by Mondena, the youth label of the Penguin Random House group.
Penguin struck a deal with Wattpad a year ago now. It is not the first book on the platform that he publishes: he has previously edited Through you or Heist, by the Venezuelan Ariana Godoy, with a career on Wattpad even more powerful than Salvador's. Godoy has already announced a movie on Netflix based on one of his Wattpad novels. But, due to her sales figures in Spain, the Mexican author is a sweet tooth for the publishing group.
"They must have all been fighting for her"warn industry sources." It is a phenomenon. Paz Padilla, with her book on self-improvement, and this unknown character who published herself have slipped into the best-seller list. "
According the note posted by Wattpad, Penguin, who has not responded to a request for information from this newspaper, retains the rights to the titles of Wattpad Books in Spanish. It was Salvador herself who announced on her Instagram that Silence It is for sale on the Penguin Mexico page, although in Peru it comes out with a recently created publishing company called Cosmos.
Cosmos has announced that it has already printed 75,000 copies of the author's new work.
Who is Flor M. Salvador?
Flor M. Salvador is a 22-year-old medical student. He lives in the Mexican state of Campeche, on the Yucatan peninsula. Started to write Boulevard at fifteen, although it was not his first story: before he published a collection of poems dedicated to his father. He finished it in 2020 —Wattpad allows you to upload stories as drafts—, with the race almost over, and that's when he discovered that the plot lacked "more development."
The young woman acknowledged that she still had to learn "many things" in one of the few interviews she has given, with the Spanish author Ava Draw.
"Little by little, Wattpad has acquired its style and it triumphs above all in juvenile stories and romances. Being free it is much easier to reach readers. And in Latin America it has exploded because there are books there that do not arrive on paper, "explains Draw to EL PERIÓDICO DE ESPAÑA, the newspaper that belongs to this group, Prensa Ibérica." Boulevard it's amazing because it's there for free. And what is recent is that they have given him the opportunity to publish on paper. Until now, she was at Editorial Naranja, a tiny publisher, because no other had been interested in her before. "
Indeed, one of the main mysteries of the case of Flor M. Salvador is what conditions Penguin has put on the table to sign her. Editorial Naranja is a small label that produces on demand — a book it sells, a book it prints — and which, according to the sources consulted, pays its authors a high percentage for each book they sell.
In Spain, the standard is between 10% and 12%. For every book sold, the author takes that percentage of the price. With such a contract, Salvador would have earned about 177,000 euros with Boulevard only in Spain: the book is sold for 15 euros, so she would take 1.5 euros per book.
"In a desktop publishing you can reach 40%. If you have sold 118,000 books and charged 6 euros for each one, it goes to more than 700,000 euros," these sources continue. "To hire her and make it pay for her, how much do you have to pay her? You have to pay brutalities to convince someone who is self-publishing and who is doing well."
It is not, in any case, the first time that a self-published author reaches a large publishing group: the economist Marcos Chicot began this way with his thriller The assassination of Pythagoras and ended up being signed by Planeta. Planeta and Penguin Random House have been fighting for the scepter of sales in Spain for years, even stealing authors from each other.
The young Salvador has already told on social networks and in an interview in Peru that thanks to her work she has been able to buy a flat.
"Not so long ago it was frowned upon to be the author of Wattpad, because you publish an unedited draft. It was like you were a bad writer. But that is changing and now they are contacting several", concludes Draw." Publishers were afraid to publish something that was already free on the internet and their perception has finally changed. "