Penelope Cruz: "Feminism has been distorted and misunderstood a lot"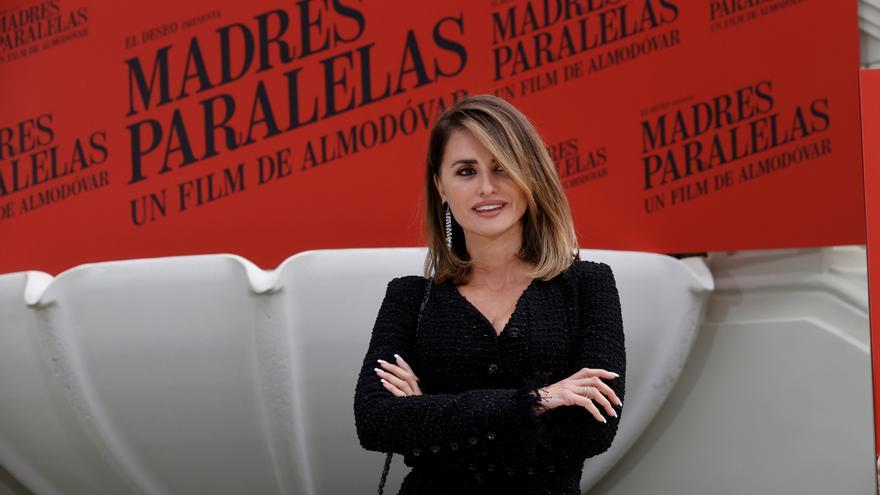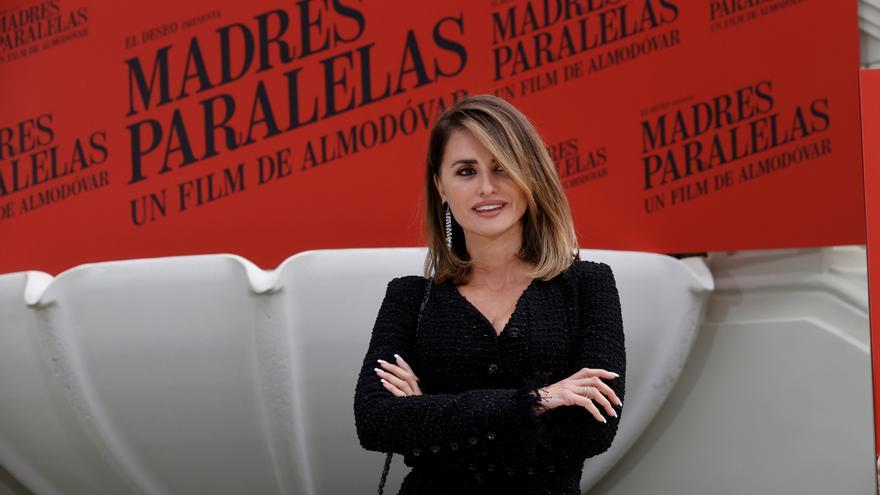 With nominations from Oscar around the corner and many ballots to be Finalist for Best Actress for 'Madres Parallels', Penelope Cruz premieres 'Agents 355', a spy film that subverts the canons of gender and shows that united women can also save the world.
The actress from the Madrid town of Alcobendas, who in the film forms a team with Jessica Chastain, Diane Kruger, Lupita Nyong'o and Bingbing Fan, believe that the word feminism been "distorted" and "misunderstood" a lot, but don't hesitate to consider herself a feminist and mentions her mother as the highest reference.
"My mother is a strong person, she had me when she was only 21 years old, I have seen her in many situations in life and her reactions have always been inspiring for me, of great self-respect, she has been a great teacher and if she had that choosing a referent would of course be her," he told Efe during a telematic interview.
"We are feminists by nature but it is not something we talk about," she added, "for me it is feminism the way she lives her life and what she transmits through her actions, I grew up watching her, so if someone asks me if I'm a feminist I would say yes, sure, of course, but is a word that has been distorted and misunderstood a lot".
Under the direction of simon kinberg, Producer of sagas such as 'X-Men' or 'Deadpool', 'Agents 355' arrives in Spanish cinemas this Friday after receiving mixed reviews at its premiere in the United States and several Latin American countries.
Is about a group of spies who work for governments of different countries but who skip the hierarchies and join forces with the common goal of preventing a super-destructive technological weapon from falling into the wrong hands.
"Until now it has been rare to see a spy movie with women as protagonists saving the world and that is one of the reasons why I wanted to do it," said Cruz, who plays a Colombian psychologist who accidentally gets involved in the first line. of fire.
The Spanish tells that she had an active role in the conception of her character. "There was no script yet, Jessica and Simon asked me what role I would like to play and I told them that I have always missed seeing the fish out of water in these types of movies, a character with whom the viewer can feel identified, who upon seeing him would think, I would be the same, I would want to run away and leave the mission" he explains.
Cruz expresses the possibilities of a noteworthy role made to measure, with his comical side included and says he shares with her the fear of weapons. 'I am very similar in that, security on the set is very important', he comments after the recent fatal accident with a weapon that was fired on a shooting of Alex Baldwin.
"It would be interesting to know what happens to Graciela (her character) if things go well and there is a sequel, I imagine she will want to stay in the group but I don't know how, it makes me very curious," she adds.
Regarding the facet of psychologist, the Oscar winner for 'Vicky Cristina Barcelona' He says that he has worked with many throughout his life intermittently. "And I will continue to do so, it is very positive when you find someone good," he says.
'Agents 355' was presented at the Cannes Film Festival in 2018 and its arrival in theaters was scheduled for 2020 but has been delayed until now due to the pandemic.
Meanwhile, Cruz continues to garner praise for her role in 'Madres paralleles' by Pedro Almodovar which has so far brought her the Volpi Cup for best actress in Venice and the critics' award in Los Angeles, paving the way for her fourth Oscar nomination. The finalists will be announced on February 8.