Penelope Cruz: "A director seriously asked me if I ate the clothes I didn't like"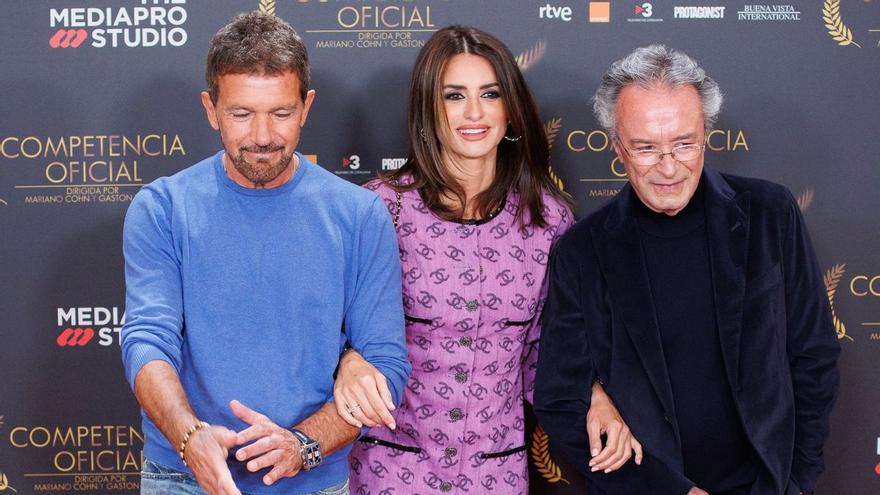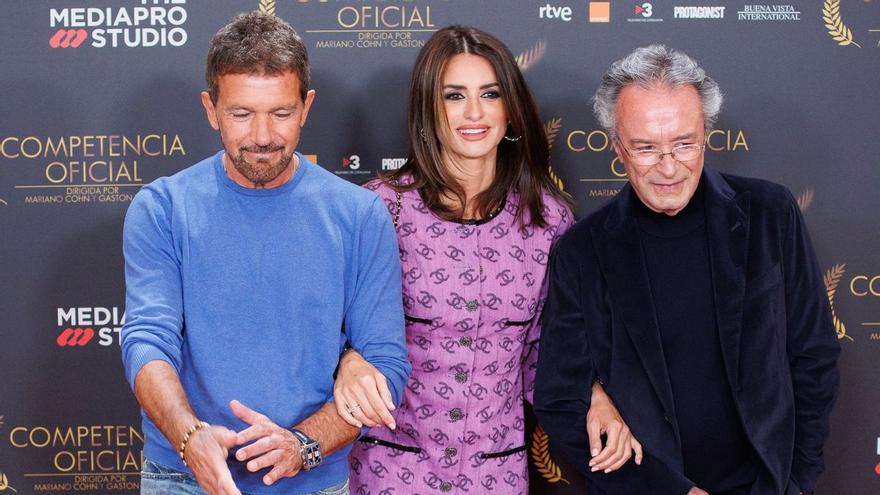 Penelope Cruzwho stars together with Antonio Banderas and Óscar Martínez the comedy about the acting world 'Official Competition', has recounted some of the "very strong things" that have happened to you working with certain directors, such as a question about "eat clothes" if it wasn't to your liking.
"There is a director, who I am not going to say who he is, who asked me totally seriously if, when they made me a costume proposal and I did not like that shirt, I ate it," the actress explained with a laugh, remarking in an interview with Europa Press that it was not about "a joke".
"At first I thought that it was a problem with the language, but no, he explained to me that he asked me that because he had an actress who every time he tried to convince her to wear a certain shirt or pants, she would run through the woods and I used to eat, he tore her apartCruz added.
The actress, who has told this anecdote in line with the extravagance of the film director she plays on the big screen, has acknowledged that she has not yet "recovered" from this moment. "And besides, she couldn't laugh in her face, and he told me a few really loud ones. He's the coolest director. 'Lola Cuevas' --his character-- that I have met", he added.
In 'Official Competition', which premieres this Friday, February 25, Banderas and Martinez they give life to two actors who understand their profession in totally opposite ways and end up working with the eccentric director Lola Cuevas. The film, directed by the Argentines Gaston Duprat and Mariano Cohn, derives in a fight of egos encouraged by the peculiar character of the filmmaker.
Banderas has alluded precisely to those egos of the interpreters, which sometimes lead them to ask "amazing" things to "create a halo around". "Sometimes – and that sometimes it's not even them, if not their agents – they ask you for a 'nosequé' cake, which they don't even like, but they ask for it every day, so that it is generated around that actor that thing of 'breakfast with lobsters'...", he has ironized.
In this sense, the actor from Malaga has recalled an anecdote with the director John Huston when he came to Spain to present a film at the San Sebastián festival. "He gave a press conference with a bottle of whiskey and drank half of it. When he left, he left it there and a journalist grabbed it and saw that it was tea. But Huston wanted to continue feeding the image of this older American cowboy who drinks whiskey and it comes out straighter than a candle", explained Banderas.
The acting "narcissism"
The actor has recalled that the "narcissisms"That can be seen in the film and that some actors have "does not consist of looking in the mirror and saying that you are very handsome." "There are very cultured narcissisms of many kinds and that is what the film touches on," he assured. And he has also brought to light his particular filming anecdote.
"I have worked with an actor for three years who forced a person to go to his side with incense all the time. Wherever he went, he went with him. botafumeiro that ... then it is true that the film seems to talk about a parody of actors, yes, but those parodies occur in real life and you freak out, "he joked.
The Argentine filmmakers, Duprat and Cohn, have explained that this film arose from the call of Banderas and Cruz themselves, who had seen their work in 'The illustrious citizen' and they wanted to "make a movie for fun". "The first premise was that it could be filmed without having to cut and make a movie where one can taste that unique moment of the performance, which always looks prefabricated", they have pointed out, adding their desire to "show the kitchen" of the interpreters .
The best moment of Spanish cinema?
Both Banderas and Cruz have celebrated the current moment of Spanish cinema --with four nominations at the Oscars and with 'Alcarràs' recently awarded at the Berlinale--, although they hope it will serve as an impetus to fill the rooms, in decline due to the pandemic from coronavirus.
"The awards and international recognition coincide with all the problems derived from the drop in spectators from movies. Let's see if the situation normalizes and that success is equated with a reality that is the most anticipated: that of the public," said Banderas.
"Very good things are happening for our cinema, I am the most surprised and happy about the Oscar nomination, but it is true that I cannot imagine a world without movie theaters, that other generations do not have access to such a magical ritual. I hope that the thing little by little it improves and left behind", concluded the actress.