Peñaradanda, out at UD Las Palmas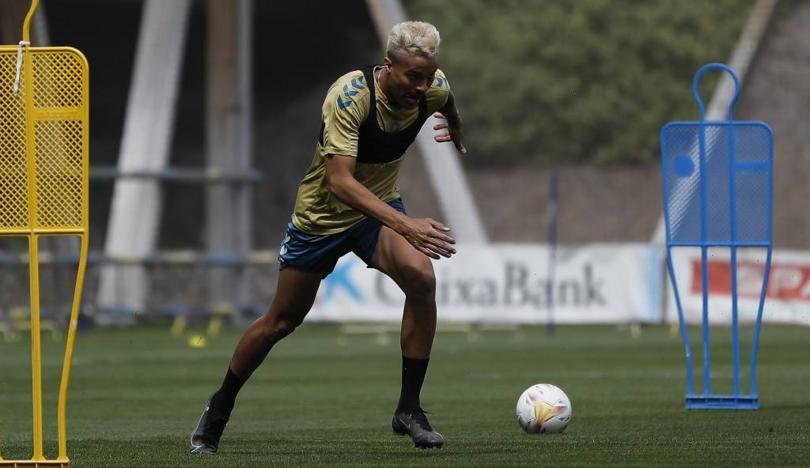 soccer
The striker, who has already traveled to his country, enters the list of those summoned by the Venezuelan coach, José Pekerman, for the friendlies against Malta and Saudi Arabia, at the beginning of June
UD Las Palmas loses striker Adalberto Peñaranda for the next three weeks, who has been summoned by the Venezuelan national coach, the Argentine José Pekerman. The red wine plans to play two friendly matches, in June, against Malta (day 1) and Saudi Arabia (day 9).
The footballer traveled to his country this Sunday to begin the concentration with the rest of the squad. It will therefore be three weeks of absence for the footballer on loan from the English Watford and who has a contract with the yellow club until June 30, although his future in the entity chaired by Miguel Ángel Ramírez is far from being extended, due to his poor performance, also linked to continuous episodes of indiscipline that the Catalan coach García Pimienta did not like. Without going any further, in the match played last weekend against Real Oviedo, he wasn't even on the squad list.
The Venezuelan national team is at a time when it needs to rebuild a team that ranked last in the CONMEBOL classification table during the qualifying phase for the World Cup in Qatar.
It will be a time, local media report, to start choosing the young members of the new team against these mid-tier teams.
Peñaranda is one of the players in whom there is still a lot of hope, despite the fact that his performance has been well below expectations in all those clubs where he has been playing on loan during the last few seasons.
At UD Las Palmas he started in the first five games under Pepe Mel's orders. In total he has accumulated 732 minutes in the League and two goals, which he scored against Ponferradina and Cartagena. Muscular injuries have been his particular via crucis, since in total he has been absent for this circumstance in 17 days.
Now that UD Las Palmas is playing for the season and that it needs all its players fully, it loses a player who at certain times can contribute different things.
Although he does not stand out as a scorer, Peñaranda offers other resources of a good footballer. Fast and vertical in the dribble, with size and corpulence to unclog certain games.
In the preseason that the team carried out in Marbella during the summer, it offered glimpses that made the fans excited, but his performance later fell far short. He is the type of player who motivates himself by training if he feels like a starter, but neither with Mel nor now with García Pimienta has he found a place in the starting eleven and it is very difficult for him to continue in yellow once the season is over. In principle, the player will be off the island until June 10.