Peleteiro, De Arriba and Ureña lead the Spanish team for the Europeans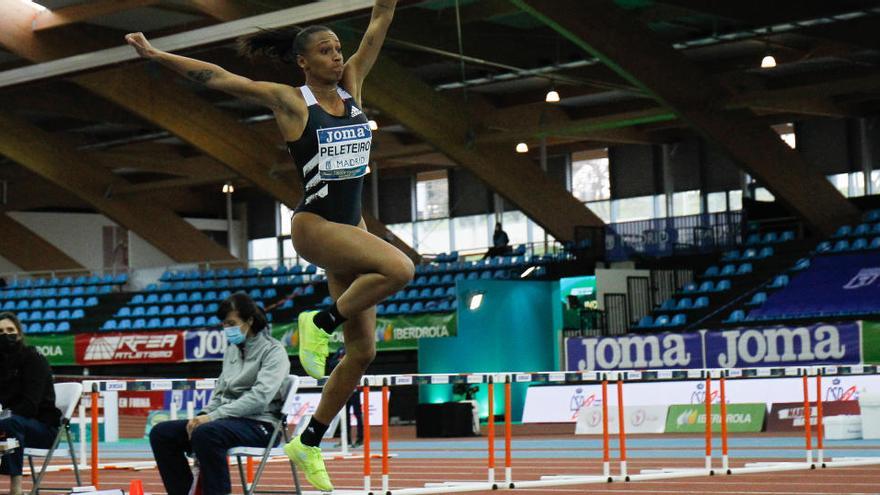 Ana Peleteiro, Álvaro de Arriba and Jorge Ureña, current triple, 800 and heptathlon European champions, will defend their titles from March 5 to 7 in Torun (Poland) leading a Spanish team made up of 35 athletes, according to the list announced this Thursday by the Spanish Federation of Athletics.
Selection of 19 men and 16 women It could have something added if, finally, some other athlete can benefit from a play-off position by European ranking, as could be the case of Fatima Diame in length or Belén Toimil in shot put.
Mohamed Katir is the only member of the Spanish team with the best European record of the season: 7: 25.39 in the 3,000 meters, achieved on January 29 in Karlsruhe (Germany), where he qualified second, after Kenyan Bethwell Birgen.
Sevillian Carolina Robles, the fastest Spaniard of the season and the only one this year who has dropped below 9 minutes (8: 59.93), has not entered the 3,000 women's. Her fourth place in the recent Spanish championships has left her out of the team.
The tournament will feature all sanitary measures established in the European Athletics protocol: the use of masks will be mandatory at all times, except for athletes in competition. Before traveling, it will be necessary to carry out a medical examination, as well as a PCR on all members of the expedition. The test will be repeated upon arrival at the hotel in Torun, and the delegations will remain isolated awaiting the results before registering at the hotel.
The team will be accompanied by the coach, Pepe Peiró, and as coaches Jorge Marín and Antonio Puig in speed / hurdles, Arturo Martín and Antonio Serrano in midfield / background and José Antonio Ureña (father of the European champion) in combined.
This is the list of athletes
– Men (19)
-60 m Dani Rodríguez, Sergio López
-400 Samuel García, Óscar Husillos, Lucas Búa
-800 Álvaro de Arriba, Pablo Sánchez-Valladares, Mariano
Garcia
-1,500 Jesús Gómez, Ignacio Fontes, Abderrahman El Khayami
-3,000 Adel Mechaal, Mohamed Katir, Gonzalo García
-60 mv Asier Martínez, Enrique Llopis, Luis Salort
-Longitude Eusebio Cáceres
-Heptathlon Jorge Ureña
– Women (16)
-60 Maribel Pérez, Paula Sevilla
-400 Aauri Bokesa, Andrea Jiménez
-800 Daniela Garcia
-1,500 Esther Guerrero, Marta Pérez, Águeda Muñoz
-3,000 Blanca Fernández, Marta García, Lucía Rodríguez
-60 mv Teresa Errandonea, Xenia Benach, Caridad Jerez
-Triple Ana Peleteiro
-Pentathlon Maria Vicente