Pedroche's injuries in his rehearsals for 'The Challenge': cracked ribs, bruises and burns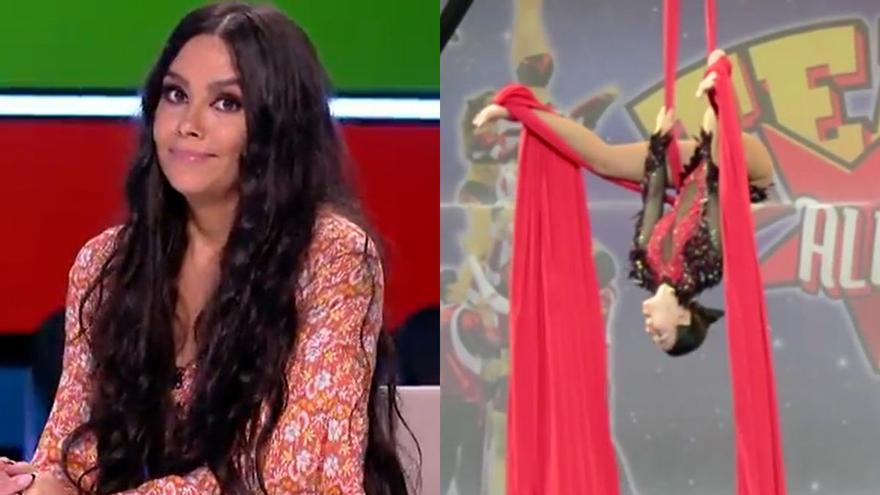 Cristina Pedroche placeholder image visit tonight 'The challenge' to submit to a complicated challenge by which ended up injuring himself in one of the rehearsals. During yesterday afternoon in 'Zapping', the collaborator revealed that she cracked three ribs while working on the aerial dance number that can be seen from 22:00 hours in Antenna 3.
In addition, the star presenter of the Chimes revealed that he also ended up with bruises and burns all over his body. "You wanted to surpass Ágatha Ruiz de la Prada as it was," he joked. Dani Mateo before Pedroche told in detail about his experience in the program presented by Roberto Leal.
"The problem is that as I progressed I wanted more, everything seemed little to me. I worked in a high-performance center and wanted to be up to the task. I saw other people do brutal things. Since I had gotten into it, I had to do it perfect, "acknowledged the one from Vallecas, who little by little managed to realize her postural errors:" When I turned around I didn't have to pull my ribs, but my abdomen and legs. I understand that now. "
"I broke my rib myself. There it made me clack."Pedroche commented while the images of his spectacular injury were projected on the set screen. Despite these mishaps, it is currently in perfect condition. "Everything is fine and after a while everything has healed," he said to reassure his followers.