Pedro Sánchez: "Female talent has to be in all areas"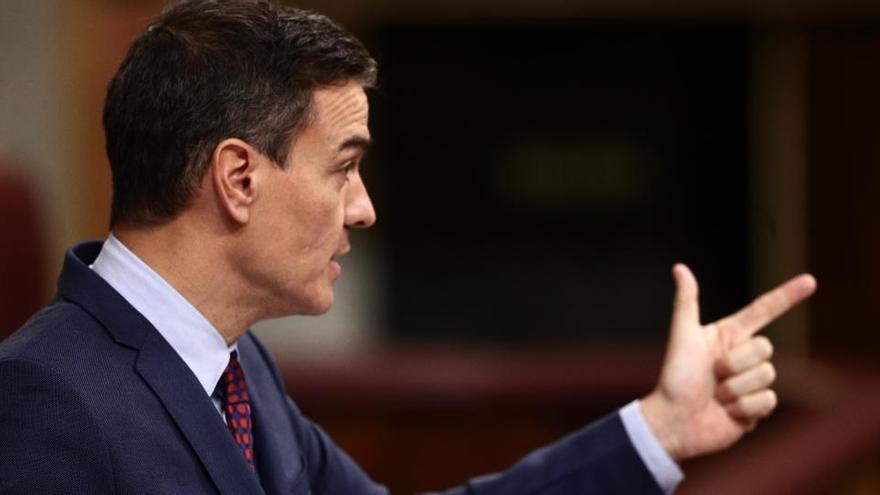 The president of the Government, Pedro Sanchez, has warned that "to win the future, female talent must be in all areas of society".
With this message, sent through his personal Twitter account, Sánchez has shown his support for the International Day of Women and Girls in Science, a day promoted by the UN in 2015 to promote equality, promote scientific vocations and give visibility to women in science.
Accompanied by the hashtag # DíaMujeryNiñaenCiencia, Sánchez's tweet recalls that no profession has gender and encourages to continue promoting the presence of women in Science and to awaken vocations by breaking the glass ceilings "that still exist."
From the Government, the First Vice President and Minister of the Presidency, Carmen Calvo, has also taken advantage of this international conference to affirm in a tweet that the executive "is committed to eliminating the barriers that women still find to pursue a scientific vocation."
The Minister of Science and Innovation, Pedro Duque, has shown its pride for the "enormous contribution" of Spanish women scientists and has stressed that female talent is "vital" for R & D & I to be the engine of progress in our country.
To do this, adds Duque's tweet, "we work so that they can develop a stable and predictable career."
Duque has also congratulated the scientists from the Ministry's Twitter account, in which it underlines its commitment to eliminate the barriers faced by female researchers, promote vocations and achieve full and equitable access and participation in science.
The Ministry of Education and Vocational Training congratulates the girls with the presentation of the #AllianceSTEAM for female talent: Girls standing for science, an initiative to which more than 40 entities have already joined -among them the EFE Agency- that aims to promote STEAM vocations (Science, Technology, Engineering and Mathematics in connection with the Arts and Humanities) in girls and young women.
But in addition to the ministries and members of the Government, numerous public research organizations, universities and educational centers have wanted to join this protest day, not only with messages of support from their Twitter accounts, but also with many activities to promote vocations in girls.
The Superior Council of Scientific Investigations (CSIC) and many of its centers, as well as the Carlos III Health Institute (ISCIII), the National Center for Oncological Research (CNIO) or the National Center for Research on Human Evolution (CENIEH), are some of the institutions that today they celebrate this protest day.