Pedro Piqueras talks about the step that Raquel Mosquera gave him: "The next day I called her hairdresser"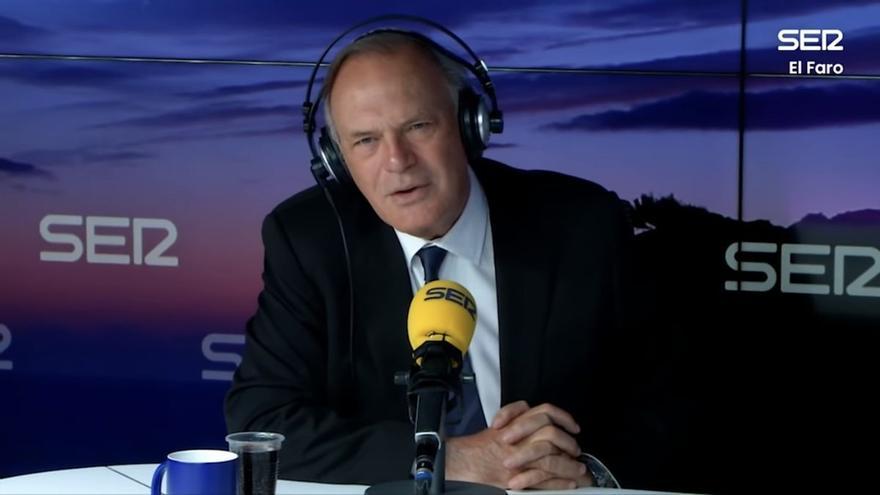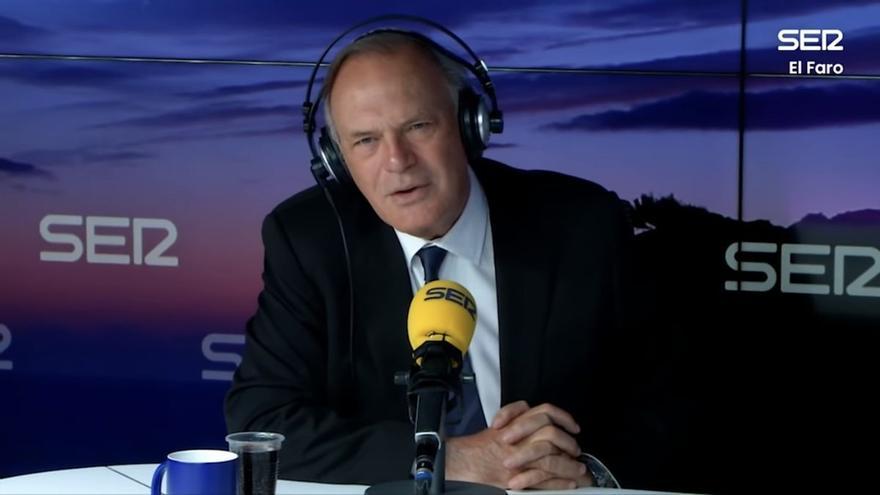 Peter Piqueras He attended this Tuesday as a guest at 'El faro', the intimate program Mary Torres He leads the early mornings of Cadena Ser and in which he reviews the life of the interviewee. But the journalist surprised the presenter of 'Informativos Telecinco' when she recalled one of the presenter's most embarrassing moments.
"You have told us everything: the good, the bad, the regular, politics, society, culture, health... But I have no doubt that we will also remember you for this glorious moment"pronounced the announcer, who gave way to the recording of the day that Raquel Mosquera gave way to Piqueras from 'Sálvame'.
On that occasion, Jorge Javier Vázquez proposed to the collaborator that she give way to 'Informativos Telecinco' and she agreed to such a "privilege": "We are going to give way, gentlemen, to Pedro Piqueras. The great Pedro Piqueras. One of the greats of the TV newswhich has been on our televisions for many years," she said, instantly going viral for the humor of the moment.
After the initial surprise, Piqueras expressed: "Poor little Raquel. He is a very tender person. It didn't bother me no matter what was said." "I know her from Las Rozas, she has a hairdresser there and more than once I've stopped by to say hello," commented the presenter, who added: "I know that she experienced it at that time as 'how good!, what an occasion! I'm going to make way for this person I hold dear!'"
The journalist revealed that, after seeing the jokes on the network and the commotion that had formed with the moment made in 'Sálvame', he decided "to call her the next day by phone at the hairdresser". "I told her: 'Raquel, don't even bother about these things, I've loved it." "He thanked me for calling him because he had a hard time with all that," commented.