Pedro Piqueras suffers a cough attack reporting from the volcano: "It's the dust, it gets into my throat"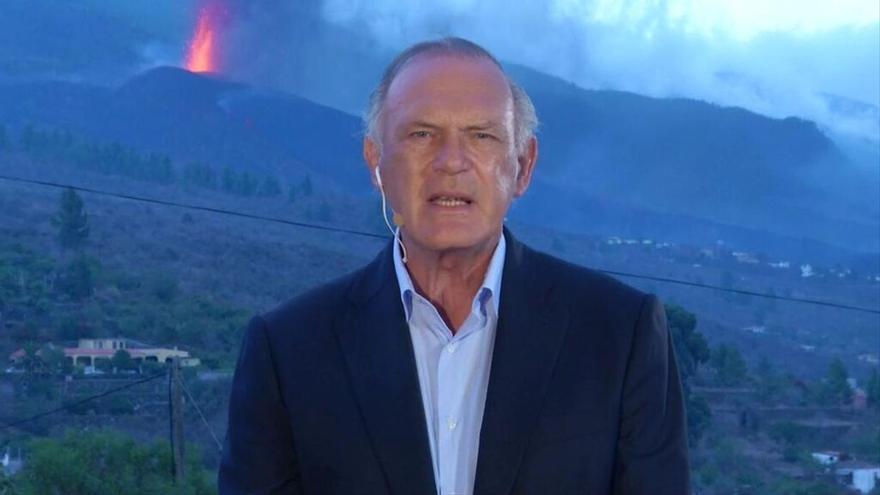 Pedro Piqueras continues to travel to La Palma, from where you are reporting first-hand about the progress of the eruption of the Cumbre Vieja volcano, without ceasing to star in moments that social networks they are capturing. If a few days ago he could be seen a few meters from a lava tongue, with rocks approaching him, on Thursday night he suffered a live coughing fit.
The journalist suffered the consequences of the ash released by the volcanoAs the authorities have recommended, it is better to protect yourself with masks and glasses. It happened when during the summary of the news, the presenter reported the enlargement of the mass and its consequences.
"Some houses that, until now, were not threatened," said the driver as he began to lose his voice. Then he could not continue because he was choking and it was not solved until he cleared his throat: "Sorry, this is the dust that gets down my throat"he told viewers.
Afterwards, the driver was able to continue as normal, although it has already been reported that the dust released by the volcano can affect the airways, causing irritation and congestion.