Pedro Ortega will lead a single plate to preside over the CCE, with García as vice president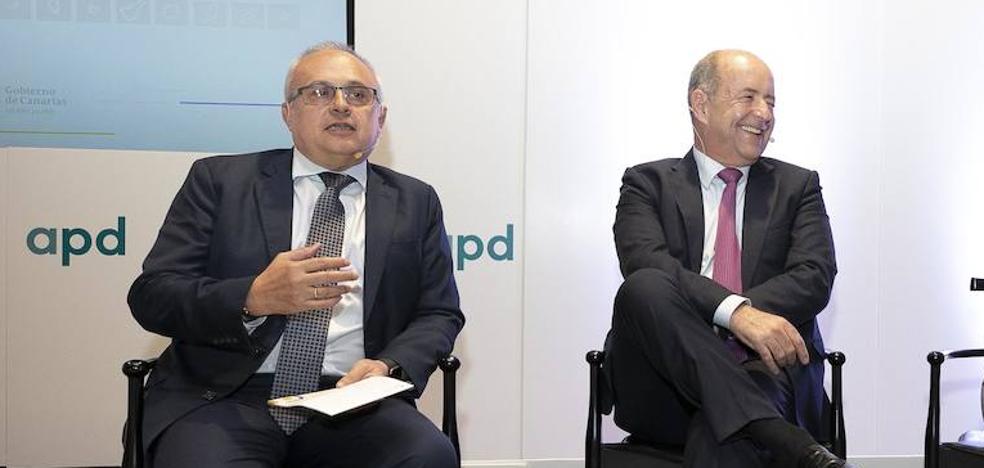 The manager has decided to "give a new look" to the employers' association and will put young and lesser-known businessmen in the vice presidencies. One of them Andrés Domínguez, from the HD group. Health Gil is maintained.
The former president of the Association of Industrialists of the Canary Islands (Asinca) and director of Pastas La Isleña,
Peter Ortegawill unanimously become the next president of the Canarian Confederation of Entrepreneurs (CCE) on June 30.
Ortega, who was Minister of Economy, Industry, Commerce and Knowledge of the Government of the Canary Islands in the previous legislature, will replace
Agustin Manrique de Larawhose mandate was extended in 2021 for another year (to five) to avoid holding elections in the midst of the covid.
Manrique will continue to be closely linked to the business world, since he is the president of the Círculo de Empresarios and will continue to lead this organization.
Ortega will be accompanied on a single plate by
Jose Cristobal Garciawho will be the vice president (a position he currently holds).
As a preliminary step, next June 15, an assembly will be held so that the members of the employer's association give the go-ahead to an executive vice-presidency, which is the one that García will hold.
The board will be completed with four more members: three vice presidents and a treasurer.
As close sources indicate, Ortega "wanted to give a new air" to the employers' association and has chosen to integrate young and lesser-known businessmen into the plate.
Among them,
Andres Dominguez (CEO of the Hermanos Domínguez group and Dinosol), who represents the trade and tourism sector and will occupy one of the vice-presidencies.
Another of the vice-presidencies will go to the new technologies sector and will be represented by Juan Ramírez.
The third will be for construction and will be occupied by María de la Salud Gil, who renews her position. The treasury will be occupied by the president of Asinca,
Virgil Correa.