Pedro Martínez wins his first match at Roland Garros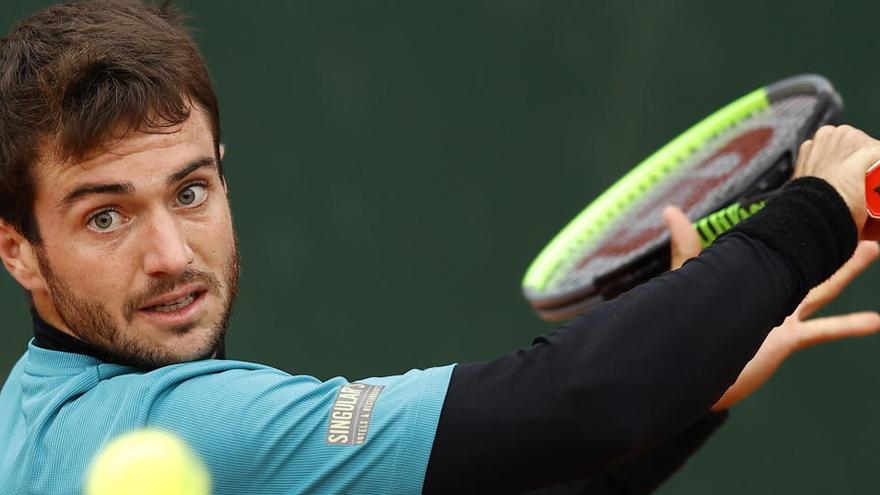 The Spanish Pedro Martínez won his first game on Monday in the final table of Roland Garros, to which for the second consecutive year he accessed through the preliminary phase.
The 23-year-old Alzira player defeated Australian Aleksandar Vukic, 24 years old and 193 in the world, also from the qualifying phase, 7-5, 6-4 and 6-0 in 2 hours and 12 minutes, a victory that leaves the Spaniard on the brink of the top 100.
"It is being a very good year, in almost every tournament I have played I have won matches. It is true that I have played many previous phases, which help to see the tournament, but it is an extra wear, "said the tennis player.
Compared to other seasons, Martínez considered that he has gained in experience. "I have lived situations that make you get used to playing here, last year I paid the hazing, I lost the first game, I was more nervous than normal. This year I am more used to playing in these places, I have better nerves, I'm daring to take a step forward in the game, I am more stable, I manage to stay at a good level for longer. It remains for me, but it is along this line that we must continue, "he said.
Martínez analyzed the weather conditions in which this tournament is being played, with cold and rain, and he assured that there is a great contrast with respect to last week, when he played the three duels of the previous phase.
"We had to put an umbrella in the changes, because it was hot and in those conditions the balls were not so different from last year. What changes is the time of year," said the Spaniard, who pointed out that in bad weather "the track is very slow, there is no sun, the ball does not walk as it usually does in Paris. "
Despite this, he assured that "there is nothing to complain about, it is a miracle that it is being played here in Paris under these conditions or whatever, if it was not at this time it was not at any". "I wish I had been out in the sun for a week, but you can't fight against this, you have to adapt", he claimed.
His next opponent will be Kazakh Mikhail Kukushkin, who defeated Italian Fabio Fognini 7-5, 3-6, 7-6 (1) and 6-0. The transalpine, who was fourteenth seeded, does not seem recovered from his physical problems and the two operations on both ankles that he underwent during confinement.
Regarding Kukishkin, Martínez said: "He has been in the circuit for a thousand years, he is a very tough player, you have to spend three or four hours if you want to beat him concentrated and still nobody assures you. He is in a second round of a Grand Slam and comes from winning Fognini, he will have confidence and it will be a very difficult match".
Martínez's is the first victory in this edition of Roland Garros, which on Sunday saw the defeats of Sara Sorribes and Pablo Andújar and today that of Aliona Bolsava. Five more duels with Spaniards are scheduled, those of Rafael Nadal, Albert Ramos, Feliciano López, Pablo Carreño and Garbiñe Muguruza.