Pedro Lezcano, eternal, unforgettable - La Provincia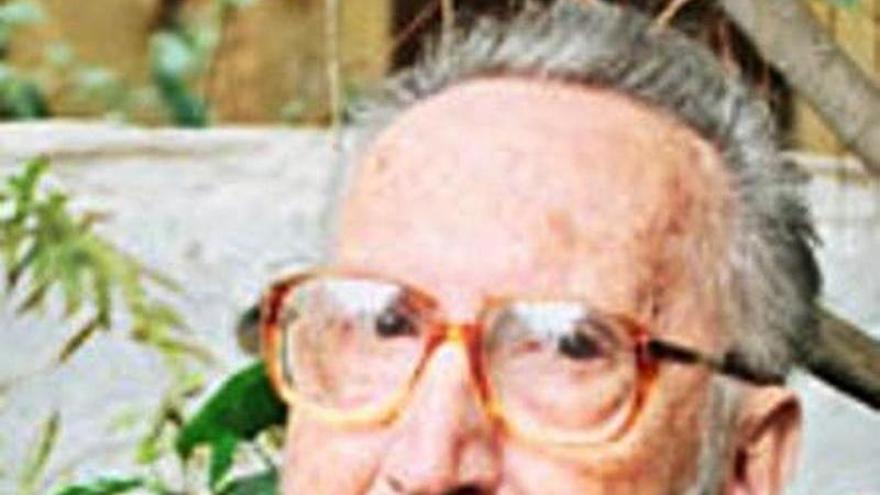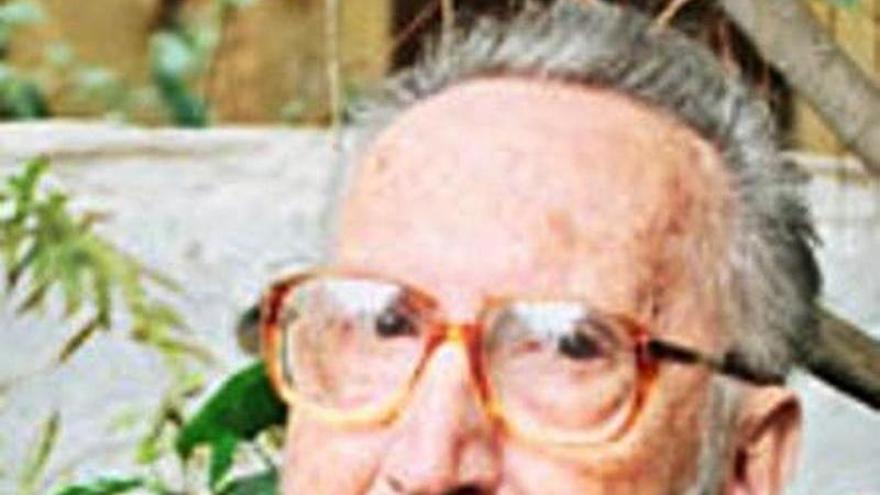 On September 17, 2020, we commemorate in style the first centenary of his birth, going to the great trunk of his prodigious creativity, a fact that always deserves to be remembered and renewed by those who love and admire him so much.
Current and future generations have before them the example of a unique, unrepeatable man, who made his life a permanent service in favor of the underprivileged, a great humanist, supportive, detached, putting his prodigious talent in dignifying friendship, social status and formative values ​​of society.
«... my words go to the town, because they came from the town. What more immortality than a group of companions make my voice resound when I am in silence? ».
His resume is impressive: poet, writer, mycologist, founder, director and actor of the Insular de Cámara theater, prominent chess player, politician, regional deputy, president of the Cabildo de Gran Canaria. Canary Islands Prize for Literature, adopted son of Gran Canaria and Favorite of the capital, Doctor Honoris Causa by the ULPGC, recognized great humanist and great person.
He was born in Madrid in 1920 and lived and died in Las Palmas de Gran Canaria between 1929 and 2002, (he arrived at the age of nine). He studied Philosophy and Letters. His canariety, which admits no doubts, was endorsed on the occasion of the inauguration of a bust of the Teldean poet Saulo Torón, in the Canarian Museum.
«... I want to tread your path of rosemary / that if this is not my land because I was born in the plain / If not by birth, I will be by grave / Canary, by right of death and because I want to! ...»
Those of us who were lucky and honored to be his friends will never be able to forget his impeccable and for many reasons admired way of understanding life, personal relationships, his impressive cultural background, impeccable honesty and his fine and exquisite irony ...
The struggle for the suffering of the underprivileged was a non-negotiable challenge in his life. How many years of sharing the light and the dream with his friend Agustín Millares in multiple stages, societies, town cinemas, squares and even in places as unusual as the sand on the beach, rolled up, so that our verses would not get wet!
At the popular level, he left memorable poetic creations with fiery social denunciations in favor of democracy and the homeless that still persist. His presence with the prestigious group Mestisay was received with unspeakable displays of affection. How they applauded him every time he recited his legendary poems La Maleta, Romance del Corredera .. Canary Island Partner, and other creations, all of them, within his irrevocable social denunciation in favor of his land that he took to the seven islands and to several countries of Latin America and Cuba where he was received amid cheers, tears and outcries of affection
«... thinking about it better, I am going to take out of the old suitcase, the book, the bowl, the shirt, the barea, I am going to remove the thread and put a new lock on it and with it empty I will approach the island and the first stranger on the island. Death that comes to land, I give it to him forever ... I do not want more suitcases in the history of the insular misery! ».
«... Sharecropper without land, sharecropper tired, you have lived splitting what the field gave you / half for the master, half, - if there was left, -for your half-life of tears / narrow nurseries of a single window, they sheltered your breath, sharecropper without a home, and by the light of a carbide you were lover and loved and had two children in your two bushels ».
Romance del Corredera: «Club, vile club, the name no longer suits you, you are nobler than the law that drives you. / Suddenly Juan's voice, calm, even sweet sounds. Do not go down the slaughterhouse and so I will reach death that where she is waiting for me. Two guards vomit in the dark, another cries, the director's legs are not supported, while Juan García dies, Sánchez, the executioner, cries ».
Pedro was tried by a military court in 1965 for publishing a beautiful poem in Diario de Las Palmas that appears in his book, Consejo de Paz.
«Forces of Earth, Sea and Air, if you are not spring, foam and wind, you are usurpers of the noble and elemental words of thought ...».
In Canarian chess it was everything, outstanding player, accredited analyst, champion of Spain with his club La Caja de Canarias, president of the Federation, teacher of several batches of students, creator of the first school card published in Spain, director of the magazine Canarian Chess the years it was published, vice president of the Caja Insular de Canarias Chess Club, a key player with Juan Marrero Portugués, Pierre Dumesnil, Juan Rafafael Betancort, Andrés Armas, Ildefonso Lasso in the golden age of Canarian chess ... «We know that chess is a source of beauty capable of creations of the mind that triumph over time. A Morphy game can be as enduring as a Leonardo canvas. '
Let it be your own words that invite future generations to learn about your legacy:
«I declare my love to what dies, being fleeting I cannot love the eternal / loving the eternal is only saying goodbye, desperately fleeting / the child of childhood and youth has died / of which we are but a living coffin / Only the bones will remain of me, poor spoils of the feast of time / I was silence and I will return to silence until the poem will be silent with me, although it will leave an echo in the wind ».