Pedro Halffter gives world premiere to his father's posthumous work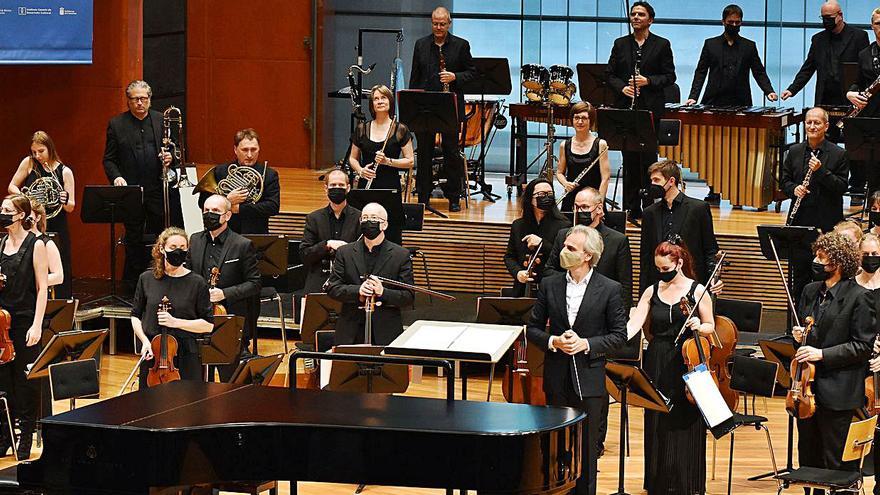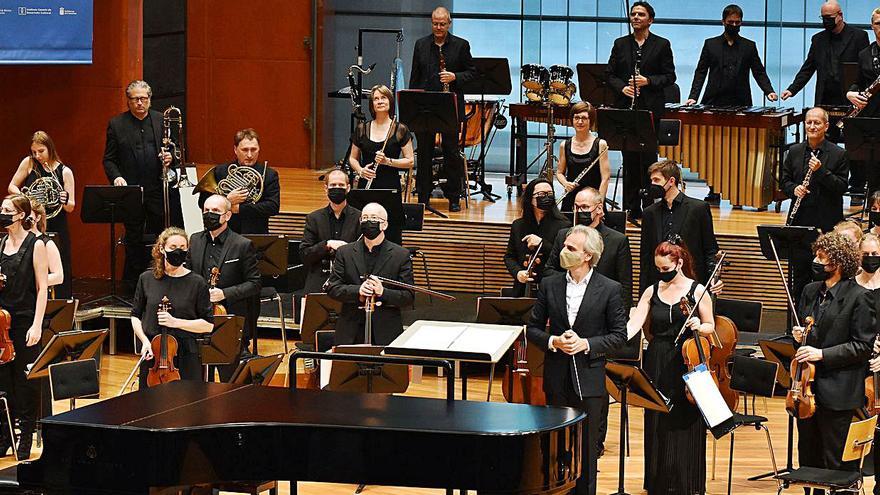 The piece, written for a large orchestra, formally distills a quintessence of the author's language, split between the adage of deep perspective and the virtuoso presto of great scriptural density. Also for the evocation of Spanish mysticism in counterpoint to the powerful energy of the absolute today, which transmits its personality in more conceptual than descriptive profiles when it wisely mixes the atonal and the tonal. And thirdly, by the brilliance of the metaphor that colors the sound image as in a sculptural frieze. The enormous artist has left us, but he leaves behind a corpus of work very rich in discoveries of originality and genius, as well as the way of interpreting his permanent modernity by Pedro, the musician's son who, with the mastery of the Swiss orchestra, has culminated an unbeatable absolute premiere.
The Concerto in F minor for piano and orchestra, second to Chopin's, had in the solo an artist, Ivo Pogoreloich, much admired here a few decades ago but today mannered in almost everything: dynamics, toucher, exaggerated staccato, gratuitous emphasis on phrasing and, finally, those things that some "creatives" like to put in "their" freely personal versions. And that he performed with the score on the lectern and a domestic who turned the pages. He also had good moments, it would be missing more: but in a disfiguring context that put the invention before reality. He did not give any "encore", although he went out to greet with sheet music in hand. Probably the applause was not enough.
Pedro Halffter always maintained an excellent relationship with Beethoven, and in a singular way with his Seventh Symphony, a masterpiece that rigorously fulfills the duty of being great in a creative moment in which almost everything is. All four movements received great encouragement in their thematic expositions and in the expanded structure of their repetitions. A memorable work by the master and the Basilian orchestra, who maintained the pressure of the baton without a fault, all passionate, lucid (the conductor, without score), happy to play at the best level a music as difficult as it was beautiful.
Amid a huge ovation, Halffter was encouraged to give an exciting encore: The deep and very lyrical Adagio in memory of Anne Frank, of which he is the author, dedicated in this case to the two Tenerife girls, Anna and Olivia, sacrificed in the background from the sea because of his father's schizophrenia.