Pedro Almodóvar: "Confinement has been deadly for cinemas"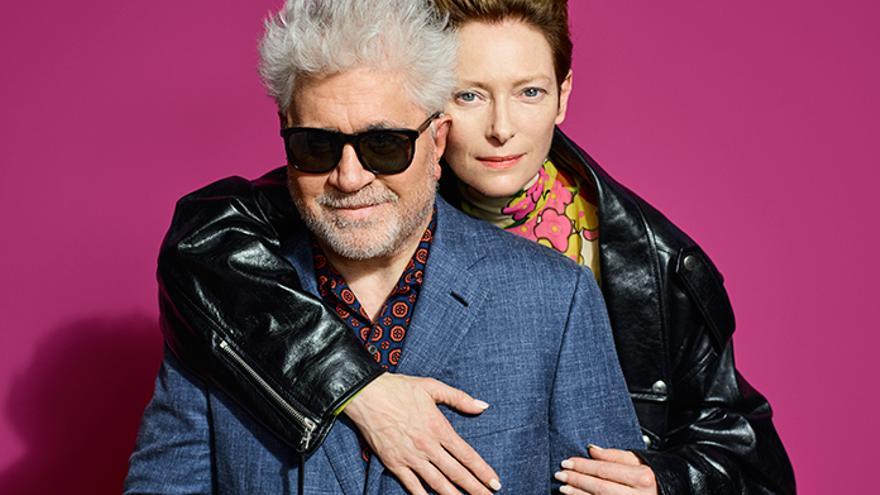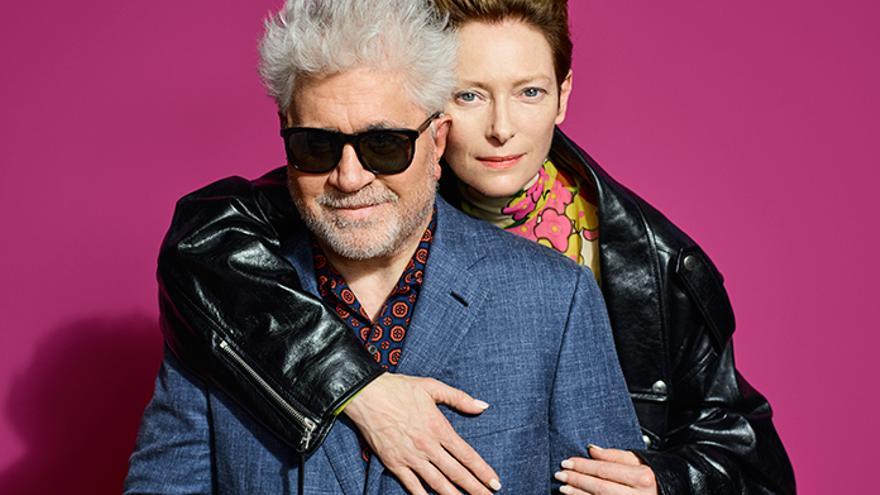 'The human voice' has always been in some way present in his work since 'The law of desire'. Why have you decided now to make the text a separate unit?
It has been a whim. While other colleagues make series, I wanted to make a short film, especially because I felt the need to recover the spirit of a debutante, try new things, experiment with language, explore the essence of artifice. All my films are free, but this one is much more so.
In the film we see a woman locked in a set. It could be a metaphor for confinement.
Reality always ends up leaking, even when the author does not plan. When we were rehearsing the state of alarm broke out and when we resumed filming in June I realized the character's confinement, both physically and emotionally. The loneliness and abandonment, the darkness in which this woman lives, are much more evident and shocking now. But the only thing I added was the final scene, in which the light enters and leaves the confinement.
What has this period been for you?
It has given me strength and drive to work harder than ever, because in the midst of the general paralysis we need to create material to stimulate viewers. It was like a rush forward.
How was the experience of filming in English?
I wanted to try to see how I was doing. I didn't know how I was going to get along directing an actress so thoroughly in another language, because I direct with my ear, and English music is very different. In this case, English helped me to counteract the sentimental bravery and the emotional voluptuousness of the text, which is like bolero meat. I wanted to be restrained, not to fall for the bulletin board. I have lost 75 percent of my fear of English. I only have the other 25 percent left.
Does premiering in cinemas right now help you to position yourself clearly at such a delicate moment for the exhibition?
I think about every image I shoot to be projected on the big screen. I did not know what was going to happen with this work, and for me that it is released is a kind of miracle. And yes, releasing it now is a declaration of intent. The lockdown has dealt theatrical release a fatal blow.
What do you think of the majors that postpone the premieres to 2021?
I don't know how to rate it. It seems a horror to me. And of an unprecedented selfishness, because I am sure that they will not gain more, because the products are going to get old. The same James Bond seen two years later is going to expire.
How about the cancellation culture?
All this seems scandalous to me, because they are not talking about cinema. You cannot review The Last Tango in Paris or all of Sam Peckinpah's cinema according to the ideology of the new feminism because it is unfair to cinema. That Peckinpah is misogynistic? Well, of course, I already knew, a lot. Do I like your movies less? No. And, in addition, there is the eternal confusion between the artist and his work. Now Alfred Hitchcock couldn't do The Birds. Because one thing is talent and another is respect and correction towards other people. Furthermore, the whole past cannot be judged from the present. In the sixties and seventies there were a lot of nudes because they fought for the sexual liberation and of the bodies. I think we have gone back more than fifty years in thought forms. You can't judge everything from a militant feminist mindset because it's not fair to works of art.
Are you afraid that something similar will happen to you too?
What surprises me is that it hasn't happened to me already. Pepi, Luci, Bom and Átame are controversial about it, and, in fact, there have already been problems with some feminists in Berlin. It seems that, for the moment, I am surviving.
When he used 'The human voice' for the first time in the eighties, Spain was in Transition and emerging from a dark age. Now it seems that the extreme right is returning, almost as if a circle was closing.
What we are experiencing in our society has greatly reduced the democracy in which we live. And all because of the misuse of it by the parties of the right. I put my hands on my head every day that I turn on the television, I can't believe what I hear, that level of impudence, stupidity, contempt for all of us, who must think we are idiotic. I am scandalized by the political evolution of the country. And even more at this time when all the crises threaten us. The right we have is also an epidemic. And we, as citizens, should not allow this return to retrograde.