Pedrerol, on his promise to resign "if Messi and Ramos leave": "I usually do what I say"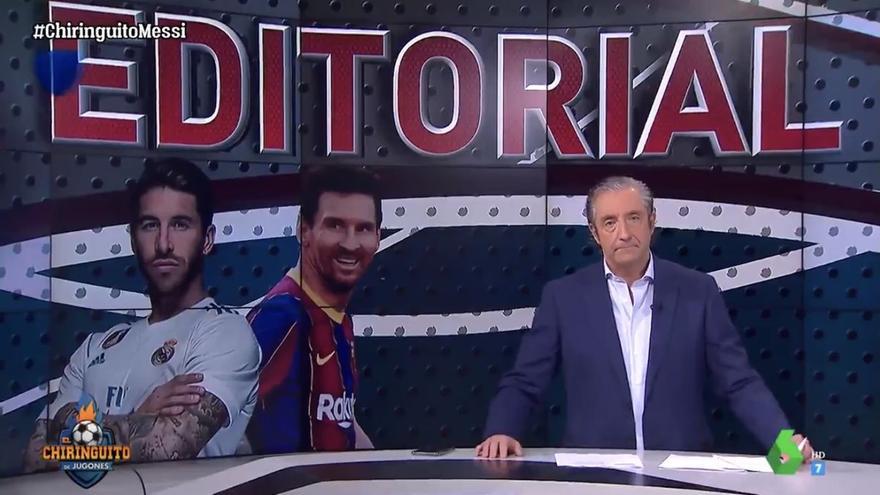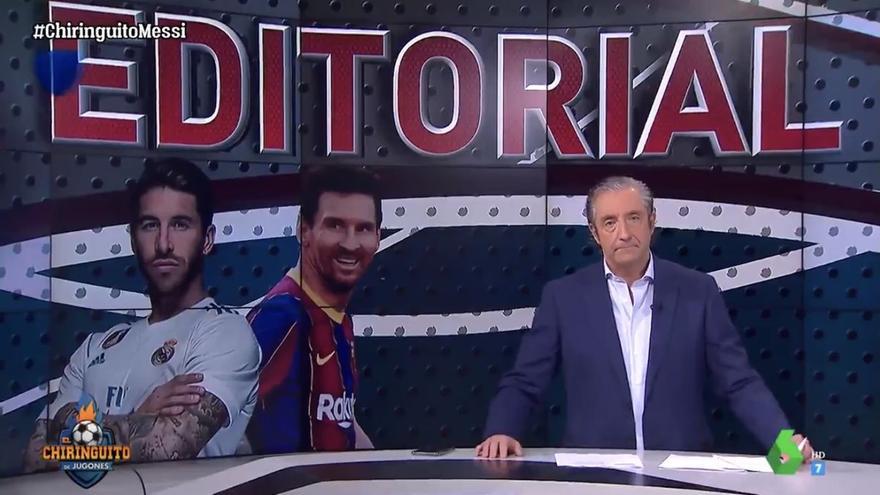 Josep Pedrerol suspended his vacation this Thursday to present a special of 'El chiringuito de Jugones' after knowing the news of the day, the departure of Leo Messi of the Barcelona Soccer Club. Although both parties had reached an agreement for its continuity, finally "it cannot be formalized due to economic and structural obstacles "the club explained in a statement.
The farewell to the Argentine star brought back a video of Josep Pedrerol corresponding to November 12, 2020. At that time, the presenter threatened to "resign": "Messi is free in two months. Bouquets You can sign with whoever you want also in two months. Messi is fed up with Griezmann. Florentine he does not give Ramos two years. Messi is the best of Barça. Ramos is the best of Madrid. I tell you something: if they both leave, I will resign ".
Remember that Sergio Ramos announced his goodbye from Real Madrid last June 16 and on July 8 his signing for PSG became official. With the announcement of Messi's departure on August 5, many recalled on the network the promise of the Mega and laSexta presenter.
Far from overlooking it, Pedrerol recalled the video in the special that was broadcast yesterday exceptionally on laSexta: "I tell you something: I usually do what I say. See you tomorrow", the driver said goodbye, sowing even more doubts.