Pearse O'Donohue: "Europe has not lost the race for 5G" | Talent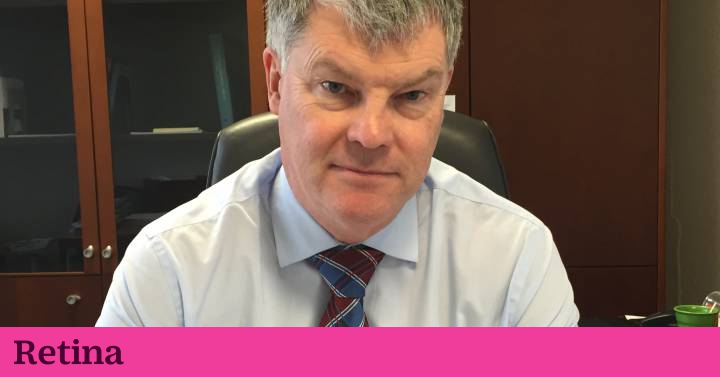 There is a great height jump between 2G, 3G, 4G and 5G. Pearse O'Donohue explains, director of Future Networks, an entity belonging to the European Commission and responsible for promoting some technologies that the EU considers strategic, including the 5G. Following the 5G Action Plan for EuropeO'Donohue is responsible for ensuring that the new networks are developed and that the EU maintains a leadership position. From his European watchtower he has a panoramic vision of what 5G will mean for Europe.
When will commercial services begin with 5G?
There are already tests. But we want that by 2020 there is at least one city with full 5G coverage, in a testing environment, and that commercial services start to be launched. Our roadmap is until 2025, when we want the 5G to be fully operational. It may not cover 100% of the territories, but it will be a developed service.
There is a belief that Europe has lagged behind in 5G with respect to China and the United States …
It can be said that Europe has had less eye-catching ads on 5G than other regions. We are working in the backyard. But in China, which has a high rate of development, they have also realized that they need spectrum, like us. In addition, in some cases the equipment is not ready. We have been more realistic about the times to launch real 5G equipment. That Europe has been left behind, Europe has lost the race. It is not like this.
How are we in relation to other regions?
Although in Korea, Japan and, to a certain extent, in the United States there have been announcements about 5G releases, in reality these releases are relatively limited. For example, in the United States it has been limited to fixed wireless access, Korea is very focused on consumer applications, for gaming and video, which is only part of 5G. We, although we are not in the position to make many announcements, have almost 150 ongoing tests of different classes across all sectors.
What will the 5G be used for in Europe?
A large part of the 5G applications are in the industry. Especially in the economic sectors that are not traditionally associated with ICT. Also in applications related to citizens, such as transport or health. If things are done well, the technology will really help local governments to reduce budgets in health, in transportation. With a more intelligent public transport and health services, such as ehealth and remote health, which will be useful to the population.
He has mentioned applications in economic sectors that are not associated with ICT. Can you give an example?
The agri-food sector and agriculture in general are very important. They have understood how the 5G and the Internet of things, working together, can increase their efficiency. The data that can be generated, processed by big data analysis, allows obtaining recommendations on fertilizers, on irrigation, on the ideal time for harvest, soil reuse or crop rotation. This means a higher rate of productivity.
In relation to agriculture, it is predicted that the 5G will serve to alleviate the digital divide in rural areas …
We have many expectations in this regard. Part of the work we have done for five years now includes financing the deployment of fiber. And if you have fiber in rural areas you can use 5G. So small businesses and startups in these areas can benefit and, in some way, catch up with urban centers.
The 5G is one of the keys to the trade war between China and the United States. And the European Union is in the middle, what is the strategy for not getting hurt?
It is true that the European Union and the Member States have been subjected to strong pressure to act. The Member States have carried out a risk assessment at national level, submitted at the end of June. Now the European Commission will work with these evaluations in what will essentially be a European risk assessment. At the same time we will study possible vulnerabilities, not only in the 5G equipment, but also in the existing 4G networks.
Does it refer to the Huawei equipment, the company points out by the Trump Administration?
I mean the equipment of all manufacturers. You mentioned Huawei, but I have not done it because they are not just the computers of a company. The European line shows that 5G will be essential in all sectors of the economy, therefore, the potential risks are greater than with 4G or 3G. So the action that we take in cybersecurity has to be more rigorous. All the equipment will be analyzed.
What is the current position of the European Commission on Huawei equipment?
The European Commission has not been informed, although we do not have access to all the information, of any specific risk in the Huawei equipment that does not exist along the entire 5G value chain. Any equipment that is updated regularly by software is vulnerable.
However, it seems that this issue has more to do with geopolitics than with cybersecurity.
Having made an objective assessment of the risks and also having identified technical containment measures, of course the Member States will have to enter a more geopolitical terrain.
Is the scenario that a country prohibits Huawei on its own?
We have to admit that this possibility exists. Any member state can decide, based on its national security, to ban a company tomorrow. We hope that it does not happen individually, simply because this would lead to a fragmentation of the European digital single market.
The general perception is that of the three major equipment suppliers, Huawei is the cheapest (Ericsson and Nokia complete the trio). Not using your products could delay the deployments?
At the moment it is clear that in some cases the purchase decisions have been clearly influenced by the price difference between Huawei equipment and other equipment. So yes it is a risk. But it is not fair to make a direct price comparison. There are significant differences in how Ericsson and Nokia package their equipment compared to Huawei. This offers less flexibility and it is quite possible that the cost of maintaining and updating Ericsson or Nokia networks is significantly lower.
(tagsToTranslate) pearse odonohue europa (t) have (t) lose (t) career (t) 5g (t) pearse odonohue (t) responsible (t) boost (t) European commission (t) claim (t) application ( t) health (t) agriculture (t) explain (t) step (t) ue (t) maintain (t) margin (t) war (t) trade (t) new (t) china (t) new (t) ) new (t) network (t) be (t) key



Source link