Paz Vega wins the final of 'Mask Singer' after the Catrina mask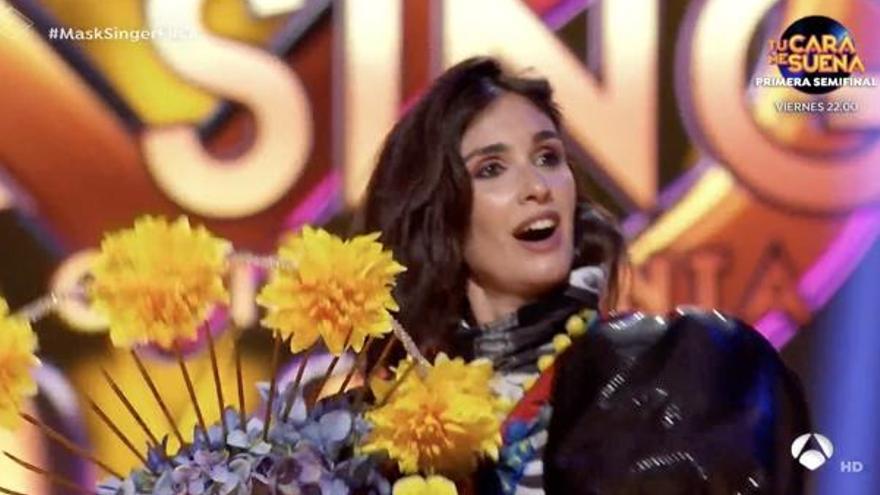 This Wednesday was broadcast on Antena Tres the end of 'Mask Singer' And the truth is that we really wanted to know who was behind the pending masks … The first to take it off was Cuervo, with which we were left speechless when we knew who was the character that was below her.
Jorge Lorenzo has appeared on the set of 'Mask Singer' under the raven costume: "I'm not Velencoso, but … There is no rush to find the crow. I have always sung quite well, when I went on a trip to Japan I would go to karaoka and take some members of the team with me and we would sing. The same parties I do with them. If an opportunity to sing appears, I take it.
Another of the masks that have given the members of the jury the most headaches is that of the chameleon. Javier Calvo, Malú and José Mota bet on Dabiz Muñoz, while Javier Ambrossi was completely sure that it would be Maxi Iglesias.
Finally, all the public who have been very surprised because it was about Toni Cantó: "You haven't given one." With what we have been astonished is with the message that he has sent to Malú and it seems that a few days ago he was with Albert Rivera: "I was a few weeks ago and I didn't say a word." The actor has confessed that: "I had a great time and I was very excited to sing, I have enjoyed it and I have hallucinated with going through each tie."
As if there were few surprises that we had left to give, Genoveva Casanova has been the next to remove the poodle mask and appearing on 'Mask Singer' leaving all the members of the jury completely surprised: "It was very strange because I didn't think it would reach the third episode, but the truth is that the team was incredible, they gave me classes".
And finally, under Catrina was the great Paz Vega, which if we were impressed to see her under the costume that has given most to think to all the viewers of the program. The actress has confessed that: "I was very scared because my voice was very recognizable, I have played the Mexican catrina. It has been one of the funniest and weirdest things I have done in my life."