Paz Vega arrives at the 'Mask Singer' research team: "My main fear at first was not having a script"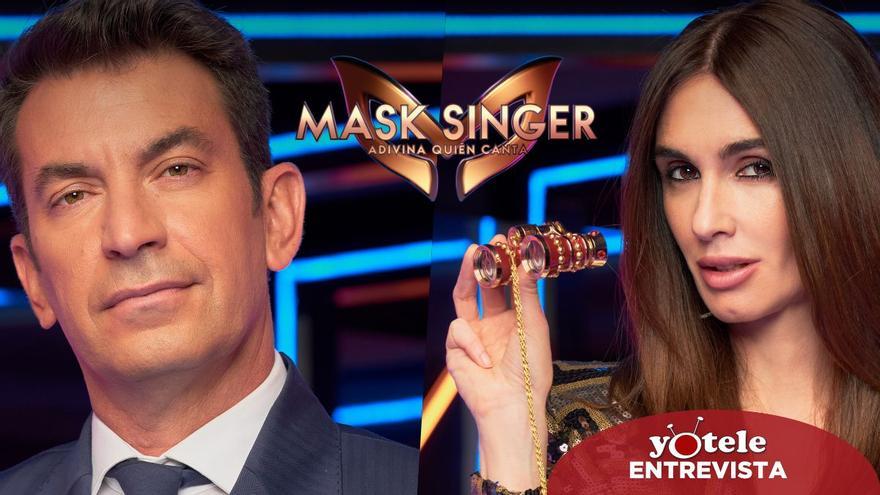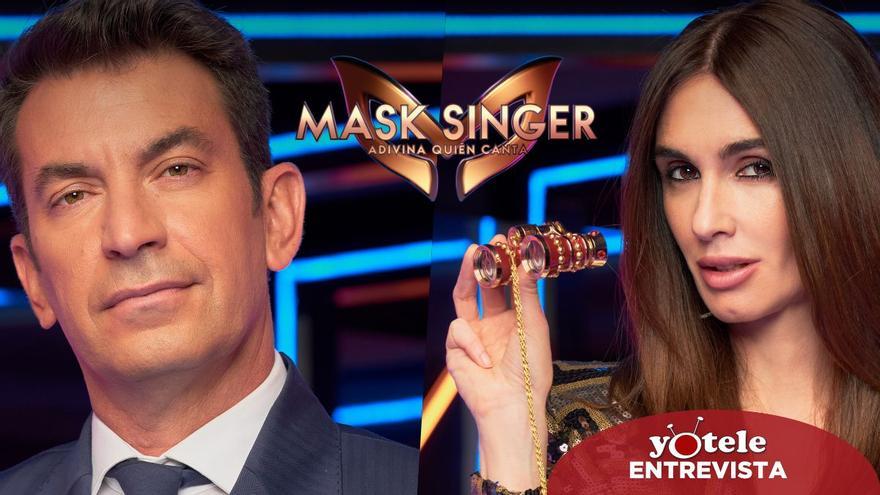 'Mask Singer: Guess Who Sings' prepares to return to Antenna 3. The chain of Atresmedia tonight broadcasts a special prior to the premiere of its second edition in which Paz Vega she will be one of the researchers who will follow the clues of the 16 masks. YOTELE talks with Arturo Valls and the actress about the new season of 'Mask Singer: guess who sings' on Antena 3.
-Peace, you still haven't worked without a script until this show, how has it been?
-PV: My main fear at the beginning was that, not having a script. I had not yet participated in TV in this way, I have made series and movies, but not a program. People have to know that we do not have a script, we say what we want, we see the masks only at that moment, the clues they give us and with that we elaborate our theories.
-Why did you set yourself from the beginning that limit of separating the facets of actress and TV, Paz?
-PV: I believe that it is the limit of showing you how you really are. I admit that I have always been very afraid to show myself as I am, but I have realized that it is very beautiful and rewarding. Many people are afraid to show themselves how they really are, but look, then they are on Instagram showing their entire life.
-Arturo, do you think that the fact that a mask speaks to you in English is a strategy to mislead investigators?
-AV: That has to be appreciated by the public. This question has flown over the set many times, researchers have tried to find out where the accent is, whether British or American. Paz Vega created a school when it came to misleading researchers and the public, one of the elements she used was accents. I had to dust off the English that I had to speak at home and I pulled on comedy to communicate.
-What dynamic do you have with José Mota and the Javis, Paz?
-PV: Well, great, I have worked with the Javis for a long time in Paquita Salas and I already knew them. With Mota I get along great, we have a great feeling and complicity. There is great energy at the table.
-This year is there political representation in the program?
-AV Unlike last year, this year we have chosen not to say any clues about who participates in the show to the public, to make it more difficult.
-Peace, have you felt comfortable? Would you come back in a hypothetical next edition?
-PV: Yes, I don't want to leave here. I am delighted, I come to work with great enthusiasm and good vibes. It is very beautiful and I would love to repeat.
-Has it been difficult to change the chip to present 'Mask Singer' after 10 years presenting 'Now I Fall' daily, Arturo?
-AV: The record is a bit the same, but in 'Now I Fall' I have even more blank check to be able to play dumb. In 'Mask Singer' the format is more solid, but still they are also similar. The tone is more spectacular, but in the end my role is the same, that of presenter and entertainer.
-Lately the credibility of MasterChef has been questioned and there are people who have even said that there are even scripts involved. What do you think about it, Paz?
-PV In MasterChef there is nothing programmed, I had a very bad time at times. If I know that I get to go to the final, I would not have had the anxiety attacks that nor the crying girls gave me. There everyone is squeezed to the maximum and there is nothing prepared.