Paz Padilla puts Cifuentes in trouble in 'The Last Supper': "He has a master's degree ... Well, in food"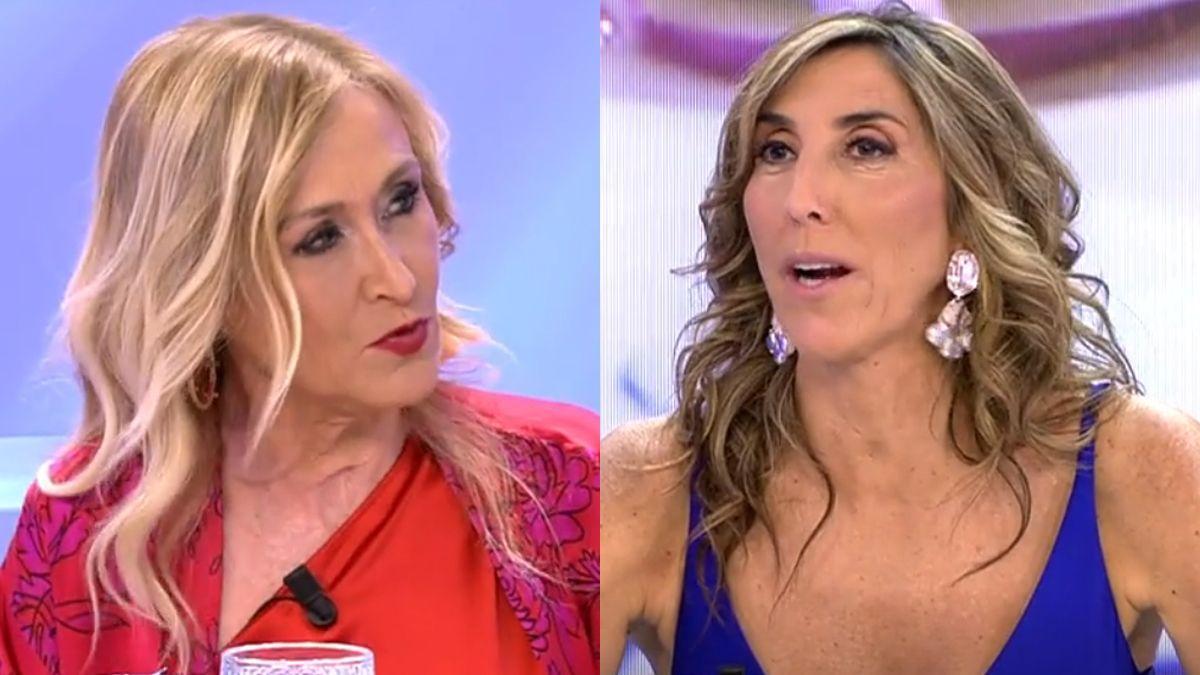 Isa Pantoja and Asraf Beno were in charge of inaugurating the second edition of 'The Last Supper', which debuted last night as the audience leader with a 15.7% audience share. The couple had to cook for a number of diners including Cristina Cifuentes placeholder image, who lived some other uncomfortable moment by the comments from Paz Padilla about his political past.
When the former president of the Madrid's community was getting ready to taste the first course of the night, the presenter threw a dart at him. "Listen to the verdict, that Cristina has a master's degree ... Well, no. In food, in food"Paz released to the guest, who preferred not to comment on the matter.
Paz's jokes continued during the tasting of the second dish cooked by Isa and Asraf. "You will like it, because you are used to eating for free", the comedian dropped. "It is false, it is false. I have always paid for my meals. Ask what my representation expenses have been and compare it with other politicians," defended Cifuentes. "Stop messing with me, that's fine now," he asked later, laughing.
During the evening, Cifuentes also made the odd confession: "Right now I would not eat dessert with any politician. I don't want to know anything about politics, I am very happy abroad, here with all of you." Also, after they will ask if Hope Aguirre she likes him, his answer was blunt: "As much as I do her".