Paulino Rivero sees the electoral panorama as very open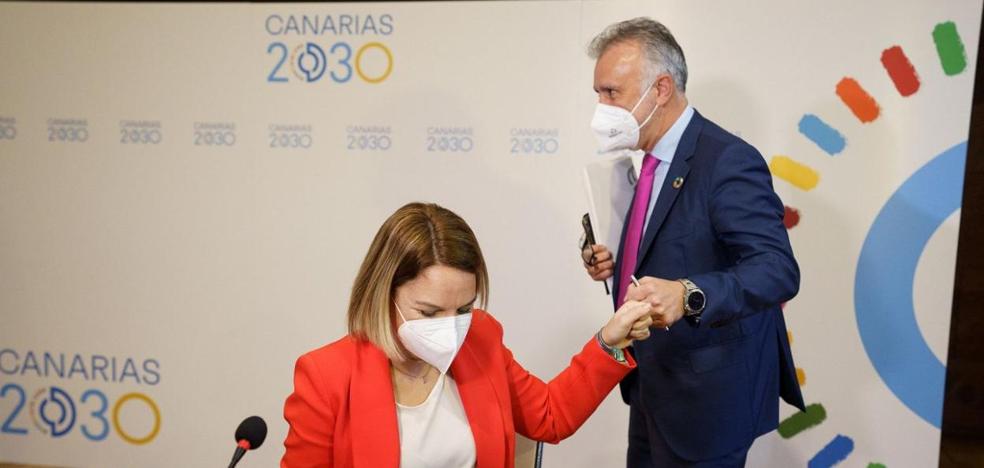 The division of Podemos, a risk for its results, according to the former Canarian president
Paulino Rivero, former president of the Canarian Government, considers the electoral panorama of the islands to be very open in the face of the regional, lobbying and municipal elections next year.
In the article that he usually publishes on Sundays in CANARIAS7, Paulino Rivero analyzes this week the recent
Canary Islands Sociobarometerwhich overlooked
PSOE as the most voted party, but without an absolute majority.
Rivero points out that the data provided by the Canarian Sociobarometer for the month of July "match the perception that citizens have of the political and economic health of the Islands and their purpose when voting."
Indeed, in the Canary Islands, the favorable appreciation that those surveyed have of the political and economic situation in the Islands materializes in
a positive evaluation of the president Ángel Victor Torres and in their intentionality when it comes to voting, which places the Socialists as favorites to win the next regional elections.
On the contrary, the unfavorable assessment that the canaries surveyed have of the political and economic situation in Spain, as well as the
Galloping loss of popularity of President Sánchezcoincide with the unfavorable electoral perspectives in the sphere of the State that the CIS itself gives to the Socialists.
Globally, the quadripartite that governs the Islands comes out very well in this latest published sociological work; to the good expectations that it gives to the socialists is added a maintenance -with an upward trend- of
New Canary and the resounding confirmation of the
Gomera Socialist Group as the first force of the Colombina Island. The internal problems that Unidos Podemos has had are taking away their chances before the next appointment with the polls«.
Rivero adds: "However, the survey that is serving as a reference for this article shows that the electoral pre-campaign may be key when it comes to assigning the numerous deputies who will be decided by a handful of votes."