Paula Badosa will play the Indian Wells final after eliminating Ons Jabeur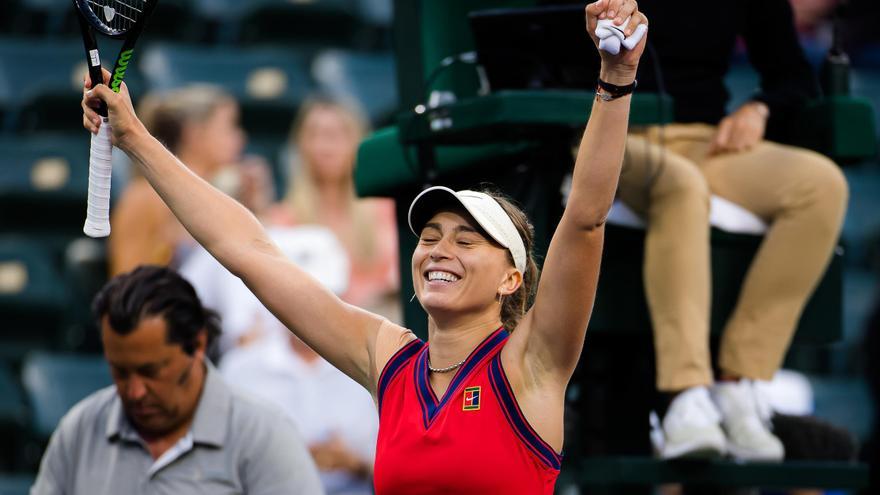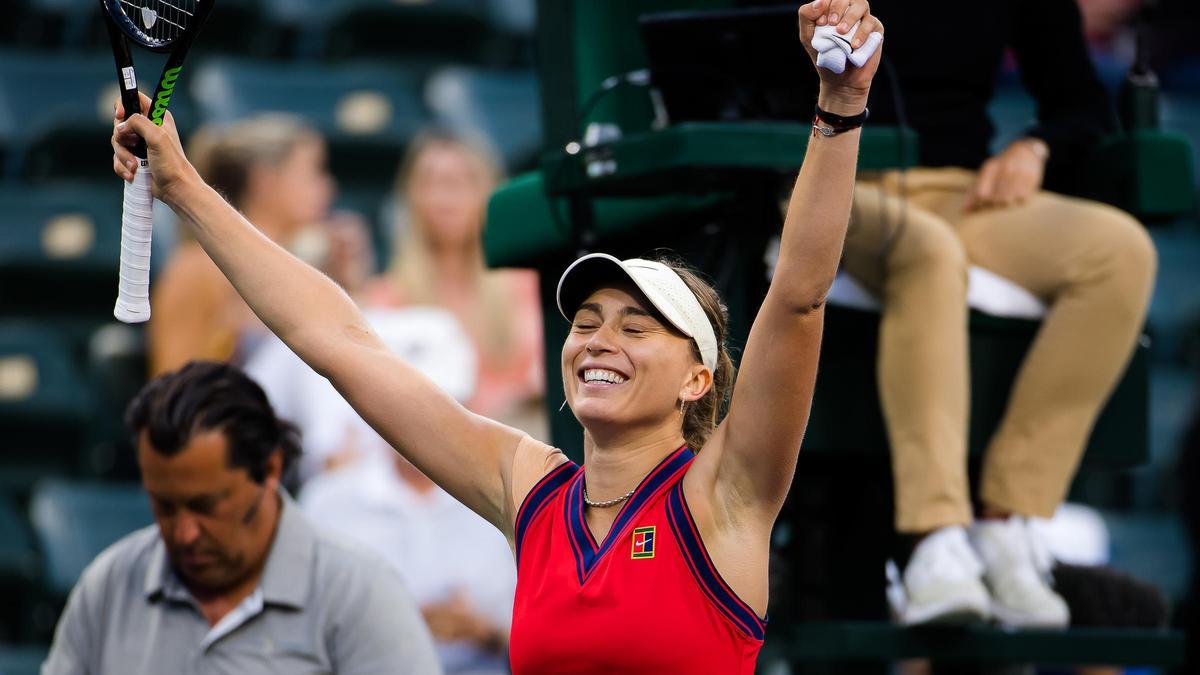 The Spanish tennis player Paula Badosa qualified this Friday for the final of Indian wells after defeating Tunisian Ons Jabeur by a double 6-3, in one hour and 21 minutes.
The Spanish, who has shown very solid and forceful Throughout the tournament, she will face Belarusian Victoria Azarenka for the title on Sunday. Badosa is the first Spaniard to reach the Indian Wells final since Conchita Martínez, who played for the championship in 1992 and 1996 but was unable to take victory on either occasion.
"I don't know if I'm dreaming"He admitted on the track as soon as the match ended.
Badosa said that reaching the Indian Wells final is "incredible", said that this is the fruit of hard work, and considered that tonight he was more successful than his rival in the decisive moments. "I have never stopped believing. I have gone through very hard times in my life: I had depression and anxiety when I was very young and finally having a dream like this come true is amazing, "he said.
"I had depression and anxiety when I was very young and finally having a dream like this come true is incredible."
The tennis player also remembered her fans in Spain, who had to get up early - or stay up late - to watch their match due to the time difference. "Thank you Spain. I love you very much and I feel you are very close, "he assured.
Despite the clear final result, Badosa suffered to put the icing on the cake as could not settle it until his sixth match ball. Jabeur, world number 14 and Indian Wells twelfth favorite, is a very talented player who loves to constantly change registers by constantly alternating deep forehands with drop drops and cut shots. But Badosa did not lose his nerves and gave a real lesson in patience, physical waste and security in his game to resist and overcome each of his opponent's tricks.
At 23 years old, Badosa, number 27 in the WTA ranking, has had a great 2021 and is now going through a very sweet moment that has taken her to the gates of glory in Indian Wells.