Paul McCartney, the alphabet of pop in 23 songs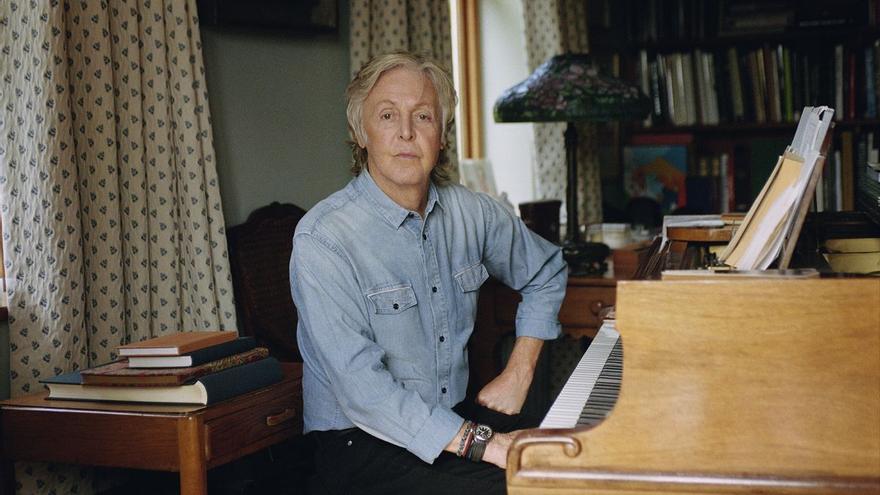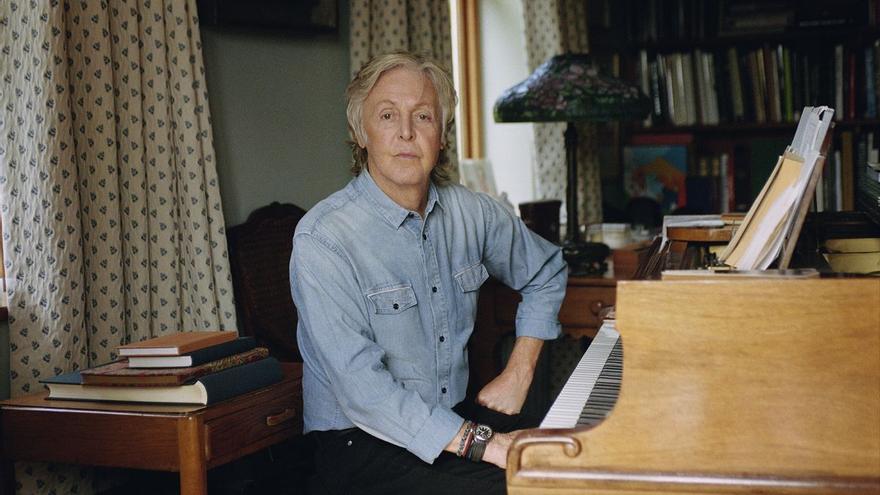 Since then, any attempt by 'Macca' to remind the world that he too had a leading role in the group's supernatural evolution pop most influential in history has been received with suspicion and condemned as a sort of revisionist 'egotrip'. His last attempt in this regard is the publication of 'Letters' (Dome Books), a luxurious work in two volumes, generous in unpublished graphic material, which brings together the letters of 154 of the more than 400 songs McCartney has written, alone or in collaboration, for the Beatles, the Wings or his own solo albums, over more than 60 years.
The songs, accompanied by succulent comments drawn from a long conversation between McCartney and Irish poet laureate Paul Muldoon, They are not arranged in chronological order but alphabetically. This prevents the book from having a true narrative arc (facts that fans did not already know are not revealed here either) but, with its voluminous dictionary form, it helps to present 'Macca' as what it is: the highest academic authority on the language of pop. From A to Y (there are no songs that begin with the letter Z, nor with Q or X). This personal selection of some of the titles included in 'Letras' is just a tiny sample of his unmatched mastery.
A- 'Another day'
'Single'. 1971. "Since you left, you're just 'Another day,'" Lennon sang to his ex-partner in the ruthless 'How do you sleep'. Over the years, all that hostility of the first post-Beatles months was diluted, but the compliment remained for this cartoon of unfading pop charm (and splendid bass line) that portrays the sad daily life of a lonely woman. Critics dismissed it as irrelevant in its day; time proved, not for the first or the last time as regards McCartney's work, that they were wrong.
B- 'Band on the run'
'Band on the run'. 1973. With lyrics created from a comment George Harrison made during one of the tedious and endless business meetings that marked the last stage of the Beatles ("if I could just get out of here …"), the centerpiece of the third LP. Wings is incontestable proof of Macca's talent for assembling seemingly disparate musical fragments into a single song of exultant melodic sense.
C- 'Coming up'
'McCartney II'. 1980. While bands like Queen bragged on their album covers of not using synthesizers, McCartney gleefully embraced the new electronic instruments in an irresistible dance piece that squinted at Stevie Wonder and the Talking Heads and, legend has it, pushed Lennon to come out of his domestic retirement to return to the recording studio.
D- 'Drive my car'
'Rubber Soul'. 1965. The Beatles did know how to open an LP. This unusual portrait of female empowerment riddled with sexual allusions that rides on a 'riff' inspired by Otis Redding's 'Respect' is an unbeatable gateway to the wonders of the lavish 'Rubber Soul'.
E- 'Eleanor Rigby'
'Stir'. 1966. In the throes of Swinging London, the most popular pop group on the planet takes off with a grim picture of death and loneliness supported by a double string quartet and some hopeless verses. A major achievement.
F- 'For no one'
'Stir'. 1966. Written during one of the periodic crises that marked the relationship between McCartney and actress Jane Asher, this masterpiece of narrative economics is a serious candidate for the title of best ballad ever composed by its author. Nothing is left over. Nothing is missing. Everything excites.
G- 'Got to get you into my life'
'Stir'. 1966. That this rapturous declaration of love for marijuana to the rhythm of southern soul was chosen to accompany the final credits of the children's film 'The Minions' speaks eloquently about Macca's ability to camouflage the true meaning of his songs under garments of apparent lightness. Superlative vocal performance.
H- 'Hey Jude'
'Single'. 1968. Conceived as a gift to Julian, the son of John and Cynthia Lennon, whom McCartney was trying to comfort after the separation of his parents, this composition of simple construction and sublime melody soon reached the rank of a universal hymn. The "better, better, better, aaaaaah" that in minute 3 gives way to the ineffable final "na na na nananana" is perhaps the most orgasmic moment of the entire career of the Fab Four.
I- 'I'm carrying'
'London Town'. 1978. It is very difficult to do more with less. Two stanzas of barely two verses each and a single-phrase chorus are enough for Macca to paint, without apparent effort, a delicate scene of exacerbated romanticism traversed by feelings of doubt and regret.
J- 'Junk'
'McCartney'. 1970. Composed during the Beatles' stay in India, this elegy for the things that the consumerist zeal pushes us to discard acquired a new meaning when it appeared in McCartney's first LP in the midst of the shipwreck of the Fab Four, like a diamond of poignant melancholy buried among the garbage of accusations and resentments. .
K- 'Kiss of Venus, The'
'McCartney III'. 2020. Among the surprising audacity that the 'exbeatle' includes in his latest collection of solo songs is this beautiful piece of folk pastoral inspired by a book on the movement of the planets in which Macca dares to put his almost octogenarian voice in falsetto mode. Once again, he comes out triumphant.
L- 'Let' em in '
'Wings at the speed of sound'. 1976. Only someone with a musical gift as developed as McCartney could think of harmonizing with a second voice the fleeting moment in which the names of Phil and Don (that is, the Everly Brothers) appear cited in this irresistible invitation to hold the doors. open houses before the arrival of new guests.
M- 'Maybe I'm amazed'
'McCartney'. 1970. Macca has never sounded more vulnerable than in this love and gratitude letter to his wife Linda at a time of intense personal distress. The guitar reliably evokes the style of George Harrison but the voice is unmistakably McCartney in one of his most astonishing performances.
N- 'Nineteen hundred and eighty five'
'Band on the run'. 1973. An excellent reason to listen to the LP 'Band on the run' to the end. The lyrics, vaguely Orwellian, are perhaps functional but the combination of piano, synthesizers and guitar is overwhelming and the orchestral arrangement of the last act is directly killer.
O- 'Ob-la di, Ob-la-da'
'The Beatles'. 1968. Trivial, cloying, cheerfully idiotic … 'Ob-la-di, Ob-la-da' has endured insults for over half a century and there continues, indestructible, a joyous celebration of multicultural England that was relevant in the days of racist Enoch Powell and his speech on the "rivers of blood" and that today continues to be just as necessary.
P- 'Penny Lane'
'Single'. 1967. Everyday life in post-war suburban England encapsulated in three minutes and three seconds of pop perfection. An absolute classic.
R- 'Rocky Raccoon'
'The Beatles. 1968. McCartney wrote this little musical western with his tongue on his cheek, as the English say. But the piece's undeniable parodic vocation, a joke that testifies to its author's admiration for music-hall artists such as George Formby and Stanley Holloway, does not diminish its twisted charm one iota.
S- 'Single pigeon'
'Red Rose Speedway'. 1973. The most obvious choice for the letter S is the unbeatable 'She's leaving home', but here we opted to give this little gem hidden in the B-side of one of the Wings' less distinguished albums a shot that even McCartney doesn't seem like. remember too much today. That's how much man goes.
T- 'Too much rain'
'Chaos and creation in the backyard'. 2005. There is something miraculous that after composing songs for 45 years Macca was able to continue to find such memorable melodies in his pockets. The lyrics, with their outpouring of empathy towards all those who have too much rain in their lives, is on this occasion at the height of the emotion that music provides.
OR- 'Uncle Albert / Admiral Halsey'
'RAM'. 1971. The first part of this 'bizarre' 'single' that unusually reached number one in the US has been defined as "a celebration of stoner indolence", but in reality the architecture of the song is so complex that not even McCartney himself has been capable of never performing it live.
V- 'Venus and Mars'
'Venus and Mars'. 1975. It is difficult to ponder this evocative acoustic ballad outside of 'Rock Show', the song with which it forms the effective diptych that opens the fourth Wings LP. Fortunately, the existence of the 'Reprise' version (longer and with different lyrics) gives us a new opportunity to appreciate its ethereal magic and cosmic beauty.
W- 'We can work it out'
'Single'. 1965. A supreme example of Lennon and McCartney's rapport in songwriting in the early Beatles years, this honest (and melodically glorious) portrayal of the insecurities that dominated Paul's relationship with Jane Asher marked a turning point in the internal balance of the group, questioning the hitherto undisputed musical leadership of John.
Y- 'You never give me your money'
'Abbey Road'. 1969. A year before Lennon announced to the world that the dream was over, McCartney bid farewell to 1960s idealism and innocence in a poignant suite that bitterly recreates the financial and personal battle that left the Beatles (and by extension , to his entire generation) with "nowhere to go." And, yes, it also begins with the And a beautiful ballad called 'Yesterday' that you may have heard about.