Pau Gasol: "We'll see if I retire or not"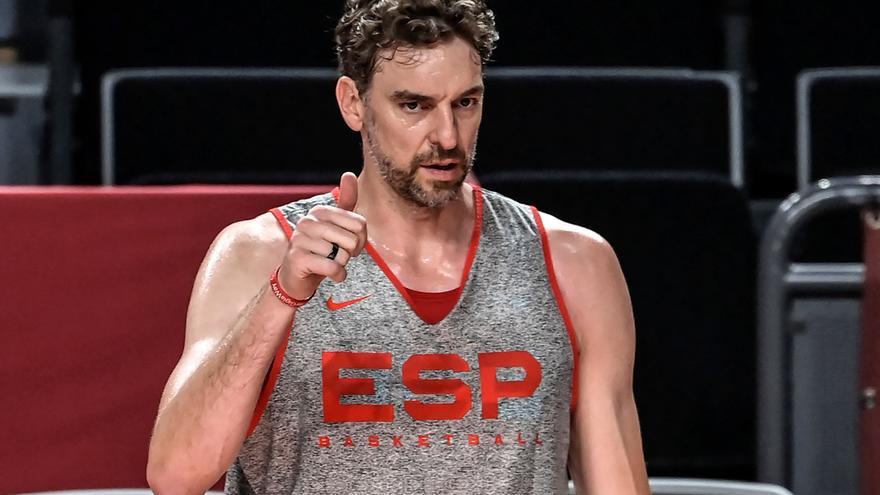 The Spanish pivot Pau Gasol, that announced the end of his career in the Spanish basketball team after its removal from the Tokyo 2020 Olympics When he fell against the United States (81-95), he left an open door to continue playing in club basketball by confirming that he has not decided.
"We'll see if I retire or not, I'll decide that later, for now I have to digest everything I'm living ", said the eldest of the Gasol brothers, after both announced the end of their stage in the national team on Tuesday.
Pau Gasol explained that the selection has "enormous importance" in his sporting career. "My career cannot be conceived without my participation, commitment and journey with the Spanish team, it has made me feel things, live such special, unique and unrepeatable moments, that will stay with me forever," he said.
The interior said it was "still assimilating" what it had experienced in recent days and assured that does not regret the decision not to play with Spain.
"At no time have I regretted or rethought the decision, it was more than taken and assimilated before the Games. Being able to reach the Games has been extraordinary. I would have liked to finish better, for myself and for my teammates, the team, the fans and the country, but it couldn't be, we haven't had the luck to be able to be at the top, but that does not take away the satisfaction, pride and happiness of having been here and having fought, "he explained.
According to Gasol, that his farewell from the national team coincided with that of his brother Marc was not premeditated.
"The family farewell is not something planned, Marc also gave his feelings yesterday, I had already decidedMarc had to make his decision, but it is a difficult moment because basketball has given us so much that it is a very emotional moment, but you have to understand that everything in life has its period, its stages that end, "he said.
Pau Gasol was chosen this Wednesday as Member of the Athletes Commission of the International Olympic Committee, with 1,888 votes for her candidacy, the most voted, ahead of the Polish cyclist Maja Martyna Wloszczowska (1,674 votes), the Italian swimmer Federica Pellegrini (1,658) and the Japanese fencer Yuki Ota (1,616).